93 DelSol S, 95 DelSol Si, 01 Odyssey EX, 04 CRV EX
So, as everyone knows, I made my decision.
Found a 2003 GSXR 600 on craigslist for $1800. DMV backfees totalled $702.00
Not in a major accident, but enough to damage all the plastics and total it years back.
It got handed between cousins, then I bought it. They all drove it unregistered with no plate.
It needed:
Rear tire (Q2)
Headlight assembly and stay
Oil change
License plate light
One fuse
front fender
one drop peg
What i have yet to replace:
Headlight/stay
front fender
All plastics (i want oem paint again, not repaired or painted)
custom levers/pegs
front tire balanced (for my own well bieng)
upgrade front to a dunlop q2.
I will be picking up my rear rim with the new tire after work today.
I will attach more photos in a succession of edits to this post as my cell can unreliably delete post data switching between apps.
I have been riding for a LONG time. Ive been in wrecks, Ive seen pretty much everything from a gravel dive in a corner to a valve stem breaking at 130+. Im not stupid, this is my only major transportation at this point, and I dont feel like being bed ridden so I know ill be reasonable. Thus the title. This thing has more BHP/ton than most boosted vehicles.
Anyways. Pics.
When i first showed up to buy: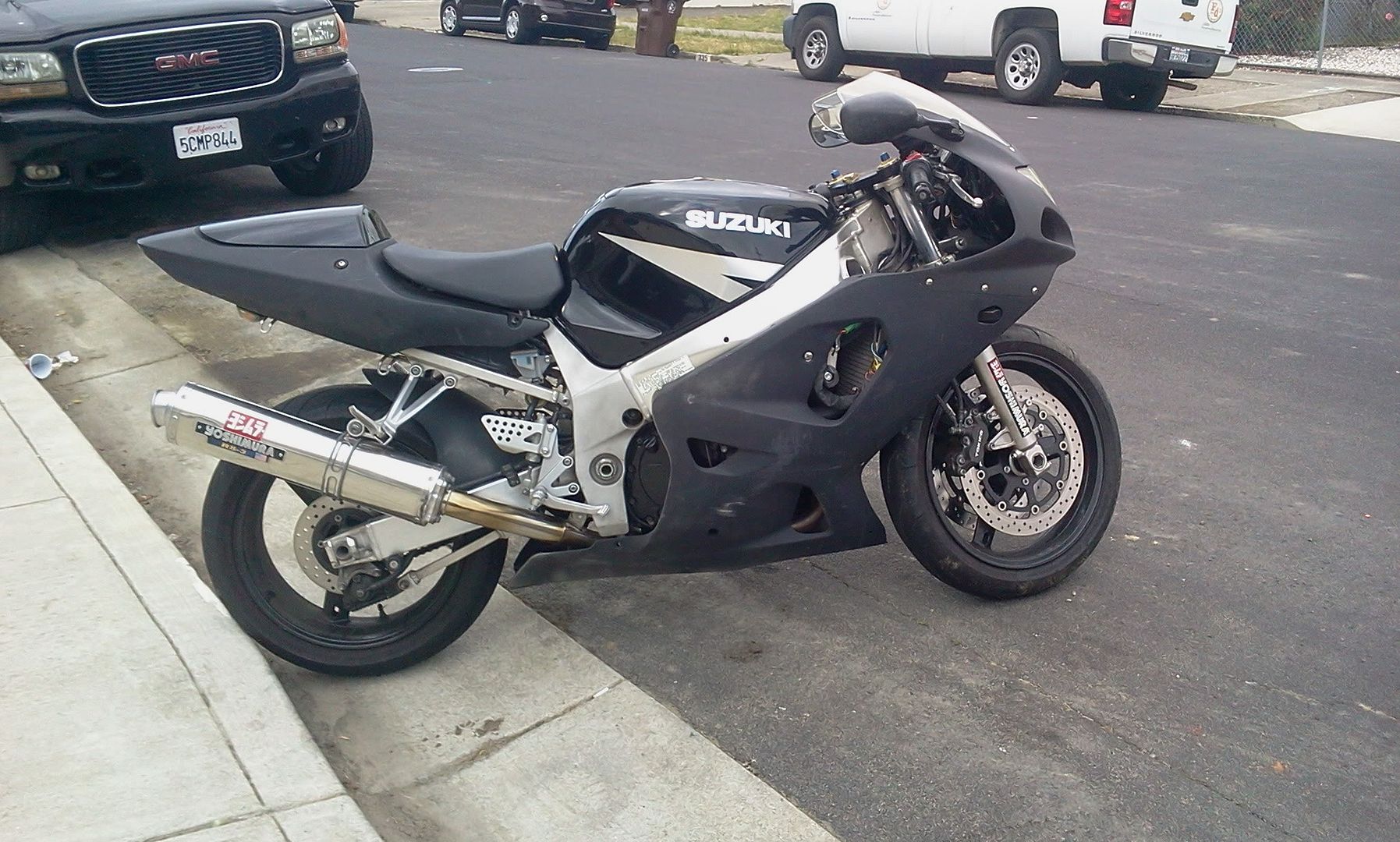 Brought her to my friends to prep for the road and inspect (notice the canadian twin next to her):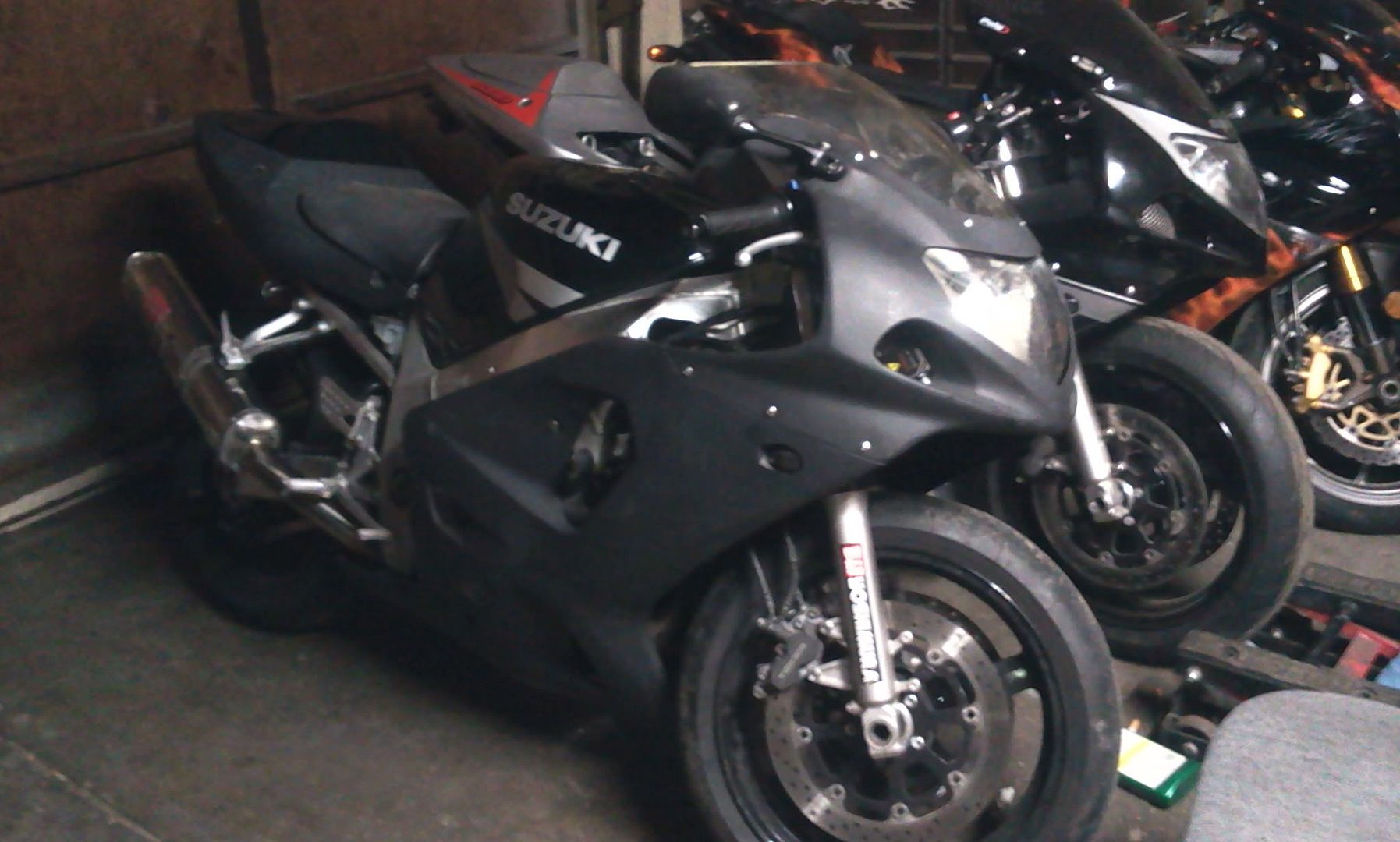 Tail painted gloss black for now, hotbodies undertail and tire hugger. Barely mounted the plate and license light: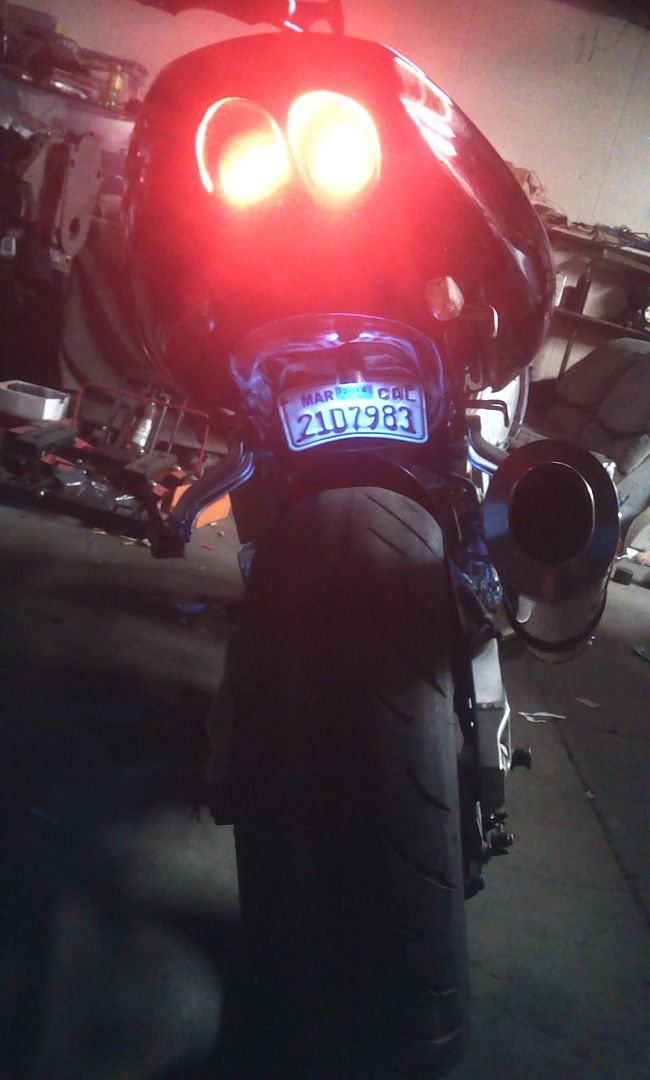 As it sits right now waiting for the rear tire:
More TBA. That is all.
She's a sexy beast. Im happy because i don't like the 04+ models as much as this body style. And I somehow managed to find the model with the rarest paint scheme.