Hey guys, so prior to purchasing this exhaust I tried finding reviews, videos, etc but couldn't find anything that really helped me out...so I bought it lol! just so I could see if it was any good, I'm hoping to help out some of you who want a great deal on a quality exhaust. So here we go! I purchased the product through tunersports.com and they were having difficulties with Yonaka since the exhausts were on back order. After everything was straightened out the exhaust shipped quickly and everything was packed up securely and safely. I opened it up and it was wrapped in bubble wrap and the weld were beefy and everything was perfect! Its a relatively quiet exhaust, I've had the Greddy Evo2 on my old teg and I really like the tone of this one better, it doesnt drone on the highway, no rattles or vibrations and it sounds really good when hitting vtec, even in my little single slammer. Even my girlfriend liked the sound! :bigok: Now on to pics/vids!
Here is how it looked fresh out of the box:
After I installed it: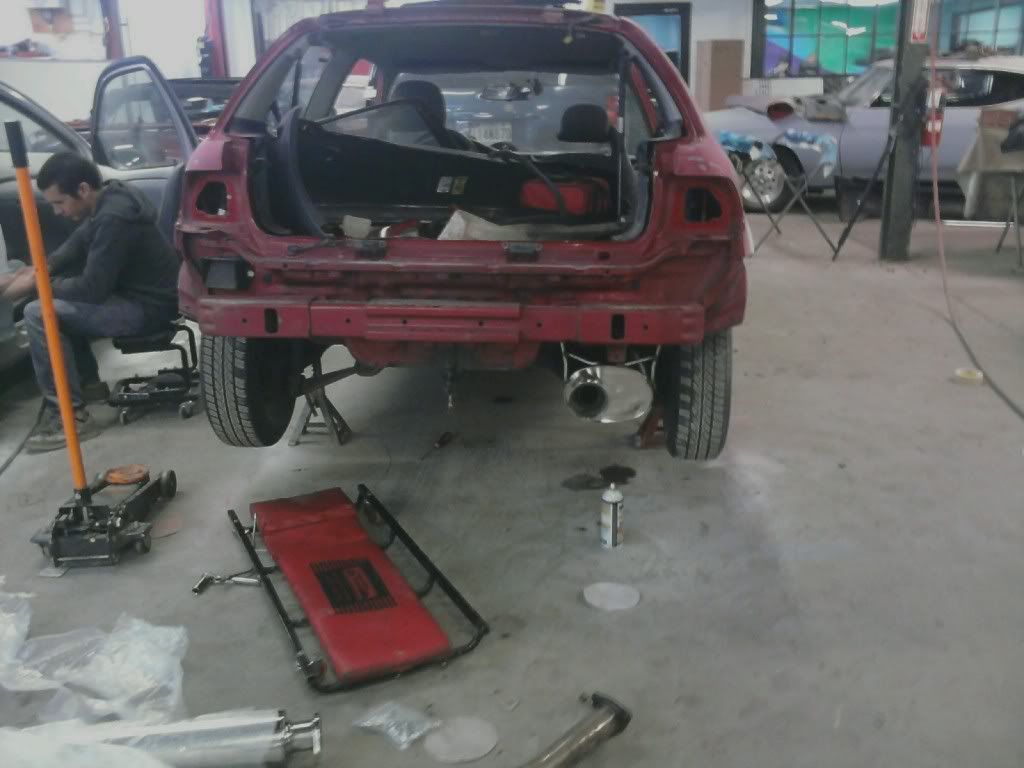 ...don't mind the torn apart civic
And after it was installed: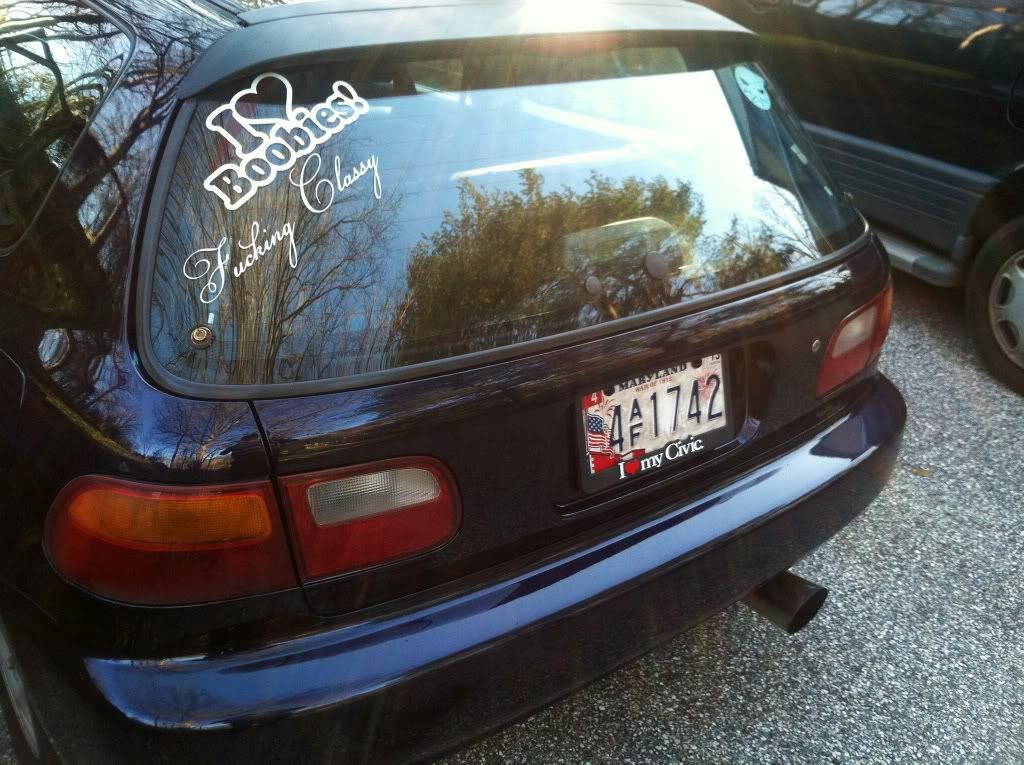 (just to show how far it sticks out)
and finally......A VIDEO!!!
Please excuse the poor quality of the video, it was taken on my iphone and its just to give you an idea of how it sounds. I'm going to take a couple more follow up videos of drive by's and the interior sound. Thanks guys, hope this might have helped some of you and feel free to ask if you have any questions! -Kolya