Discussion Starter
•
#1
•
My newly acquired 1988 crx hf. Last Wednesday I decided that I would cruise craigslist for a car hopefully to turn into a 24 hours of Lemons project. (Dont worry, this crx wont become a lemons car) So I specify that I want a car under $500. Low and behold, a CRX pops up in the first 10 items. I check out the add. No pics, but it sounds ok. I left work and headed over to take a look at the car. It was in a sketchy part of town in the parking lot of some shop. It looks ok, so I find the guy that's selling it, he wants $475.
It's got no engine or trans in it, but it comes with 3 motors. A d15b2 (whole), d15b6 (partially disassembled and decked wrong), and d16z6 (disassembled) and various other parts here and there including the original tranny. So I want this car. I give the guy $75 and he gives me the title and we say that we'll move it Sunday with his friend's flatbed and I'll give him the rest of the cash then. Sunday rolls around and he couldn't get the flatbed. So I have to borrow my parents ailing suburban with 5/8 cylinders firing and go rent an auto transport from U-HAUL. We get over to the car, push it up on the trailer and take a look inside. And half the shit is gone.....
The missing items included a z6 block, crank, rods, pistons, new clutch. HF intake manifold and dp. Radio faceplate, and a few other odds and ends that I don't recall.
The dude is so embarrassed that he nearly shits himself. He had left eh car unlocked and most likely one of the people that came to check it out (he gave the address on the CL add) came saw that it was filled with shit and jacked everything that they thought might be useful or valuable. So we are both sitting there like... well.... fuck.
TL;DR I got this crx for $135.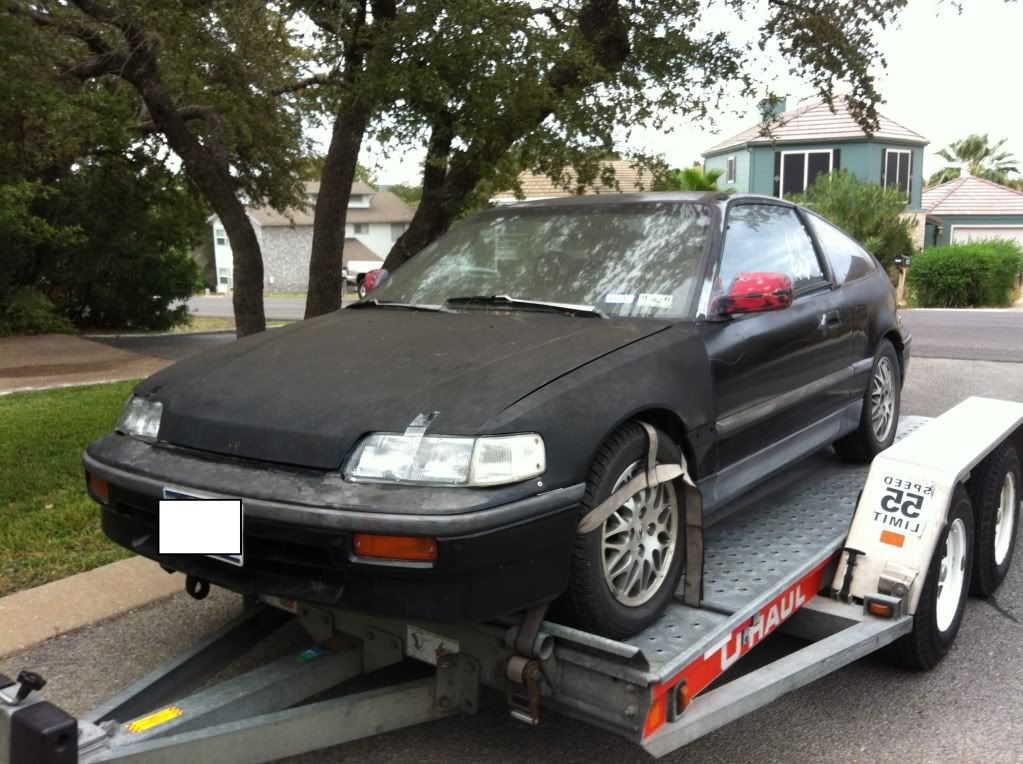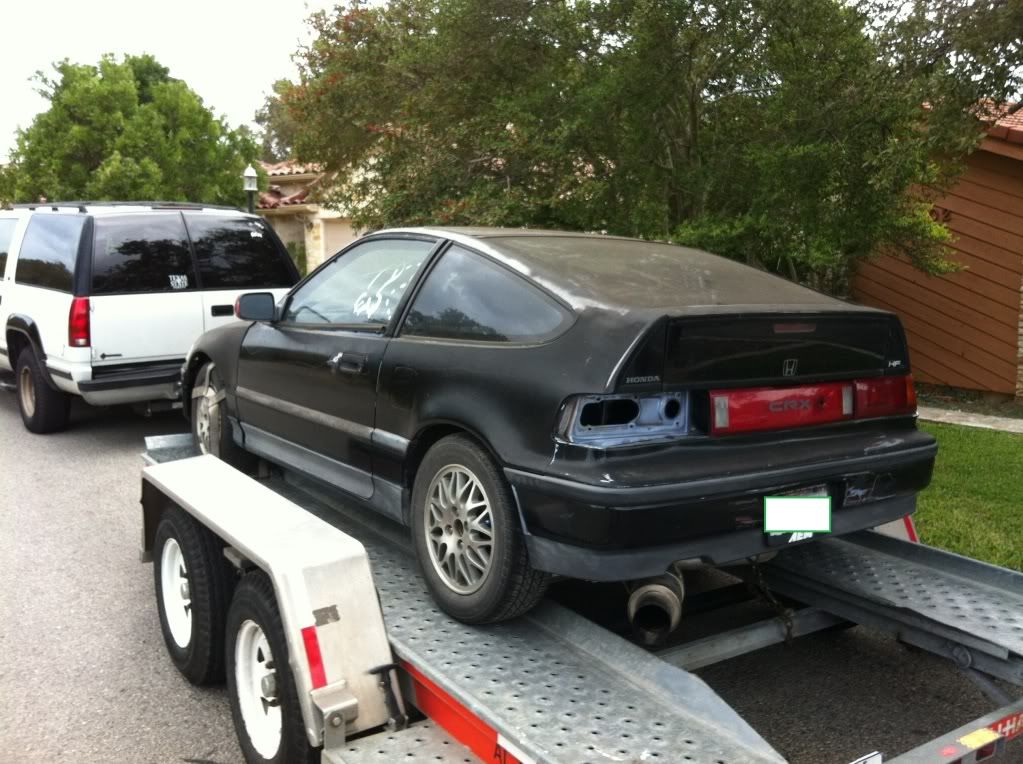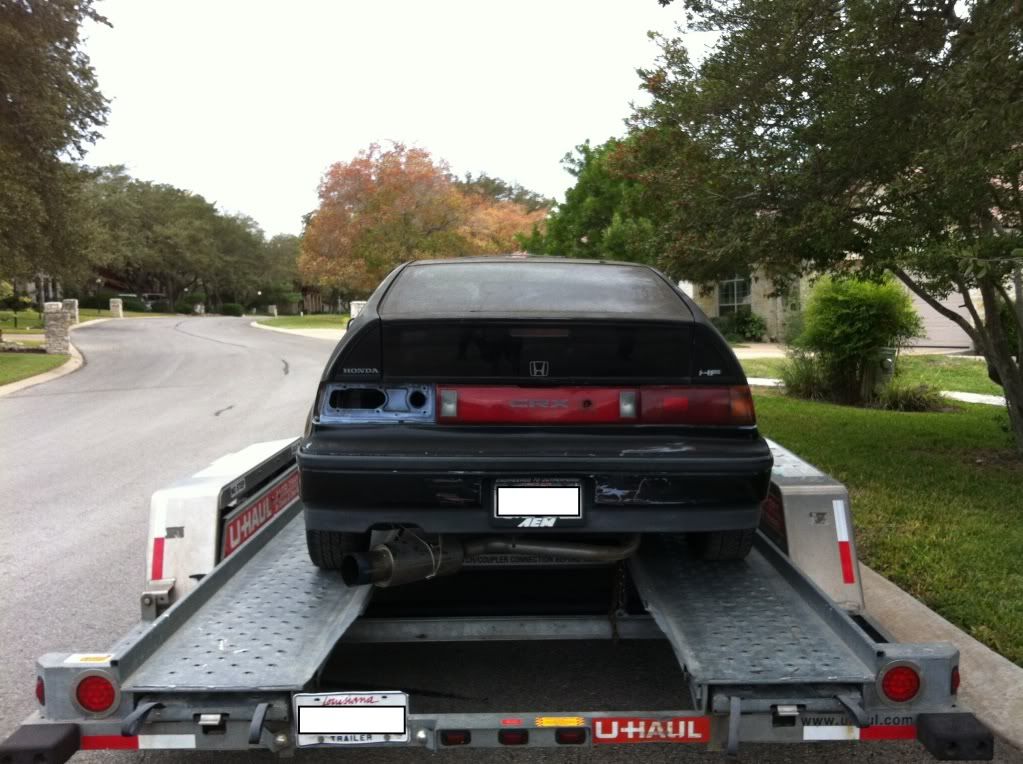 And dont worry, the left tail light is in the hatch still and the douche bags left the tranny. :clap: