****BUILD IS COMPLETE!!!****
Tuned on Neptune EMS by Servion in CO Springs on Revolutions Performance Dyno Dynamics Dyno which reads 15% lower than all other dynos.
NEWEST #s as of 4/14/12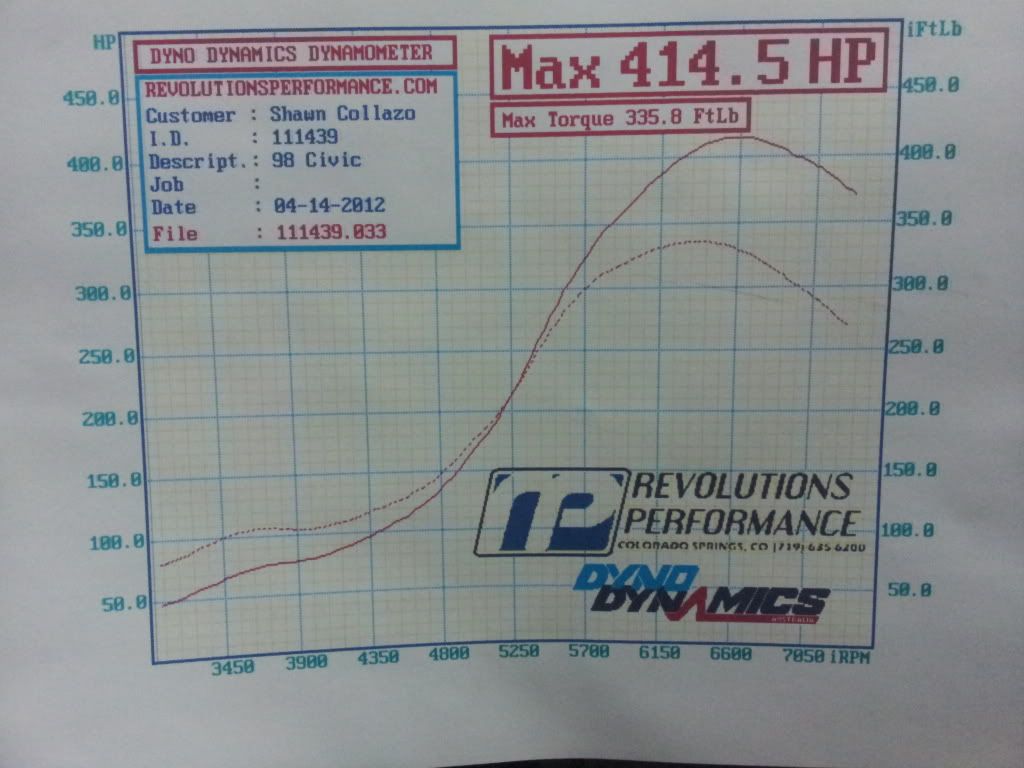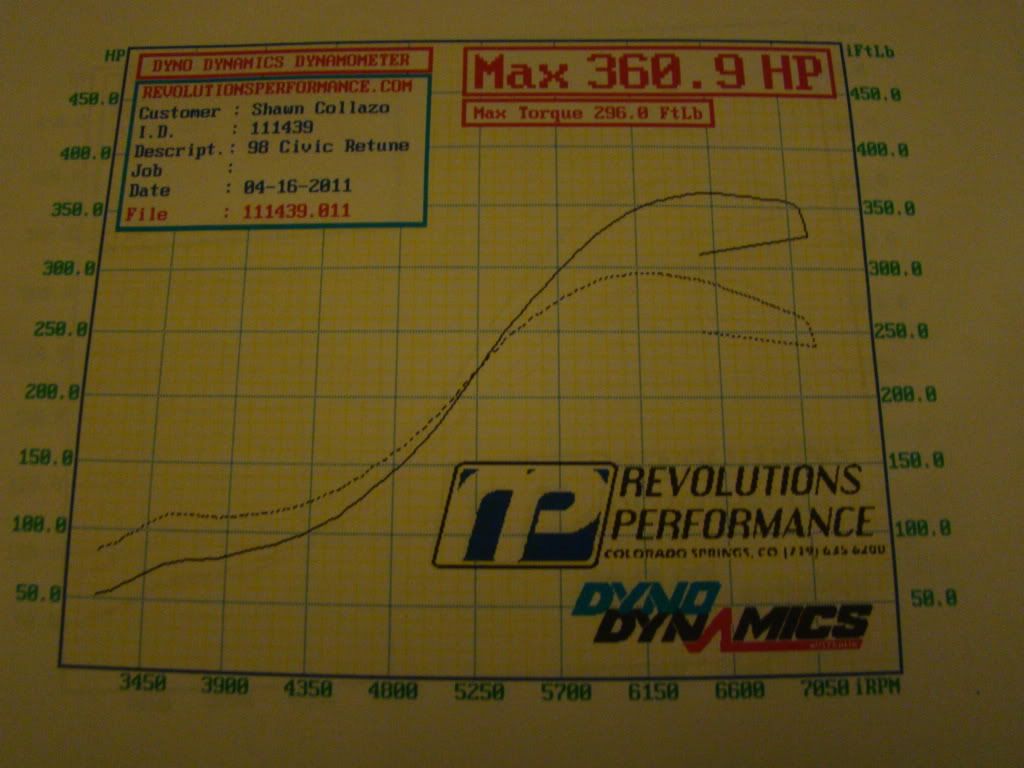 Ok guys after having my car Turbo'd for over 3 years now on a stock block, and going back and forth on whether or not to build it, The time has finally come to do it. This is going to be a slow build so bare with me please.
A little History:
The motor i will be building is my original D16Y7 out of my car. I pulled the motor over 3 years ago while still in perfect running condition. The reason i pulled it was because my car was approaching the 235,000 mile mark. I wanted to make sure i had a reliable motor for when i turbo'd my car, so i found a D16Y7 w/25,000 miles on it tucked away in a shed at a local salvage yard. It's been running great since turbo day 1. For the last few years I've wanted to build my original motor, but something always came up when the time came to do it. 2010 is finally looking promising! I just got a raise back up to where i was at before i took a pay cut December of 2008, so no more living paycheck to paycheck!
Goal:
My Goal of this build: Reliable DD on E85.
Build List:
My build list is small, reason being i have most of the Bolt on parts already since my car has been turbo'd so long. so really its going to be internals.
-Vitara Pistons 75.5-received
-FJT Rods- received
-Honda Oil Pump-received
-Honda Water Pumpreceived
-ACL Race Bearings- received
-Felpro Headgasket- received
-ARP Headstuds- received
- Injector Dynamics 1000cc injectors-received
-Timing Belt- received
-38mm External Wastegate- received
-T3 Vband flange for external Wastegate-received
-38mm Dump Tube-received
-Cam Gear-received
-Ported and Polished Head-Received
-Lenso VPD/ MH Slicks-received
-Oil Return Kit-Received
-Odyssey PC680 Battery-Received
-96-98 Front Bumper cover-Received
-96-98 SI Replica Grill-Received
-Omni 3 Bar Map-received
Will post more as i figure it out.
***Notes to Self***
-804 Kilometers = 500 Miles
-Rod Tangs face towards Exhaust Side
-Piston Arrows Face toward Flywheel
-ARP Rod Bolts Torqued to 43FT/LB use Lube!!! torque each bolt 3 times before final torque!!!
-NO BEER UNTIL AFTER ITS ASSEMBLED OR YOUR DONE FOR THE NIGHT.
***Useful Links***
http://theoldone.com/articles/engine_tips/piston_facts/pistonfacts.htm
The Old One - Energy Dynamics : Articles
http://www.theoldone.com/articles/engine_tips/piston_facts/pistonfacts.htm
http://www.d-series.org/forums/engine-building/130891-clocking-rings.html
arp rod bolt torque specs
So today i went to my parents house to go start disassembling the motor. i took off all the main bolton parts pulled my Oil Pan, VC, Timing Belt and Girdle. Internally everything still looked great!!! NO RUST ANYWHERE!!! i kept oil in it and turned the crank over once a month to keep everything free.
Heres a couple pics of the head...not bad for 235,000 Miles!!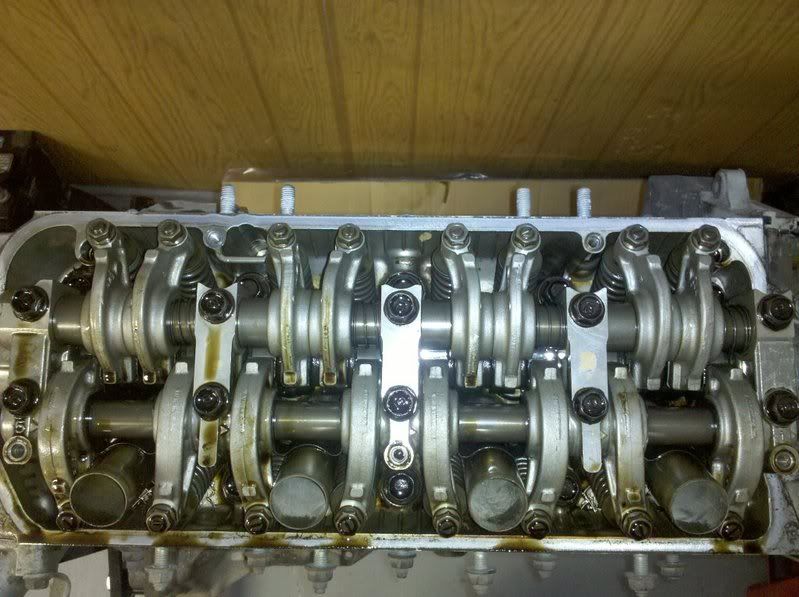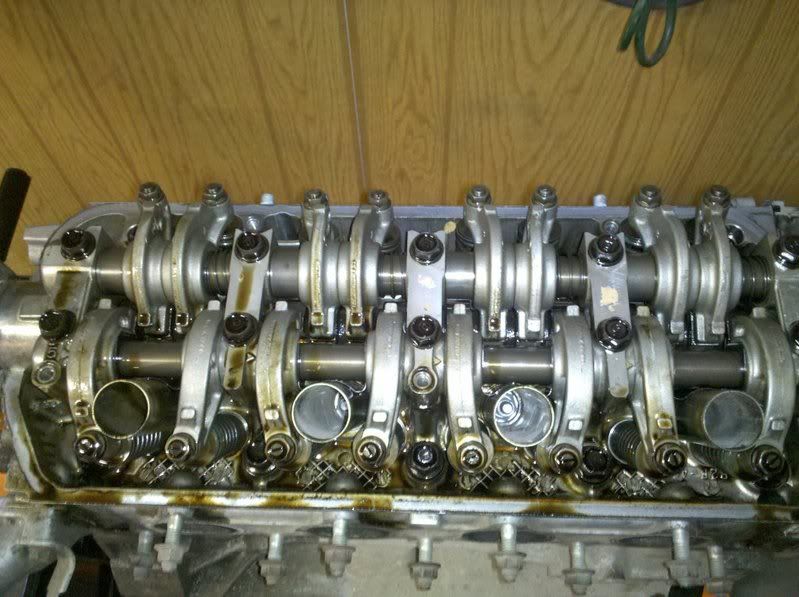 As Usual the only problem i had was the crank pully which was a PIA to take off...i broke my camgear thinking it would be strong enough to hold the crank still while i used a breaker bar...FAIL...but i ended up getting it off a different way.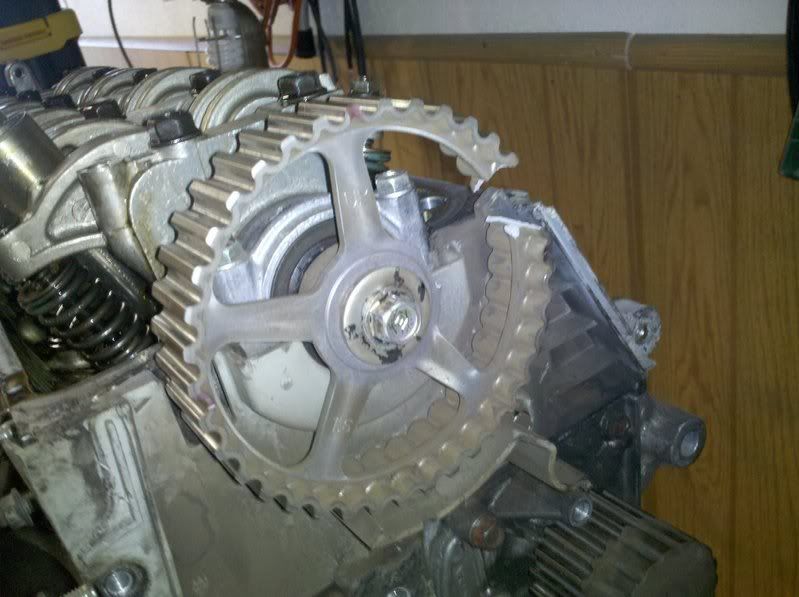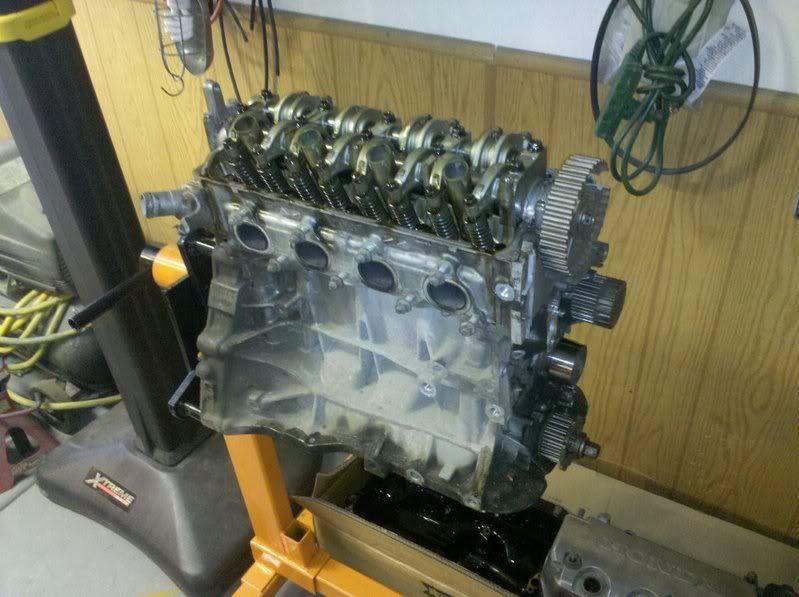 so a couple questions...
i couldnt find it in my haynes manual, but is there a certain order i have to follow to remove the head bolts so i dont warp the head??
what size pistons should i go with 75mm or 75.5??