** WARNING! **
This is
not
Honda related... not directly, anyway
I'm looking to trade my car for something different, maybe a Geo Metro or something
This is my daily driver/winter beater that I use for long commutes and gas prices are killing me.
I drive it to Chicago almost daily and have even driven it to Iowa with no problems.
It's a 1994 Pontiac Grand Prix SE
Just under 162K miles
3.1L with 4spd auto
17mpg city, 21mpg highway
(pretty much what the dealer specs said when it was new)
Has enough power to spin the tires when floored
Power mirrors, power door locks, power windows, power steering, heater, A/C, AM/FM Cassette player, ect.
Sorry for bad pics, I took them with my phone...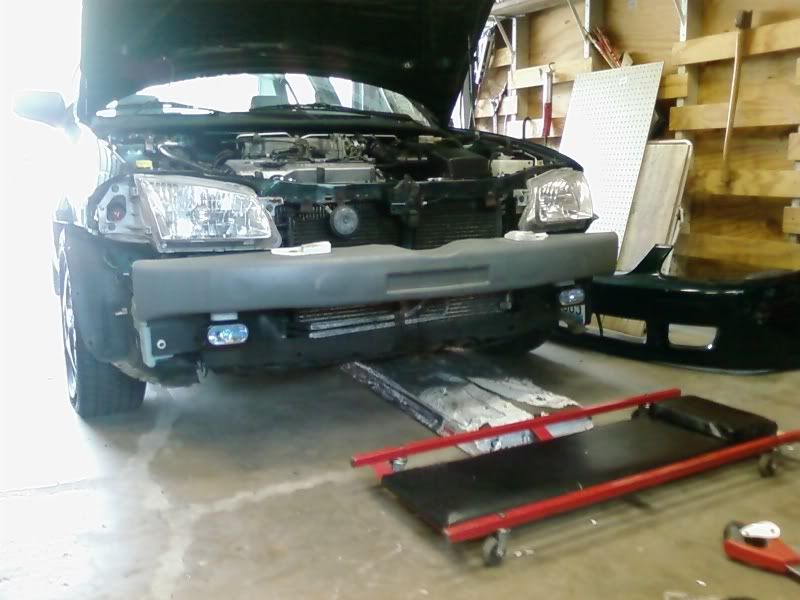 There are a few problems:
-The obvious front end damage, the frame is straight, it's all cosmetic
-It has a crack across the windshield (a pebble hit it on the passenger side)
-Engine makes tapping noise, but runs just fine.
-ABS light is always on
-The usual cosmetic wear and tear
It has all the routine maintenance done on time.
Also, the following has been done in the last six months
-New tires
-New brake pads
-New muffler
-Transmission flush
The car comes with 15" steel rims w/very good tiers and aftermarket hubcaps, but I can also include OEM 16" aluminum rims w/shot tires.
Post here or IM me if you'd be interested in trades… I'm looking for economy, not power. The car must be in good running condition and I'd appreciate a fair body.
Must be Local, I live in West Chicago suburbs.