im located in birmingham alabama.
yeah im in love with these things. i just want a manual 88-91 civic wagovan in good condition with a good running motor.
here is the vehicle that i want to trade........
1994 civic ex (EJ1) 5spd 175k miles. everything works. doesnt smoke. it does have a small rear main seal leak . but that will be repaired by a ASE certified HONDA mechanic here shortly. power windows,doorlocks,sunroof. black in color (well sortof). it was black, but i sanded it down due to whomever painted it before did a horrible job. body is in good condition, except for one ding right above the drivers rear tailight. its about the size of a quarter. it looks "primered"due to the top layer of clear is sanded off.
has the origional D16Z6 in it with a DC 4-2-1 header and an apexi exaust. it sounds badass too!!! SIRII foglights. and yes i do have the foglight covers, i just left them off due to the "sanding" down of the car. its slammed on origional skunkworks ajustable coilovers on OEM shocks. 00 s2k OEM honda cd player. ohh and it will need a hood also. whoever did the body work on the car completely screwed this hood. it actually has BONDO on it.. wtf...heres the pics.........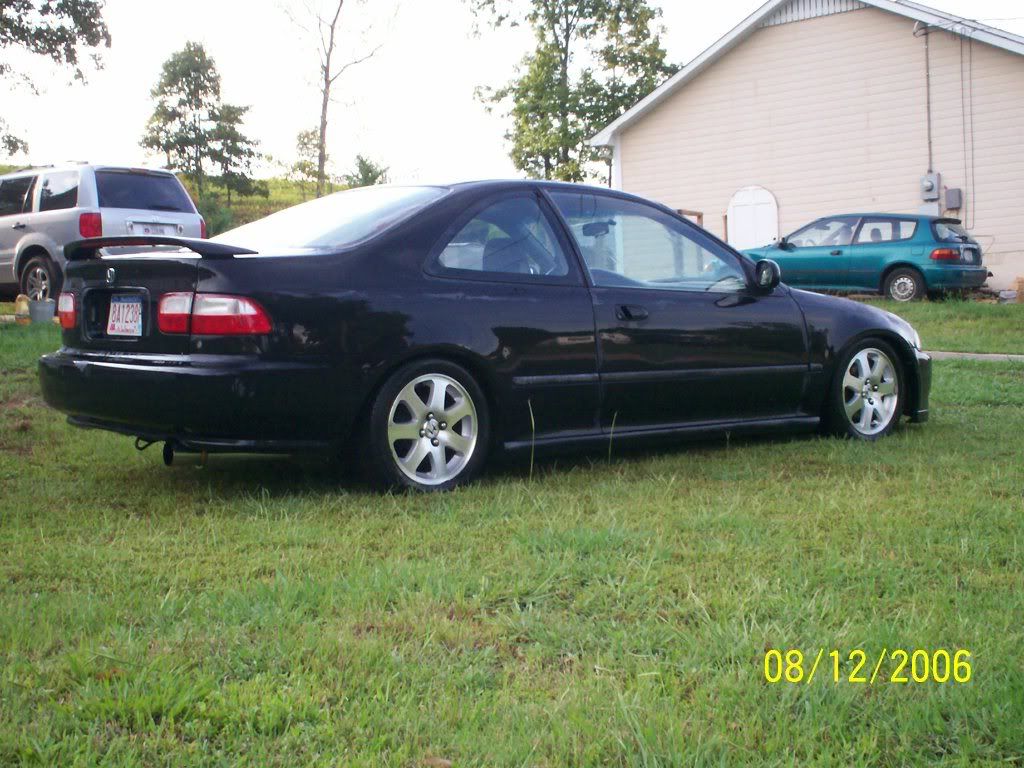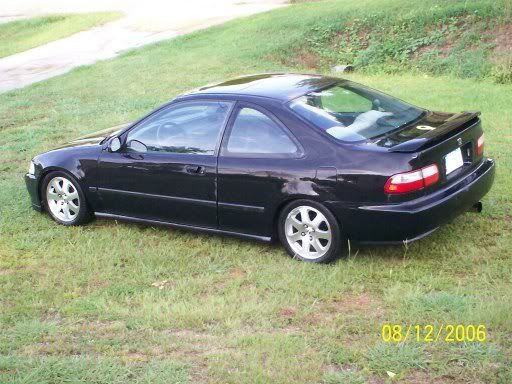 BTW i dont live in that neighborhood anymore. hahah its now sitting in a dry garage. lol
this is actually what it looks like "dry". lol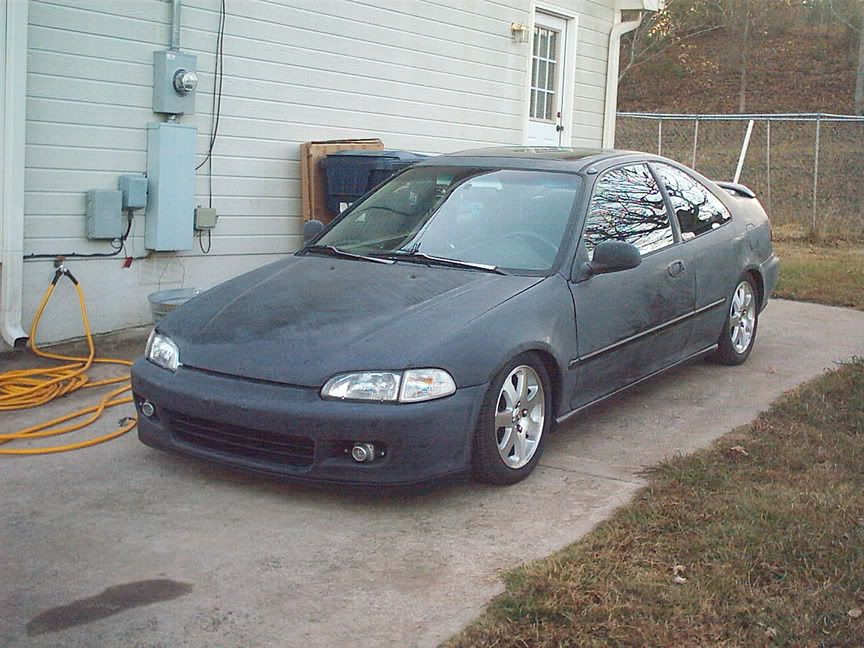 im still debating on whether letting the 99-00 civic si wheels go with it or not. its a lil peppy thing. pretty decent for a z6 ina heavy car. it also has rare cloth 99 GSR seats in it also, but im still contiplateing on letting those go with it also.