Hello everyone.
On May 22nd I took my car to the track. It's a '93 del Sol Si with an NA built high compression d16z6. During the last dyno tuning session it was making 158whp.
All was well until CLUNK... and then it wasn't. I had it towed home. All signs were pointing toward a dropped valve.
I finally was able to pull the head off and my worst fears have been realized... Painful destruction.
One of the exhaust valves in cylinder 2 dropped. The head is destroyed. The piston is destroyed. There are gouges in the cylinder wall of #2.
I'll likely use the d15b 3-stage VTEC that I've had sitting in my garage for the last 2 years and transfer what i can over. The camshaft, valve springs and Ti retainers are still good. I have a spare z6 head for it all to go into, it's just not ported and polished like the last one was.
Take a look at the pics. I took a shot of each of the pistons. It looks like some of them actually had some contact with the valves. I wonder if the 1* advance we did during the tuning session caused it. With P29's and a relatively aggressive camshaft and VERY narrow tolerances, I wonder if that led to the failure....
Head: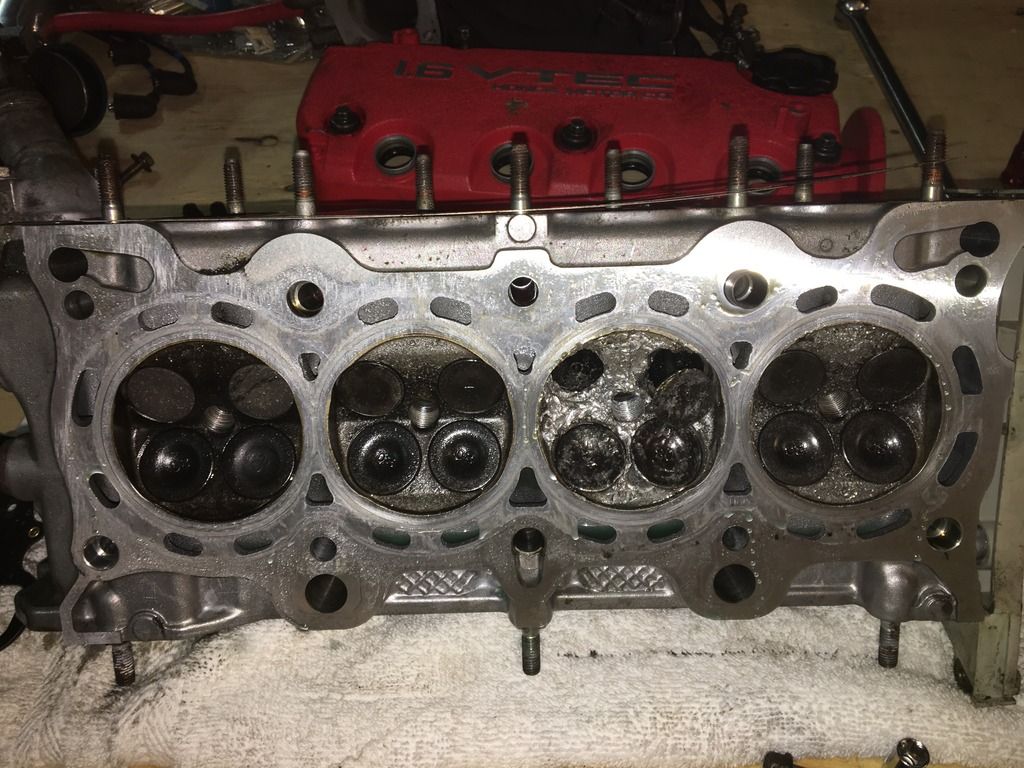 Pistons: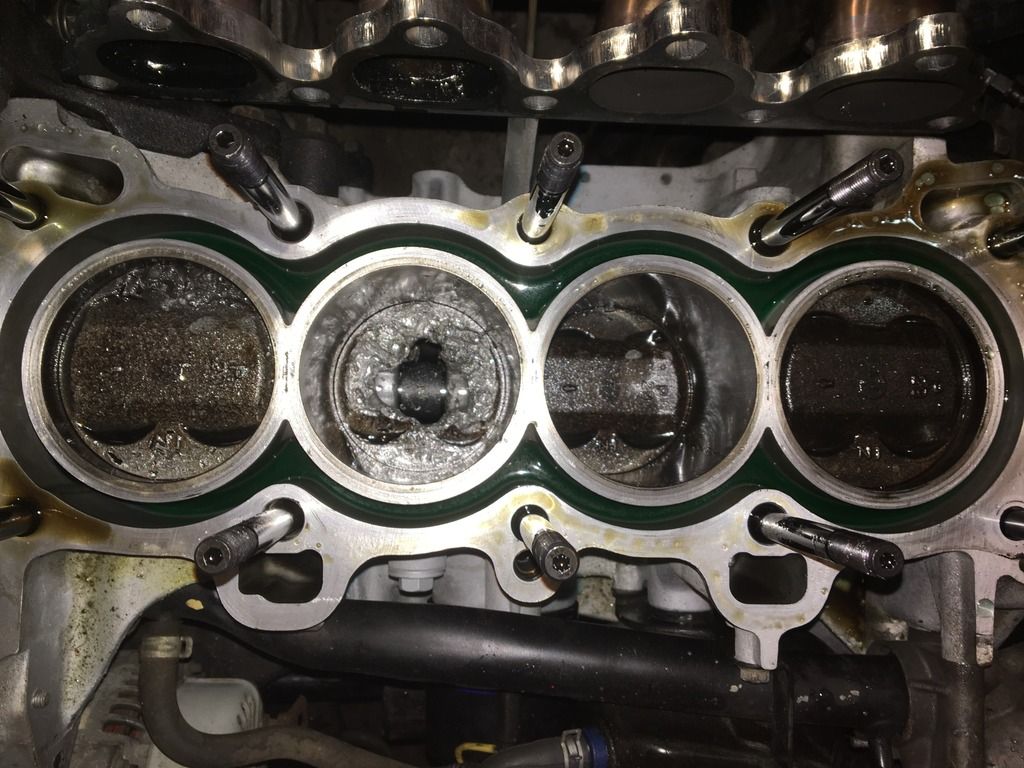 Piston #2: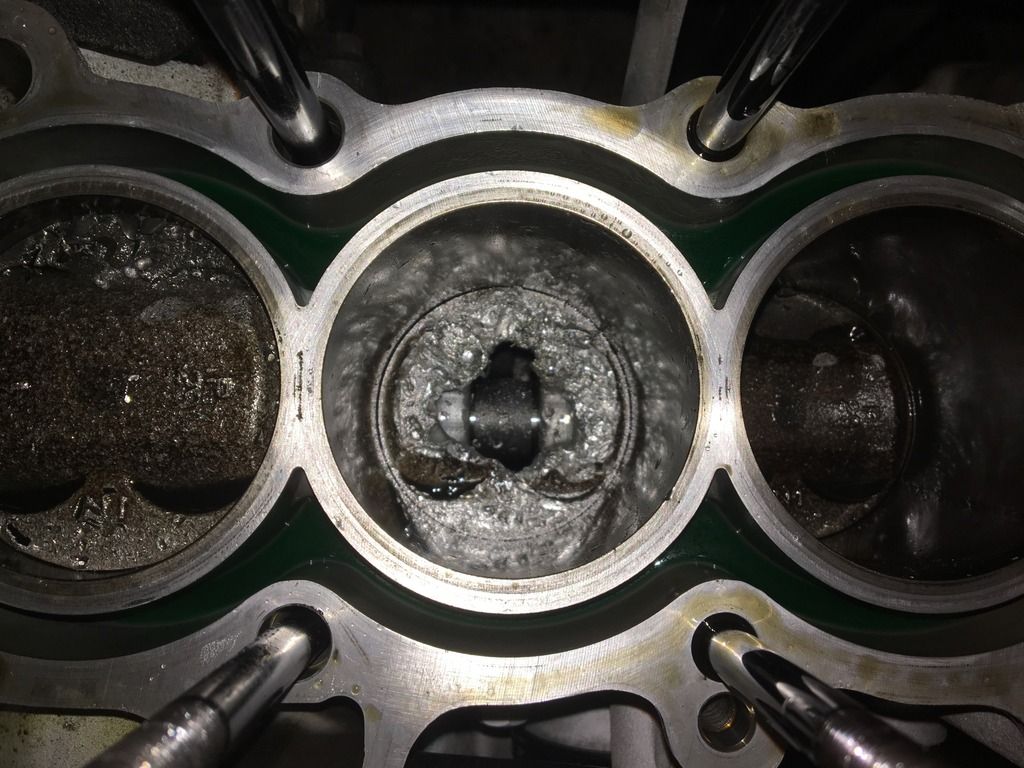 Piston #1 (note the fragments):
Piston #3: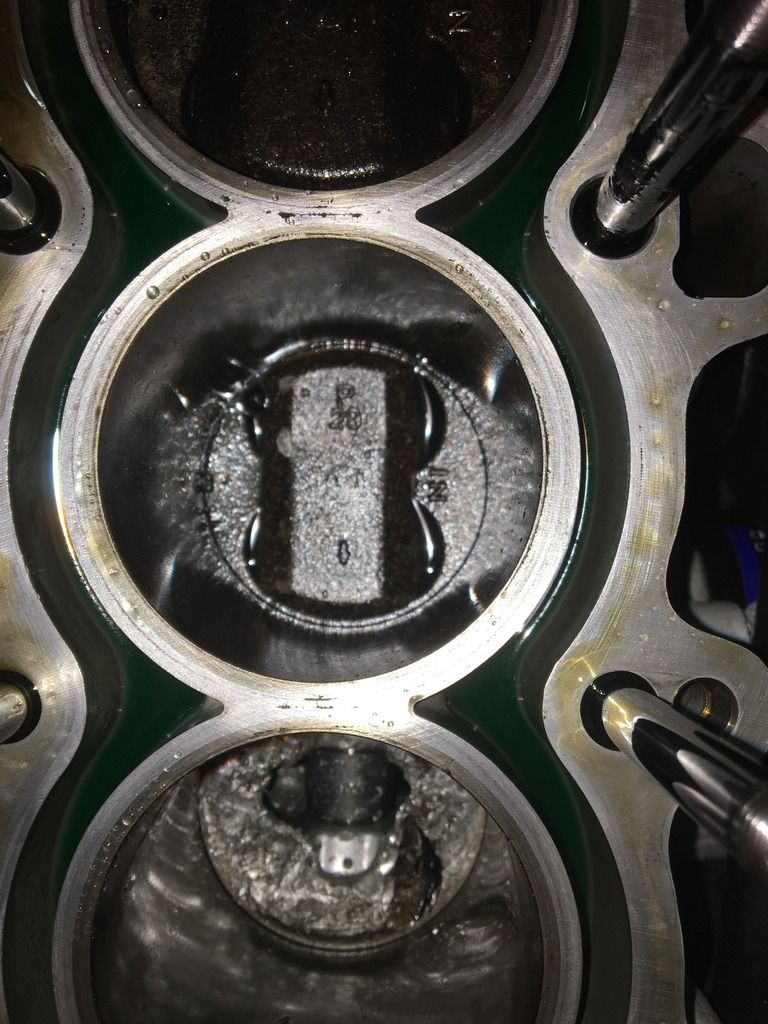 Piston #4: