So I recently went back to the dyno expecting to make around 350 whp since the car traps 127 @ 2100 lbs. It ended up only making 320 on a partial graph since the rpm signal got lost. I didn't do anymore pulls because I was worried about the head gasket and I don't think the power would still be climbing.
Here's a run down on engine specs:
Stock Y7 Head Delta 272 Z6 Intake manifold 60mm tb
Chinese turbo 53mm/78mm compressor 56mm turbine
Cast Iron Exhaust manifold 3" open downpipe
75 degree ambient temp around 100 degree in the data log
23 psi of boost E85 fuel
I'm thinking of trying a locked vtec Z6 cam and if that runs okay trying a 59300. The car only gets driven to the track and back.
Am I wasting my time on this head or will the cam help it carry the power better? You can see on the dyno it's out of juice at 7300 rpm. I'm not even sure how aggressive the Delta 272 is since it still idles smooth and my butt dyno doesn't recall a big improvement.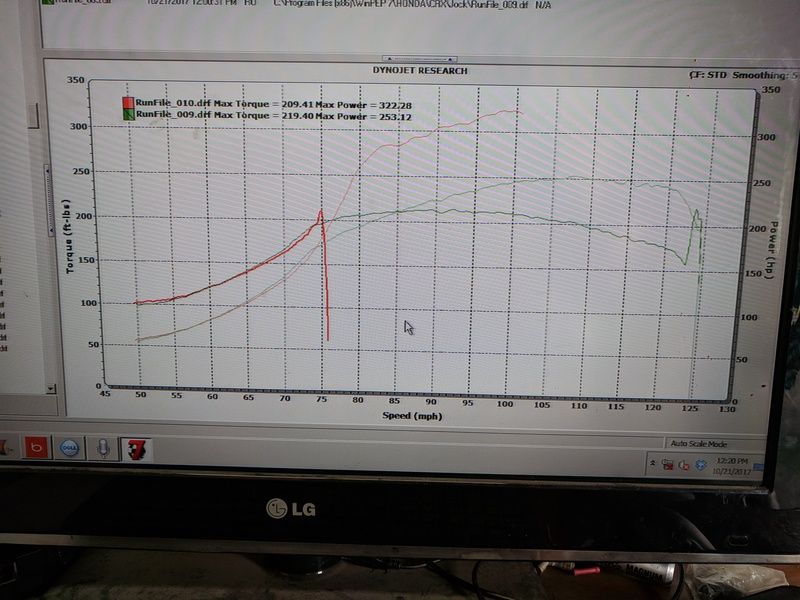 Current Dyno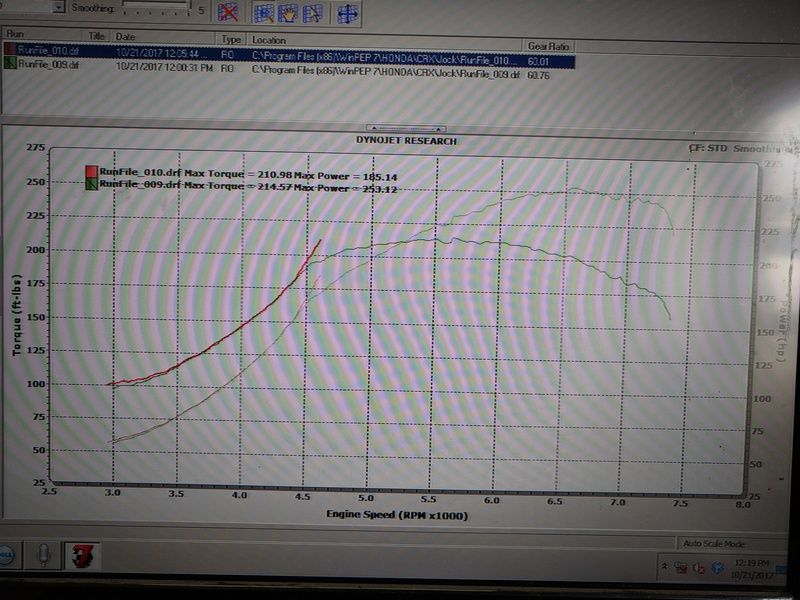 This is at 13 psi. Reference to get the rpms