Discussion Starter
•
#1
•
Turbine housing will likely not be used in my application so why not test my porting hand at it?
I really wanted to do the Corky Bell method (with the ditch and all) but unfortunately I couldn't find any pics of it. Even the DIY thread on here has since been de pictured
Trial and error it is!!!
I tried to do this, which is text from the Corky Bell method.
"With a marker or a sharp pointed scribe, mark the housing casting around the edge of the valve while pushing the valve away from the marker. This will establish the minimum area the valve can cover in all positions."
But my WG actuator is built in to the cover, so I cant scribe all the way around the flapper.
Here is what I did.
Went over to my valve lapping tools and grabbed some Prussian Blue. Put a nice thin layer on the flapper face and while holding the flapper arm back I installed the WG cover and bolts. I then opened and closed the flapper, and slid it side to side and really exercised every bit of play the flapper valve had.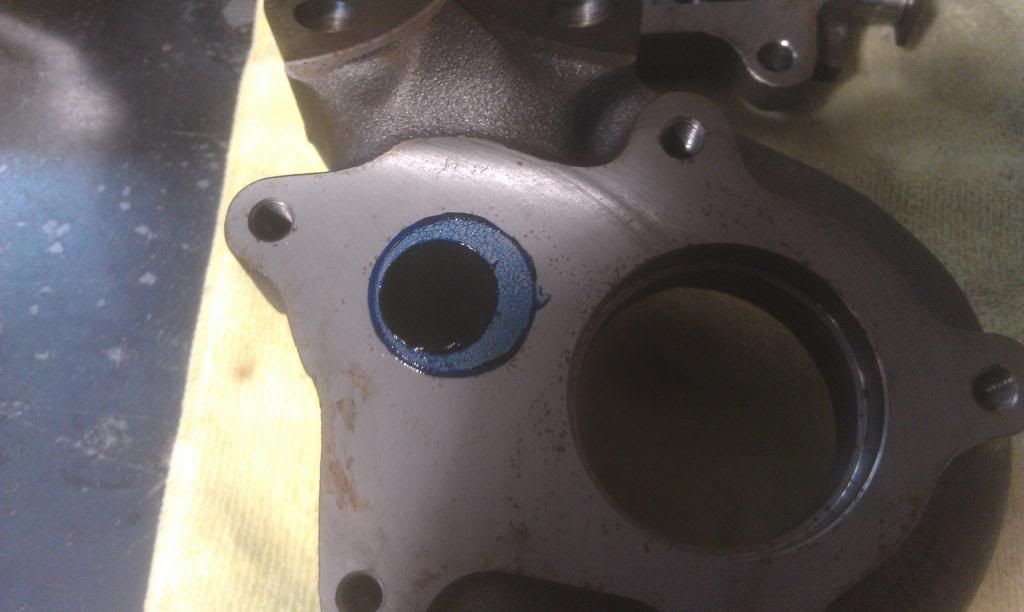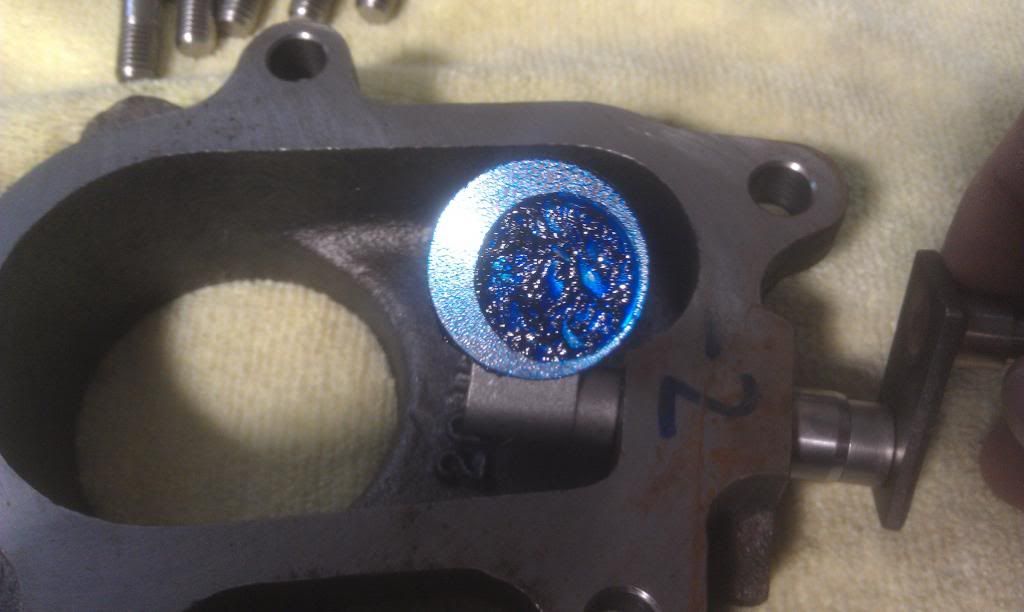 This is pretty much the opposite of what is recommended by Bell. But there is a method to the madness. Using a dial gauge I measured the maximum play in the actual flapper valve. I then used this number and subtracted in from the edge line of the Prussian Blue, giving myself some play room for error. I then scribed my circle and did the Prussian Blue method again to check my work. Once satisfied I started grinding. The pictures tell the rest.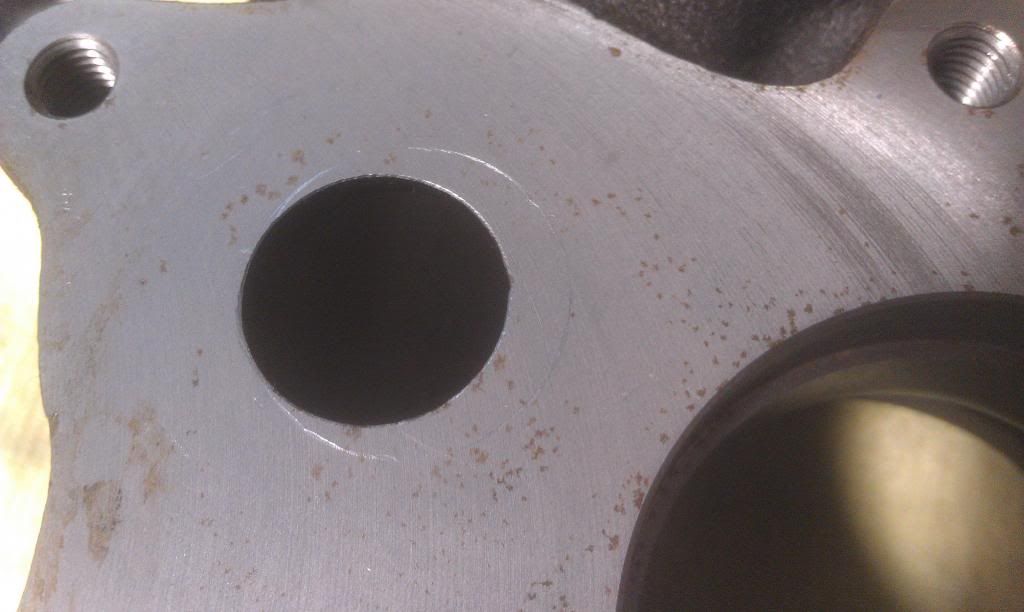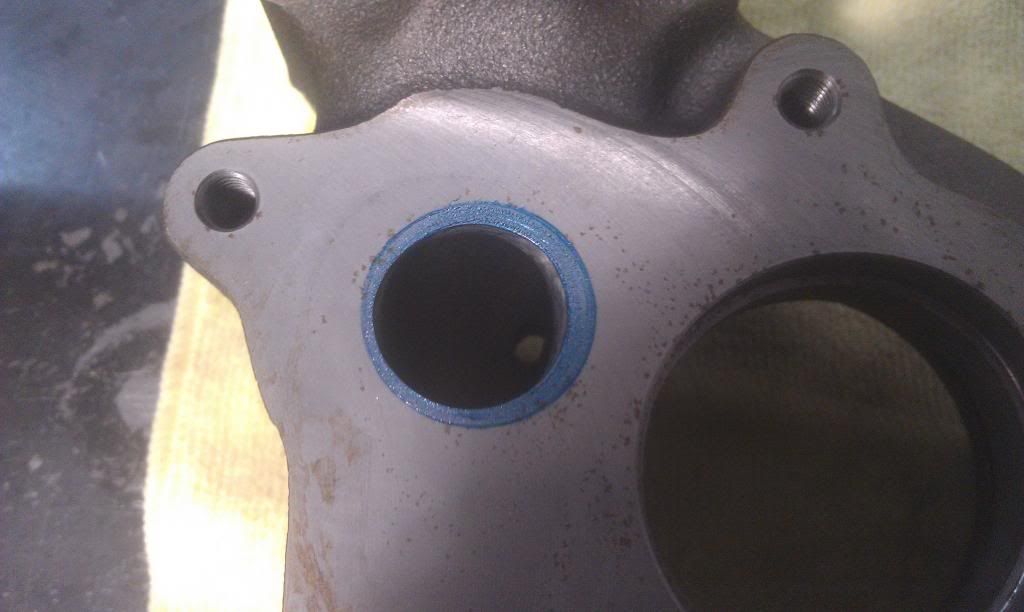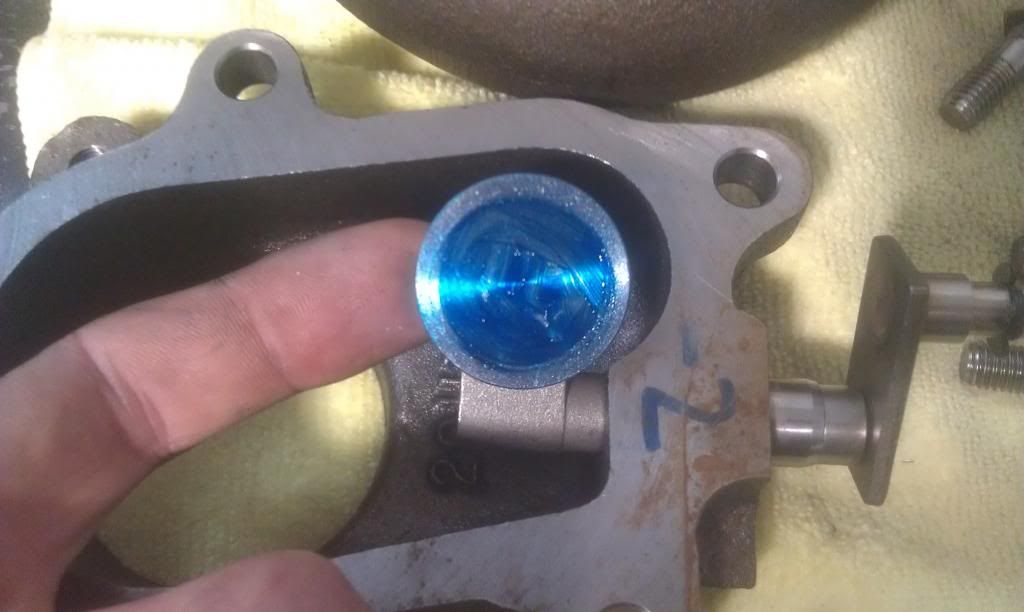 Thoughts?