OK ill try to make this short. Im building my turbo kit. Got the turbo today so i wanted to install it to mock up, to see how it will fit.
Clears ac good but the problem is the waste gate is rubbing on the ac line. Will this hurt the ac line? I dont want the motor to rock and rub a hole or burn a hole in my ac line. Also its hitting the rad. shroud is it ok to cut a lil bit out?
Pic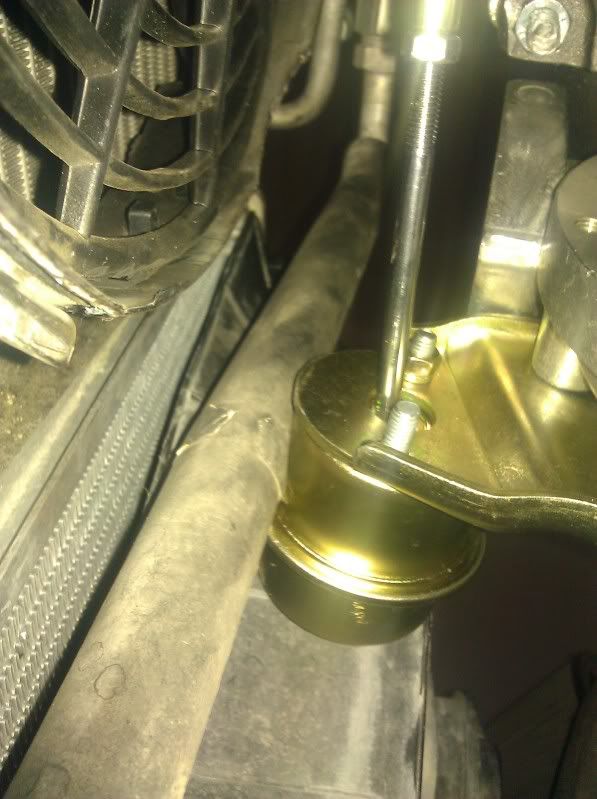 also has anyone used this type or oil return?
Turbo Oil Drain Pipe tap to Oil Pan (5/8 inch / 16.4mm) - eBay (item 150583636661 end time Apr-27-11 06:08:56 PDT)