I was looking on Craigslist and came across this turbo. Here is what the guys wrote:
Selling my journal bearing Garrett t3/60-1 turbo with h-cover .70 n .63 hot side. If you wanna make serious power on a budget this is what you want.. I made 470whp on pump gas on my 1.8 honda motor will fit any t3 manifold
Im not in need for a turbo yet but was wondering if this was any good for the price. he wants $500
a little confused on .70 n .63 hot
Im familiar with a/r is the .70 in reference to a/r?
would be for a z6 forged internals,.20 over.
supertech head and 2.4cam
heres a pic of it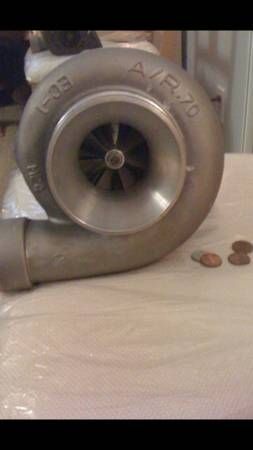 edit: said he cracked sleeve with it three years ago so i guess its been sitting for three years.