I've been building some turbo lamps for a while now. I've built a total of three and they're all currently being used in my house and I love them. They're very unique and quite the conversation piece. I'm considering starting to make them to sell but I have no idea what to expect to be able to get for them. I see them as functional art while some see them as junk car parts. I've asked around getting opinions and people have said anywhere from $100 to $500. You guys are my people and I respect your opinions so I ask- what should I ask for these lamps?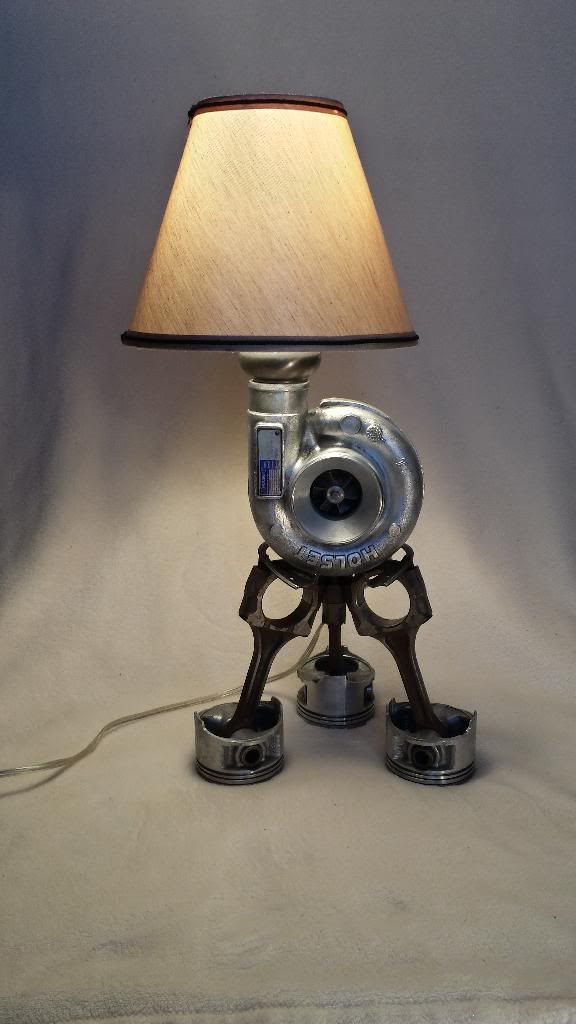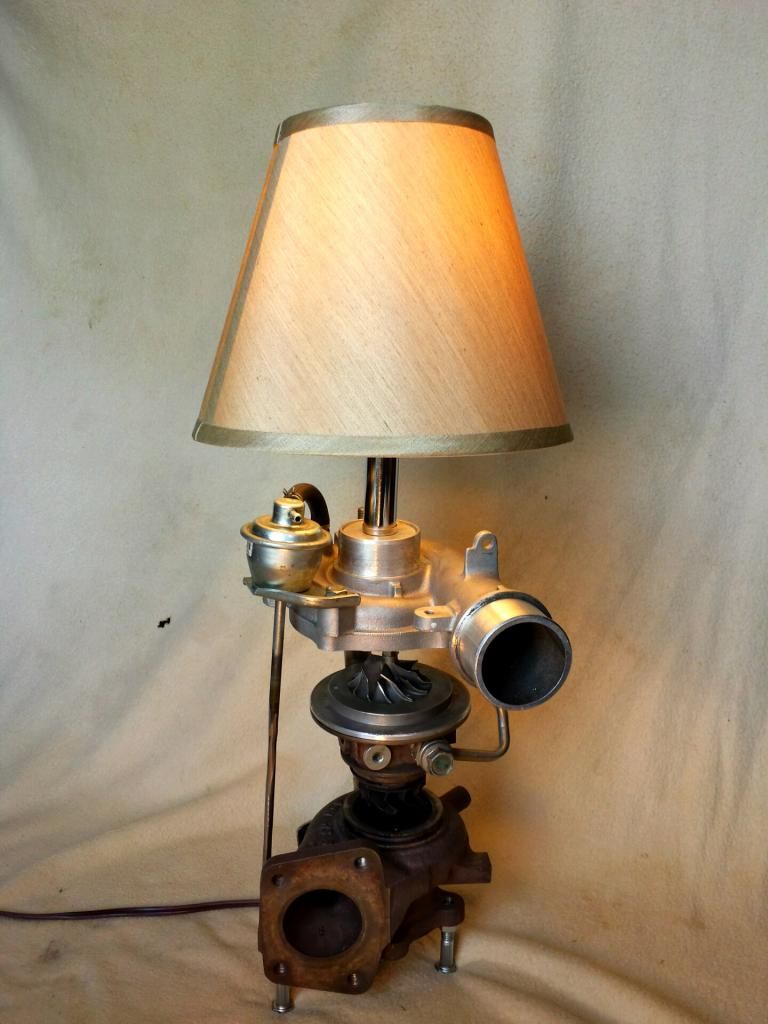 Ignore the busted shade on this one.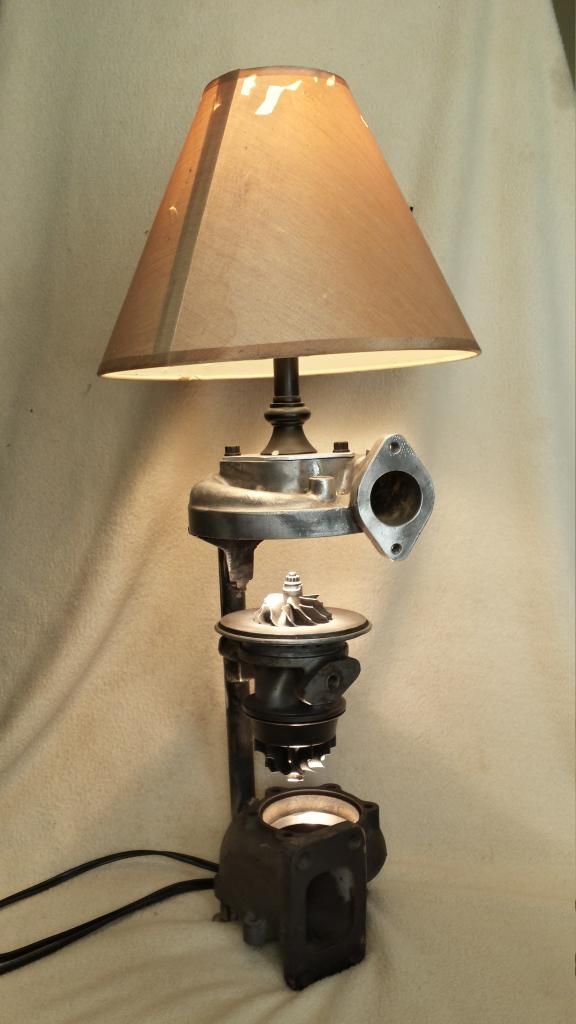 The last one here was the most complicated. It has a total of three lights. One standard bulb up top then I machined out the housings and recessed two more 5w bulbs to light the center cartridge.
So.... what should I expect to get out of these?