Discussion Starter
•
#1
•
I wasn't gonna do a DIY but someone asked for pics and so I decided to go ahead and make a short DIY.
First think I did was remove all carpet from the trunk (pretty easy to figure out)
Then I cleaned the metal with degreaser and a scrub brush and then shop-vaced it all real good.
Next I masked everything off I didnt want the liner on... Wiring, etc. I removed the tail lights and masked the openings from the out side.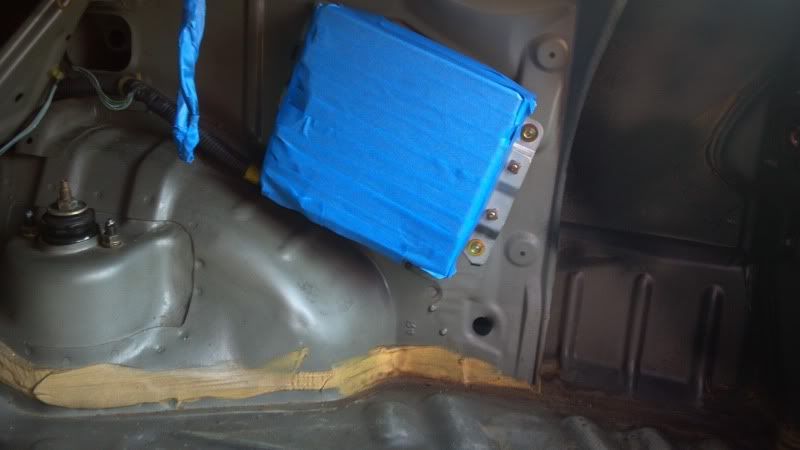 They make a liner you roll on and a spray. I picked the spray. Made by rustoleum. It textures as it sprays. At the local Autozone it was about 8 dollars a can. As of now its only about half painted. I was gonna paint half the trunk at a time and put 3 layers of spray down. I used one car doing 3 layers on about half the trunk so you will need 2 cans.
This is the best pic i could get of what was sprayed with the current lighting conditions. I will post more when I get it completely sprayed and tape taken off and can post better pics.