Discussion Starter
•
#1
•
Just picked up my dream car this morning! Laugh if ya want. Ive been looking for this car for years lol
1 owner, 140k EX coupe, 5-speed (obviously). Nothing special, dosent even run good. At this point, I think it needs a head gasket.
Plans are: rebuild the D16A6 sitting on my motor stand at work.
Top end:
Ive got a ported B7 head, Super Tech springs, sponsored Rocket Stg 3 A6 cam, Skunk2 Intake, 60mm tb. And just got sponsored a Nitrous Express port set-up.
Gonna clay the motor and shave the head per.
Bottom end:
A6, bored to 75.5mm, PG6b pistons, LS rods, ARP rod bolts, IHJ crank scraper, brand new OEM Z6 oil pump ported. Going to open the main bearings to match crank, and going to chamfer the crank.
Trans:
Rebuild my spare EX trans, and install my GearX 4.9fd. And Action 2ms clutch.
Gonna run my M&H 22inch slicks at the track. And wait for the dif to explode. Waiting to find a sponsor for a LSD (hint hint)
Goal is to get the comp ratio between 11.5-12 to 1, spray 80-100hp n2o and go very quickly in the 1/8th mile. With a/c and ps lol Thats the basics.
This is rounding out my trio of toys, including my bonkers 94 del Sol si and 99 NB Miata, pics avail on request lol Miata is for sale btw... very strong and super clean.
Time for pics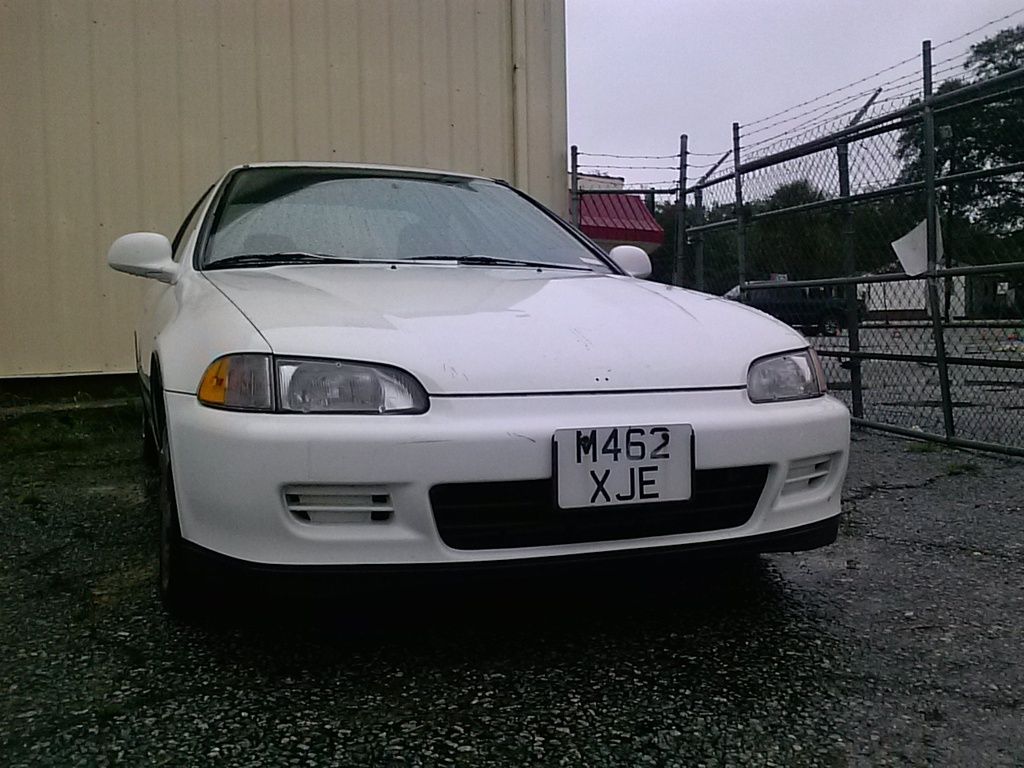 [[URL=http://s1066.photobucket.com/user/justmysol/media/1002151801a_zpsj8vb7xqb.jpg.html]
/URL]