Well guys here goes my first DIY. Not good for any real HP but just quick and easy and gives you some piece of mind.
Whats the Point?: while cleaning my TB in noticed that it really doesnt open 100% maybe 98 or so...so i got to thinking....why not open all the way? how much HP? prolly none...but why only open your TB 98% right?
Tools needed:
Dremal or other grinding tool
grinding sones or bits
safty glasses
Ok this is kind of a drastic pic and maybe mine was a one time thing but i doubt it. Here is your crappy, lazy, only giving 98% unmodded TB. :note: my TB did open a tad more than this but for picture purposes i took this pic so it would show up better.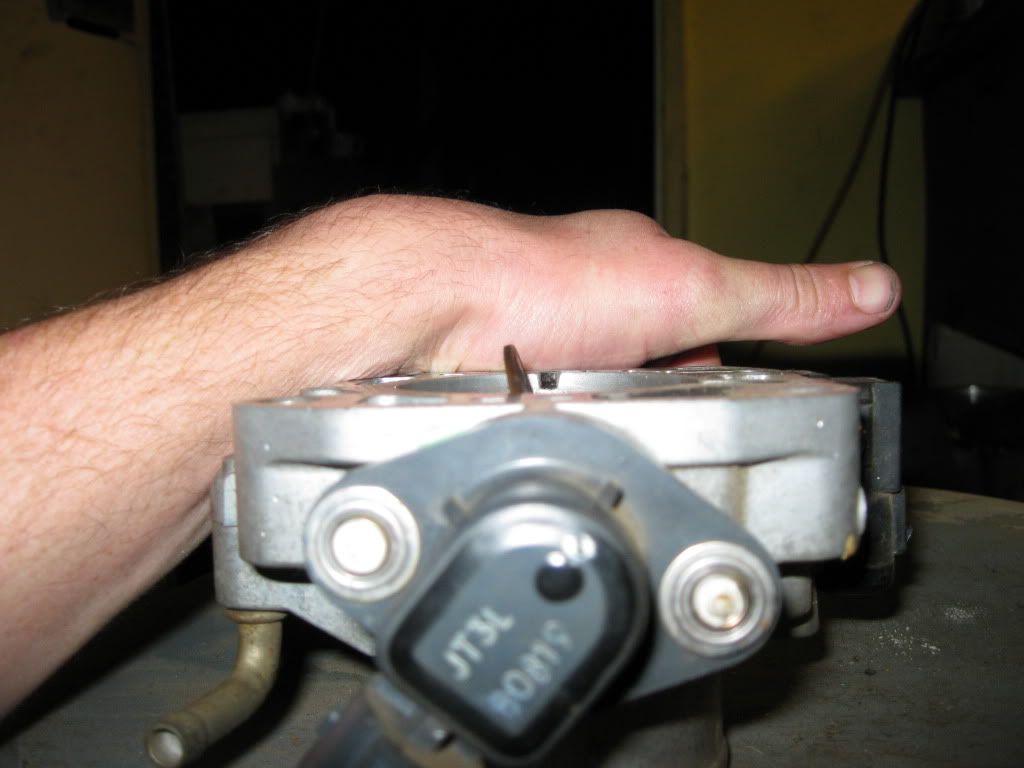 now break out your grinder or dremal and safty glasses and grind on one of two places. up to you doesnt matter either way.
Here, right under the name plate where the throttle rotor contacts the throttle stop.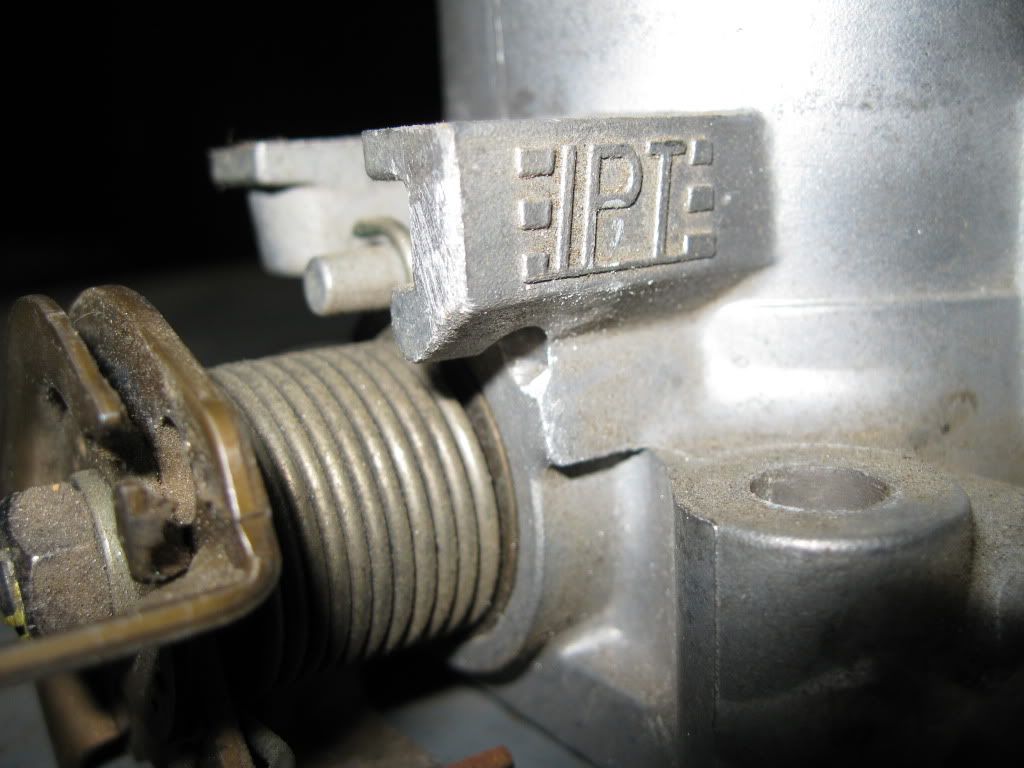 or right on the throttle rotor its self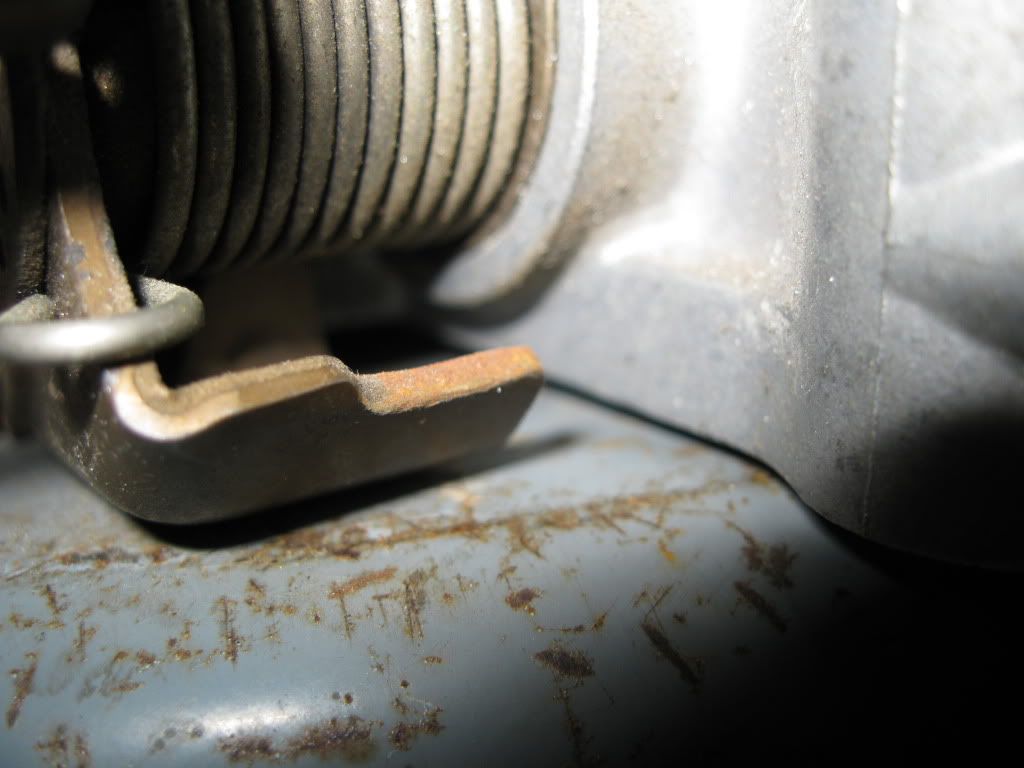 Ok now take your time and grind a bit at a time. if you go to far your butterfly will open to much, effectivly starting to close again. this would defeat the purpose...obviously.
So if you take your time and if your at all handy with a dremal this should take.....maybe ten min at most.
Finished, eager, overachieving, giving 100% percent TB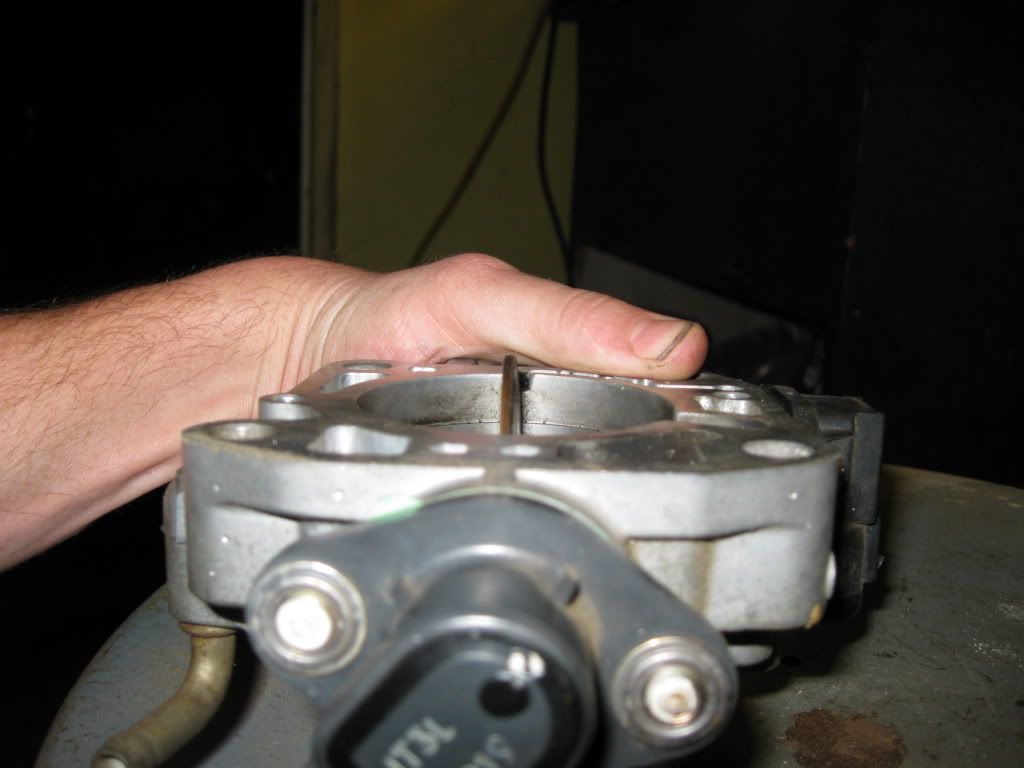 After you install your TB make sure your t-cable is adjusted to compensate allowing the rotor to hit the stop.
So there you have it. You can sleep well at night knowing that your TB is opening 100% instead of 98 or 99....cus its all those 1% that make a difference...that and im anal. lol! Enjoy guys! :bigok: