I love my GF Grill. I use it all the time and I think there are a whole gambit of things you can do with it. Sure it isn't the same as a real grill but the ease of use and time factor make it a great addition to your kitchen. Plus it's good for people like college students that are tight on space. To start it off, T-bone steak.
1. Start up the grill and let it get up to temp.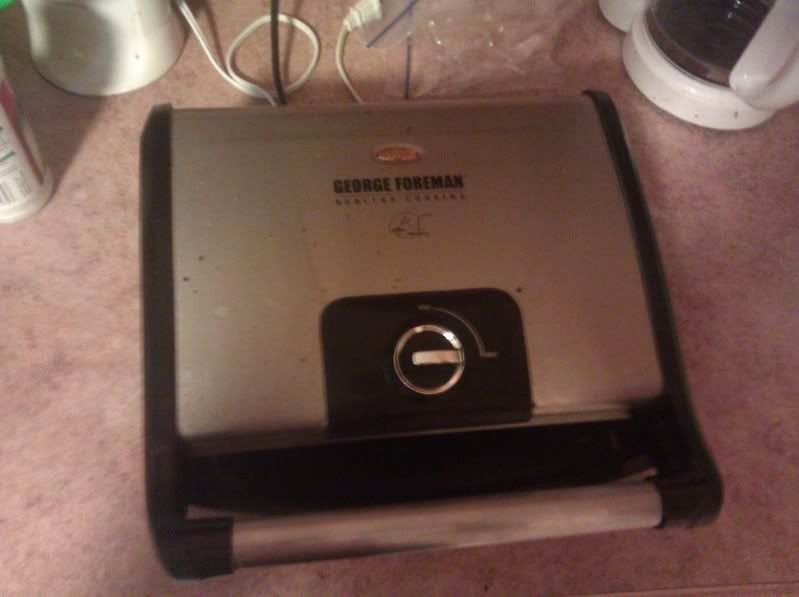 2. Season your meat however you please.
3. Put on grill and season the other side.
4. Close lid.
5. Drink beer!
6. I find 10 minutes on high is enough to cook anything but longer if you don't mind the wait.
7. Put on a plate, then shove it in your face hole and slam it.
(Looks straight out of the infomercial.)
I will make updates as I make more stuff and remember but feel free to add your own stuff, as long as it's on the GF Grill.