Ok! Ive been a busy boy the last couple of weeks and figured I finally got enough done to start a build thread!
OK some people will have seen the cage etc before on my cage thread but i wanna keep that seperate as there was a lot of questions bout materials etc that i dont want to take over here!
Ok first things first here she is just after I bought it last year, paid £250 for it thats like $400 I guess, without an engine, just a rolling shell with ineterior, had new brembo discs and EBC Green stuff pads on the back. Had NO wheels so i stuck my old Mitsi Colt stock wheels on for getting it around!
Next few days I stripped it out big style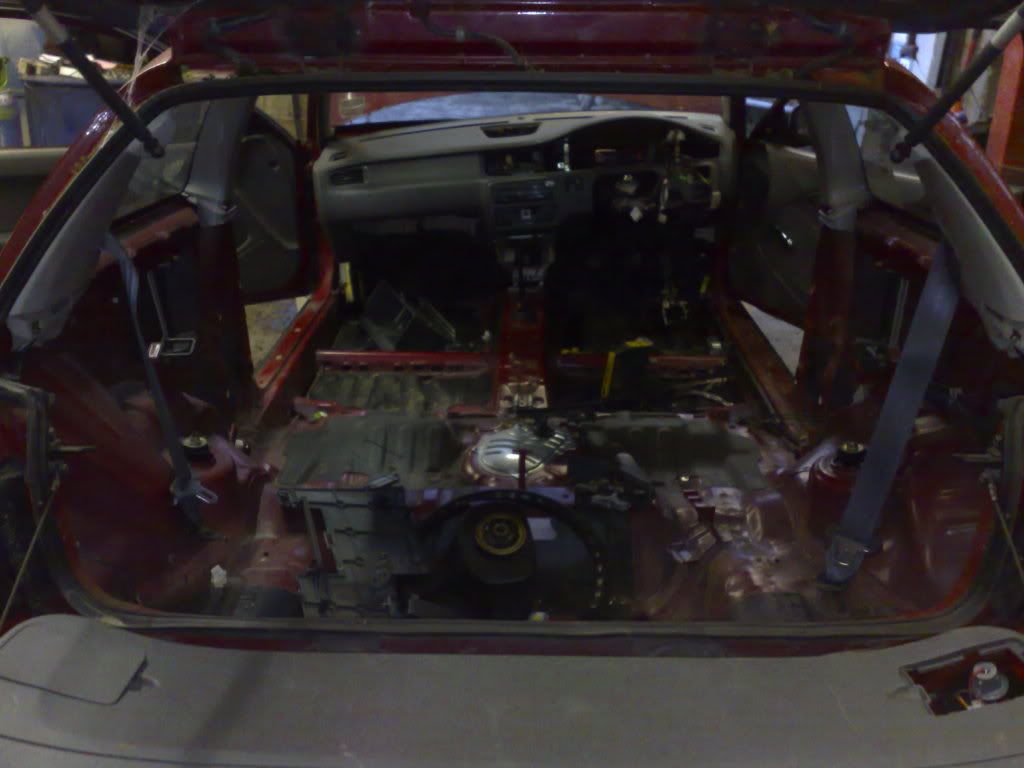 mmmmmmmmmm messy lol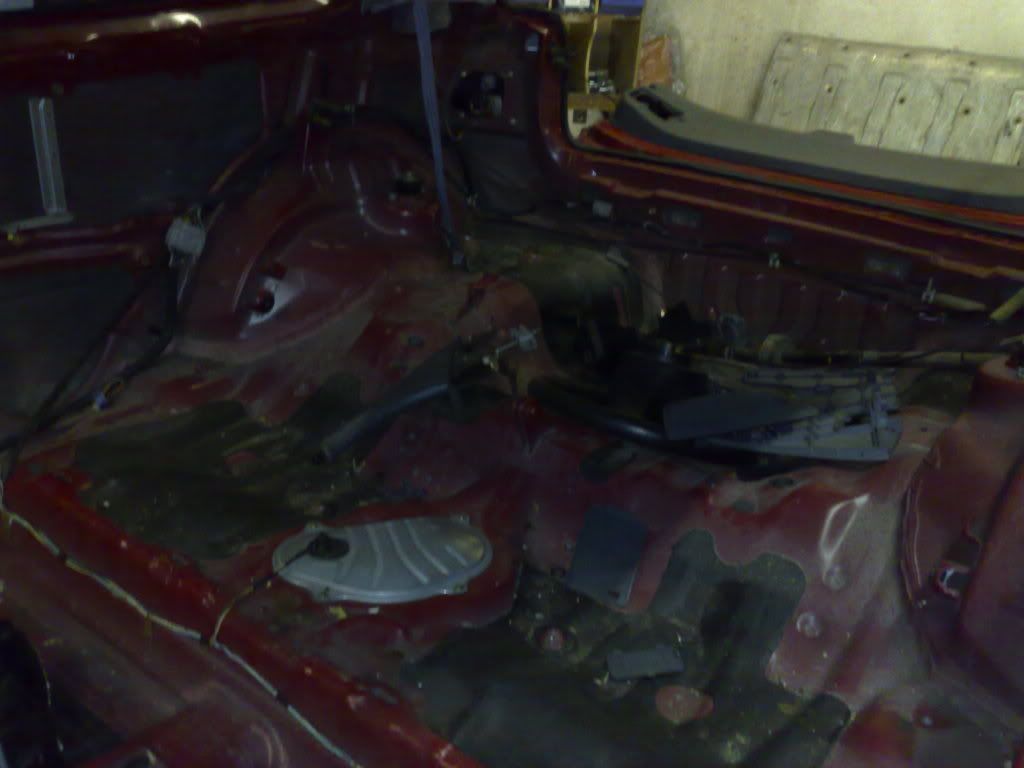 It was stripped out for a while just lying around for quite a while whilst I saved some cash up for the fabricating to begin!
First thing I did was pull out that sunroof, they carry a LOAD of weight, ct some 1mm metal sheet out after, pop rivetted it on with sealant ane primed it, NEXT up - rollcage!
So I bought the front half of the Rollcage from Custom Cages its all weld in by the way I made all the rest of it myself at the workshop. Got stuck in straight away. Strength was the order of the day so i figured out how i was going to go about the extra mounting points of the cage. Id had a good looks at a few EG6's rallying out in Ireland before so i knew roughly where the front stays would break through the firewall to the front suspension housing. With the dash out I welded the front half in the car, I then had to make some holes in the firewall using a drill and holesaw to allow the cage to go thru.
I made the rest of the cage by lots of measuring of angles and lengths and then using a pillar drill and holesaw to drill through the tubing whilst it was held by a big bed vice, this job is annoying, holesaws are so easy to break drilling tubes but i only went through one on the whole cage! Typical as id bought 3
lol Everyplace the cage goes through or mounts onto a part of the car i welded plates to aswell for extra strength, I was gonna seem weld the front end too but think the EG shells are beefy enough anyways. Anywho PICS!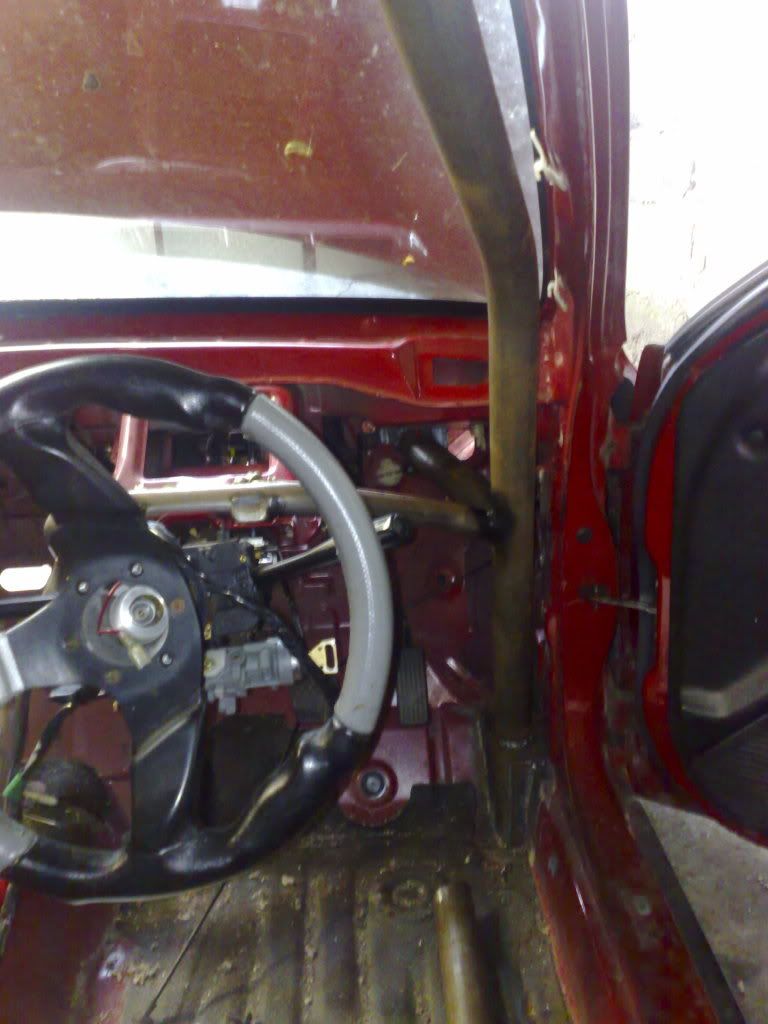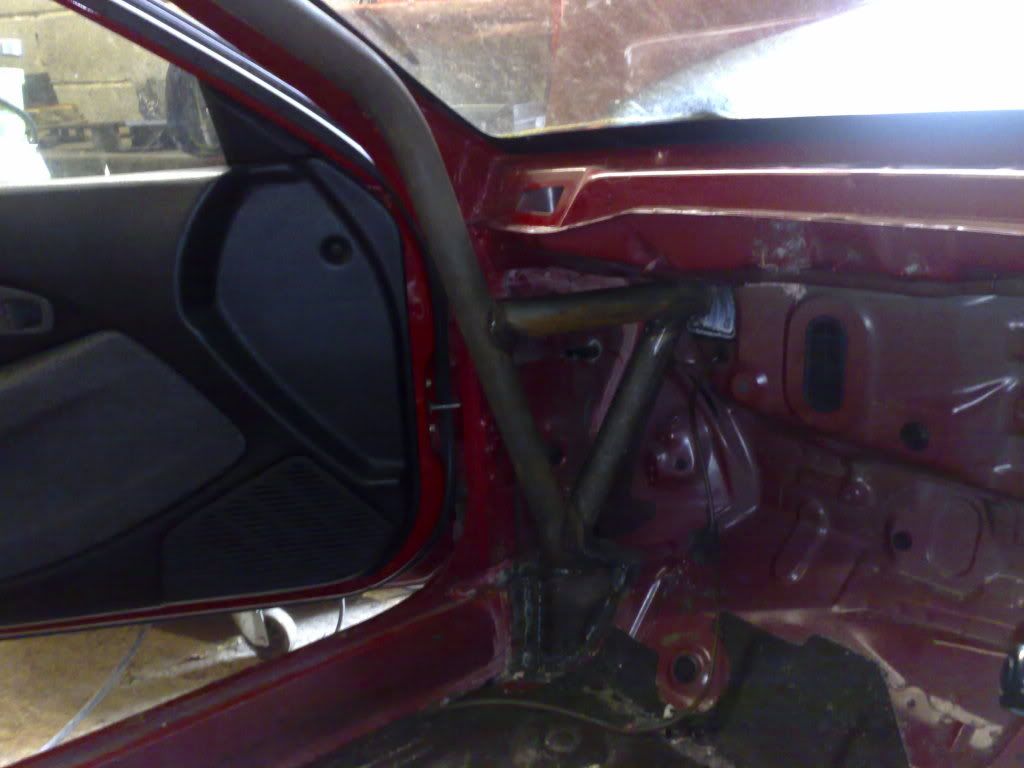 More pics up tomorrow guys cheers!