Post pics of the stupid/lame/and fun stuff u did when u were a kid
Heres a pic of me doing a one handed wheelie on my custom trek LOL. this was befor i rew a fashion sence. these Oddesy cage pedals hurt like a mother.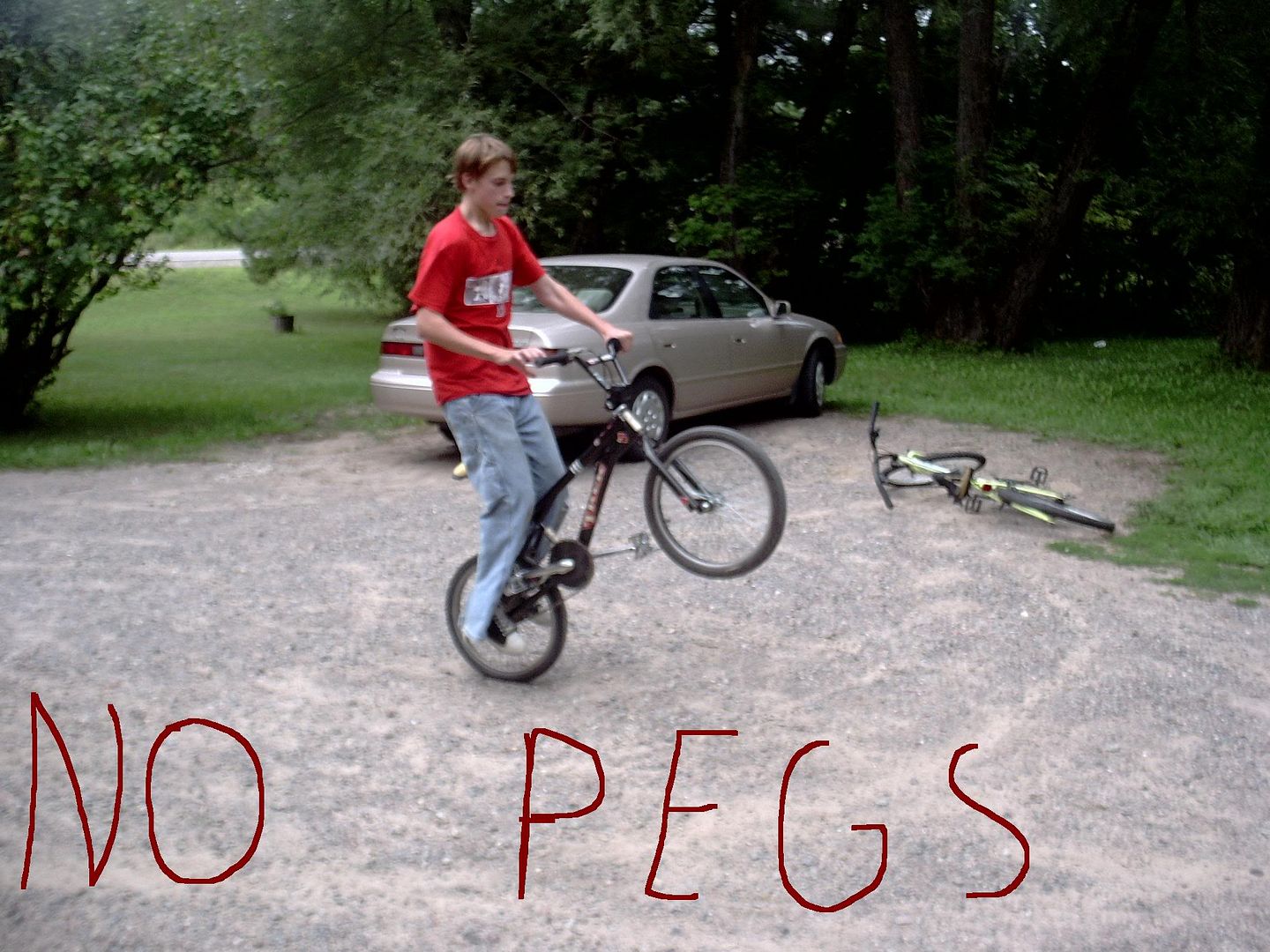 another pic of my trek. i miss that bike
it got jacked. there wa a bout 100 doloars moreinto it when it got stolen too
a pic of the 12" huffy i "customed"