Discussion Starter
•
#1
•
.Ok i got 2 quick questions.
1.) Do i 100% need to use all 5 bolts on the turbo exhuast flange? I made my downpipe and cut it a lil to close so now i cant put in this middle bolt. Is it safe to run it like that. Or should i cut and redo my downpipe?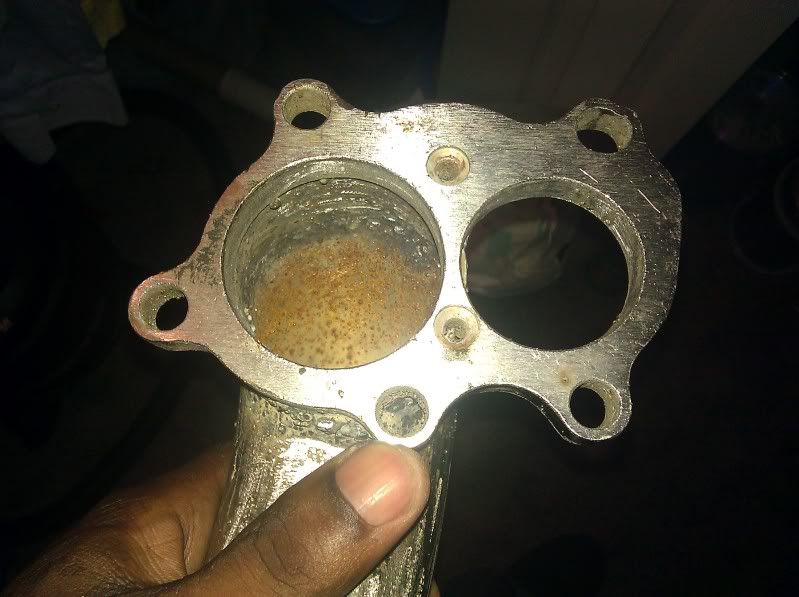 2.) My downpipe has a few small pin side holes. I cant even see them with a light inside the pipe. But when i close off one end and pump air though the other i can hear them.
Now should i worry about this, is this something i would hear while driving? Or will it not matter because the exhuast shouldnt have that much back pressure to let a lot of exhuast gasses out those tiny holes.