Discussion Starter
•
#1
•
I know build threads are touchy depending, but I'm posting this here in case anyone wants to weigh in... and to build my post count. :greddy:
One of the biggest autox events of the season is this weekend, so what do I decide to do? Overhaul the entire suspension the week before.
inch: :wacko:
Si LCAs all around, VTEC 21mm front sway, ASR 24mm adjustable rear sway (I have the ASR brace too, just not included 'cause I'm an idiot).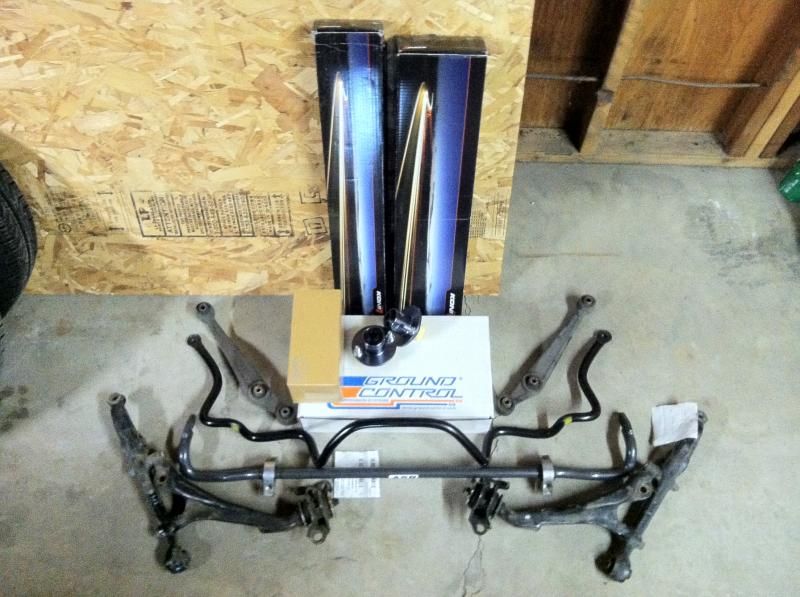 430f/340r GC/Konis (OTS rates even though I requested custom :dots: ), and GC top hats.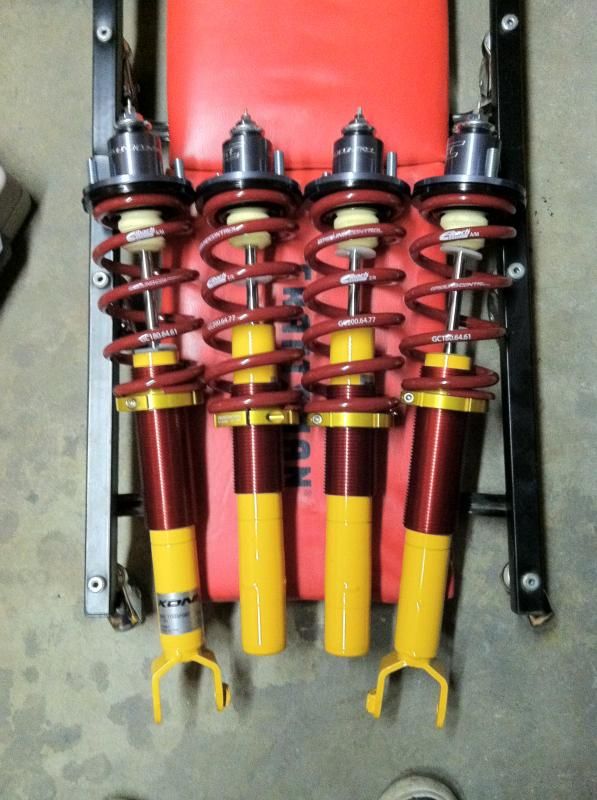 Thank God I got the top hats. I was hemming and hawing over them, but Goddamn there is not much travel with them set where I have them. My spring rates are pretty high so I'm not
really
worried, but it is definitely noticeable.
I'd also like some opinion on preload. I've read around that it isn't that big of a concern, but I have about 1/4-1/2 inch of slack in the front, and a full inch in the rear at full droop. I'm not too concerned since I'm sure the sway bars will keep them in check, but if the rears are too far out of spec I'd like to know.