Discussion Starter
•
#1
•
Disclaimer: The following is provided as a GUIDE ONLY, and neither myself nor D-series.org take any responsibility for the outcomes of someone else doing the following. You follow these steps at your own risk!
Remember, this is uber ghetto style to spray your steelies or wheels that you don't really care that much about as there is no steps into sanding/primering etc etc. Just a quick and easy way.. I wouldn't really be using this DIY for spraying TE37's or anything like that lol.
OP: cheapdouchebag
Required:
1x Deck of playing cards
1x Can of preferd colour (black enamel in this case)
1x Can of degreaser
Directions:
1. Remove wheel that you wish to spray from your vehicle.
2. Wash it clean with some car wash liquid
3. Degrease it if you need to remove brake dust and stuff like that, that ordinary wash wont remove.
4. Now wipe it clean with a dry cloth.
5. heres the ghetto part, grab the deck of cards and place it all around the rim like in the picture below, when it is all done, AIM and spray onto the rim
6. Let it dry and then whack it on
7. ENJOY
Before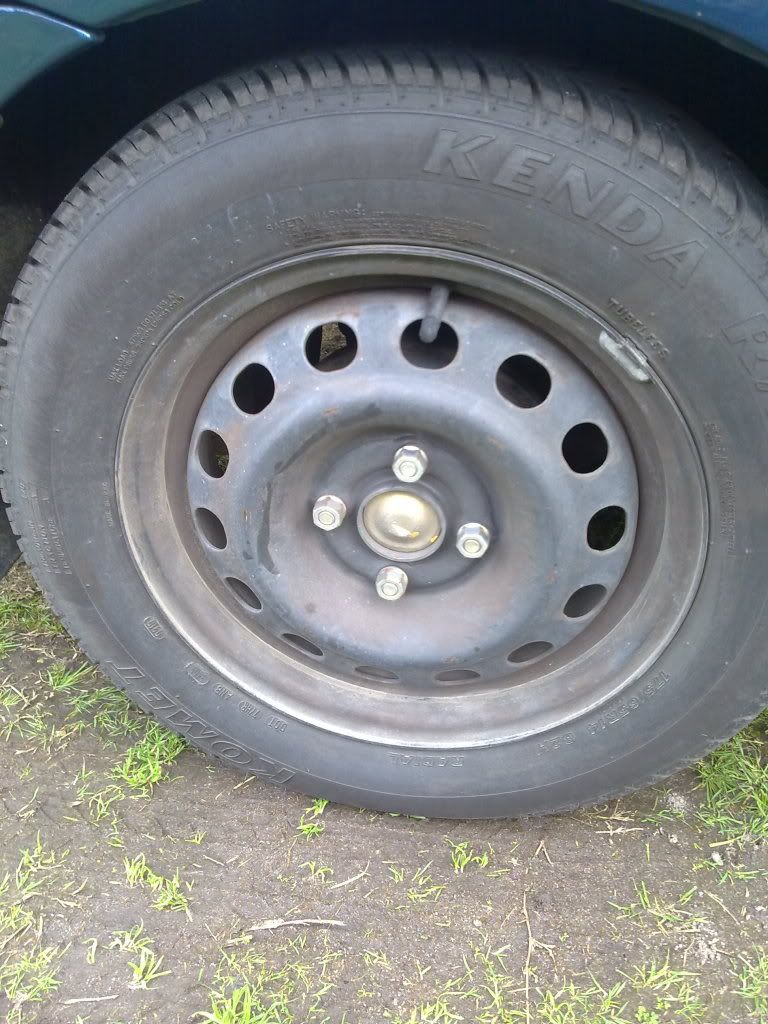 AFTER!!!