well guys, first time to the track since my last tune which was this past sat... im on 22psi i just have a few questions... my tuner, who is my friend did all the tuning for me with the help of a few other people at the local dyno... i made 290 hp on a mustang dyno with 250trq.. he said that the dyno reads low, and if i was on a dyno jet, it would have been about 50 more hp.. but mustang dynos are the correct number, and dynojet are incorrect. ok, to the questions, im at 22psi on my garrett 57 trim t3t4 hanging from a cast manifold. head is stock, im using crome gold, plugs look great, runs like a champ, my total timing is 18 degrees on 112 unleaded race gas, i know there are alot of different factors that are involved, but how come only 289hp and 250 trq.? i know that the trq is very nice.. can i run more timing..??? my plugs are gapped to .025, which shouldnt even be a factor because its not blowing spark, it runs great.
i ran a 12.6 at 110mph, same as my last tune on 15psi which didnt have nearly as much power. my 60 was better also with a 1.7 on 24.5in slicks. im just not understanding the boost to hp part of it, why the hp is low, and why i ran the same time with a better 60 foot then on 15psi.
so the question is, how much total timing at around 22-25psi can be used on race gas..?? and will that greatly improve my hp numbers.. like i said im at 18degrees total timing on 22psi.
but anyway, heres a few pix... this car is drag only, not a DD body needs some TLC lol
BIG ass slicks, 24.5 x 9 x 13 m/t
my buddy's all motor b18c5, be in the back ground, heads up race, me 12.60 him 13.7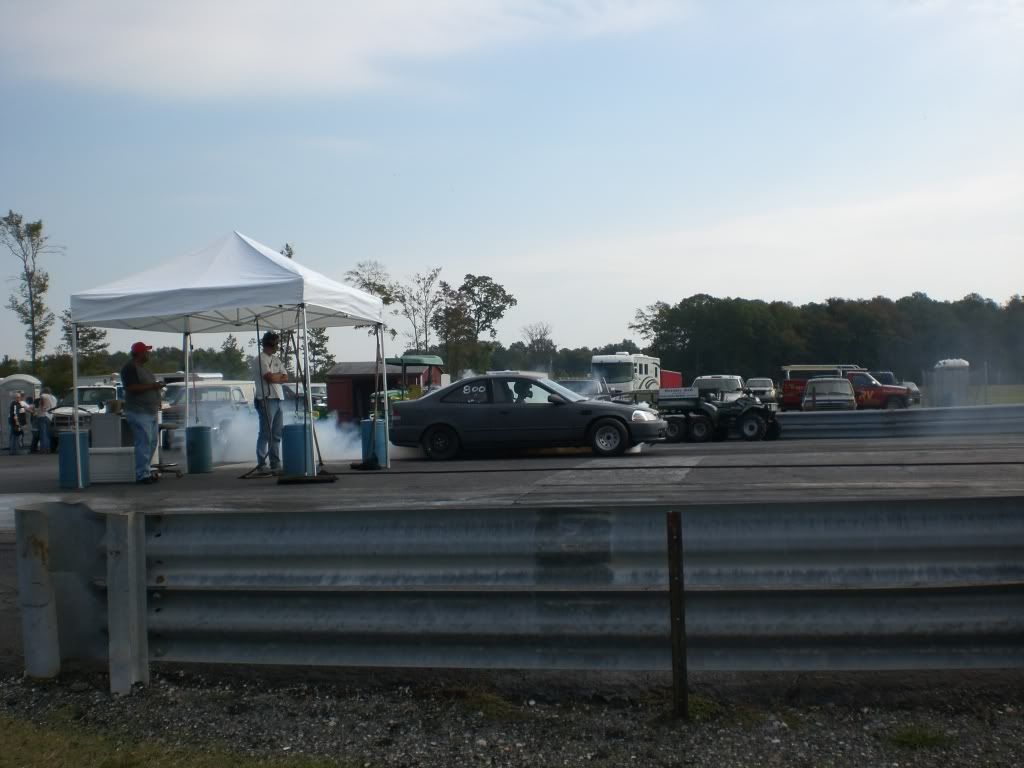 2nd gear burnout, burning them slicks, look at those guys stare at it haha, me and my buddy were the only civics there... they are used to big blocks/small blocks... it was instant smoke, and loud as shit let me tell ya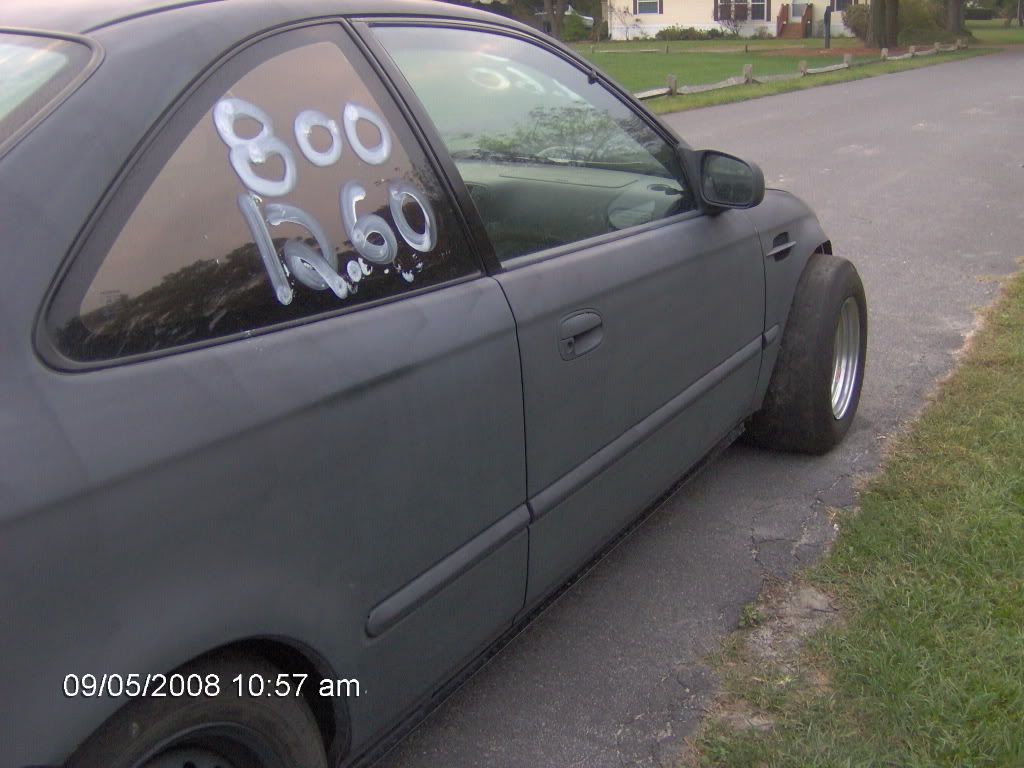 random picture