Discussion Starter
•
#1
•
first and foremost, this will voild the warranty of your OBX ITBs(like everything we do does.) and if you attemp to do the samething i did in this threadand you **** up. don't blame me, i gave you fairwarning. anyway now i shall start.
So i saved up some money for sometime and i decided to splurg since i am in the mist of a new build. why, since my motor is done and drives great. well why not. lol.
i went on ebay and picked up a set of OBX ITBs. now i've seen the all the bad things ppl say about OBX. well alot of it is true, but what ppl tend to forget that when you're building a car, custom or whatever, nothing is never plug and play. there's always a bit of fabbing you need to do.
so i try to put itbs on my head i had to force it and it bowed. i know i had to do a little fabbing to make it work. i bought a ZCSpeed adapter plate to make this fit on my DOHC ZC. jlicrx from thezcr.com ask me for some pics since he fabs the adapter plates and this is kind a a new spin on a itb build. he notice the misalignment i explain to him i know it wasn't his adapter plate but the OBX ITBs. so i started to do work.
so here is my OBX ITBS apart ready to start some work.
here's the flange that need works
now here is the OBX ITBs on the DOHC ZC ZCSpeed adapter plater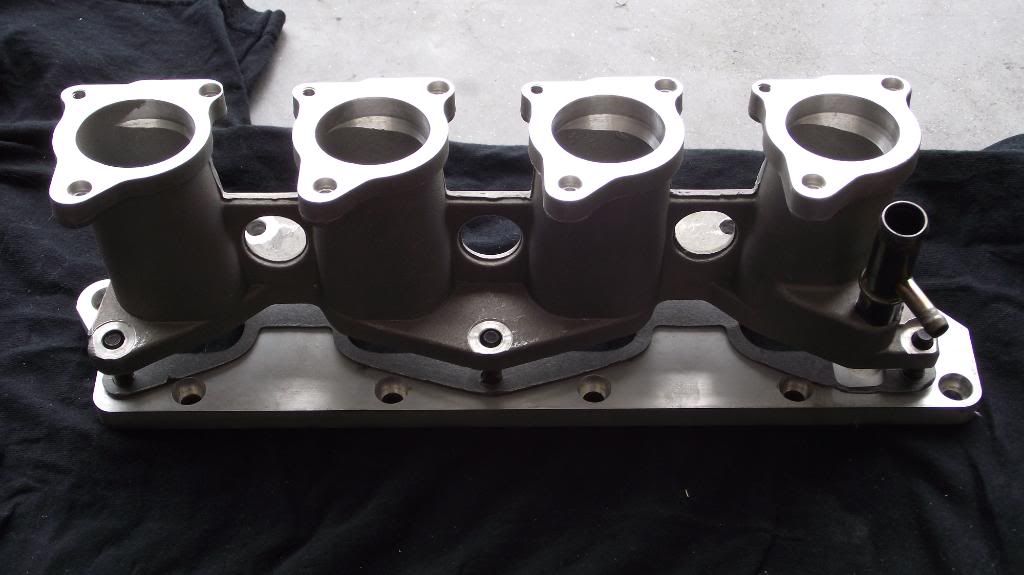 the OBX ITB flange on a D16 non-vtec head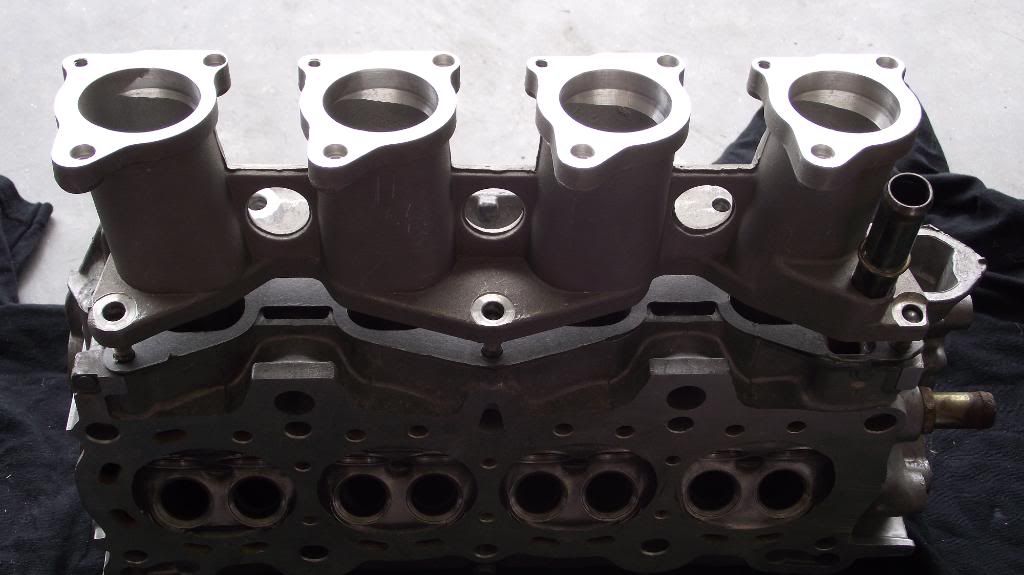 i knew it wasn't the flange for the simple reason here's a SOHC gasket on the flange.