Discussion Starter
•
#1
•
Cold day, sick day, nice summer hearty meal. It does it all.
My dad taught me to make it like him and his dad taught him but I've made it my own over the years. I usually cook the chicken in the oven but I figured, why not smoke it?
Started by taking a whole hen and putting my spices on it. Wrapped in plastic wrap and left over night in the chill box.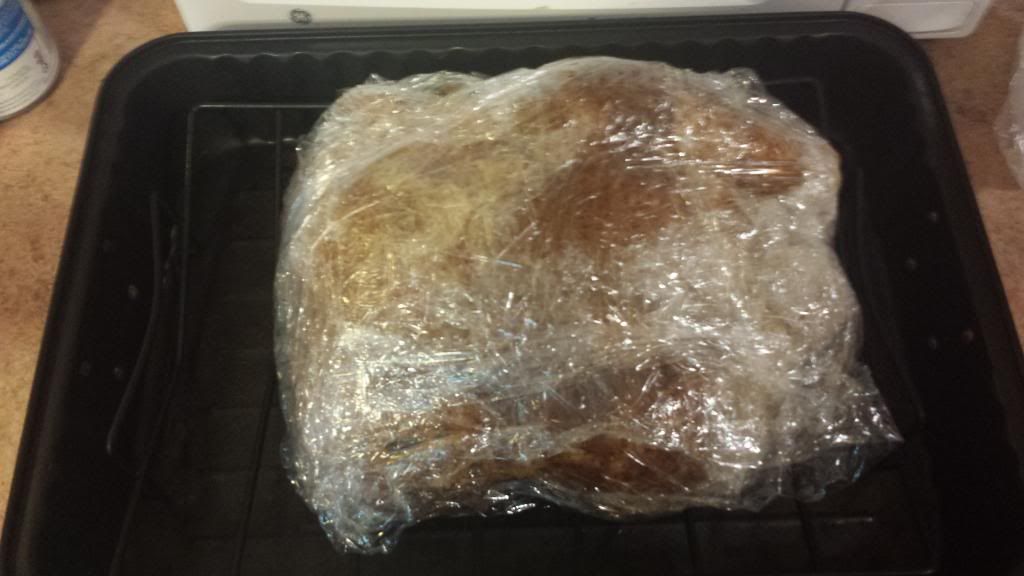 I put it in my pan on a rack and put half a can of chicken broth and half a can of beer in the bottom. I never used a water pan while smoking so I'll have to see if it adds flavor or moister. I don't have a charcoal chimney yet but I still tried a variant of the minion method by lighting only the coals in the center of my box and letting them work their way out.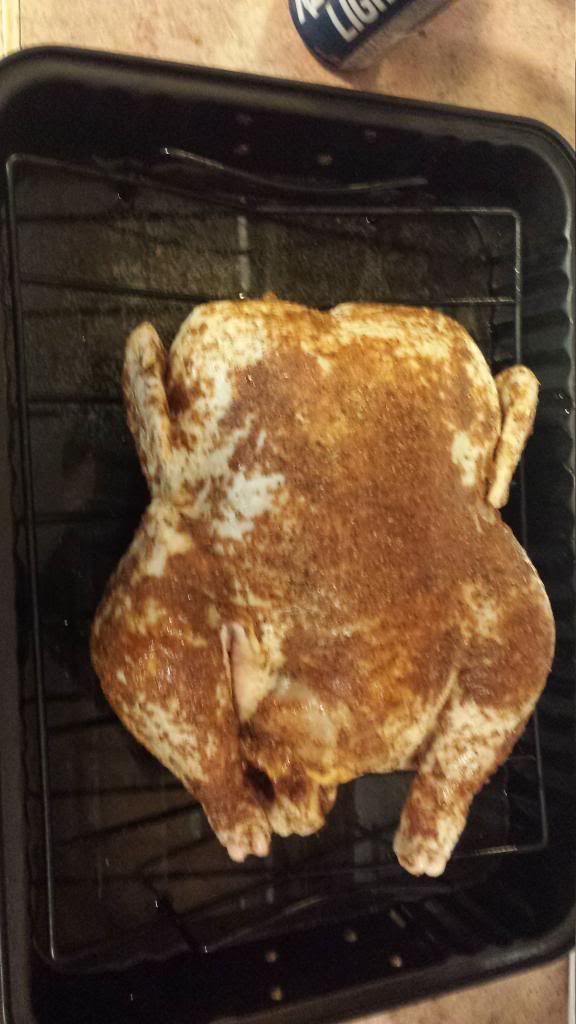 On the grill.
Now for the inside stuff. Take your favorite crockpot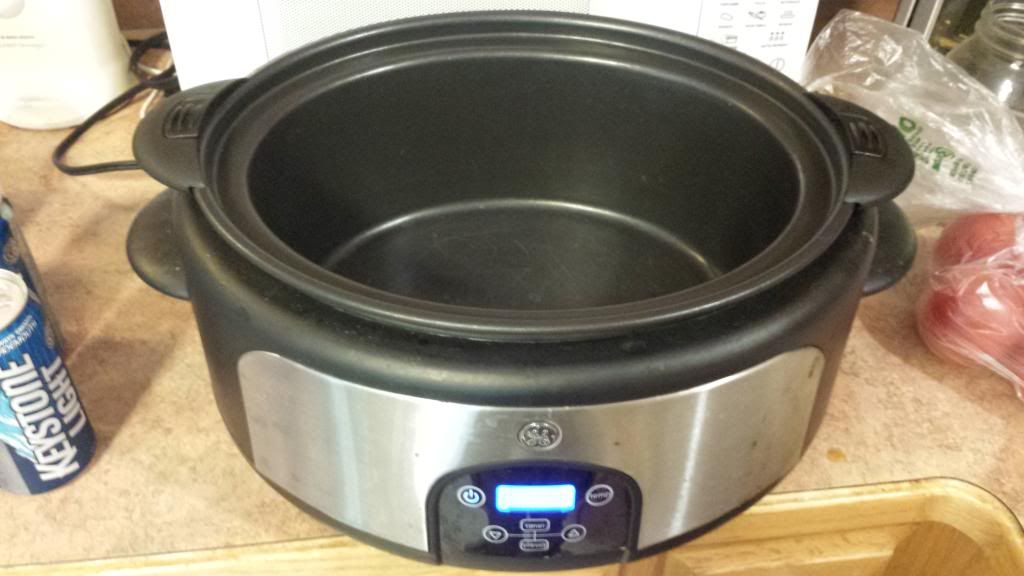 and fill it with 2 cans of chicken broth, add water as needed to cover all ingredients. Spice as you like, I used garlic powder, onion powder, ground sage, Italian seasoning, paprika, and ground pepper. But it's up to you, add what you think tastes good.
Add carrots, onion, celery.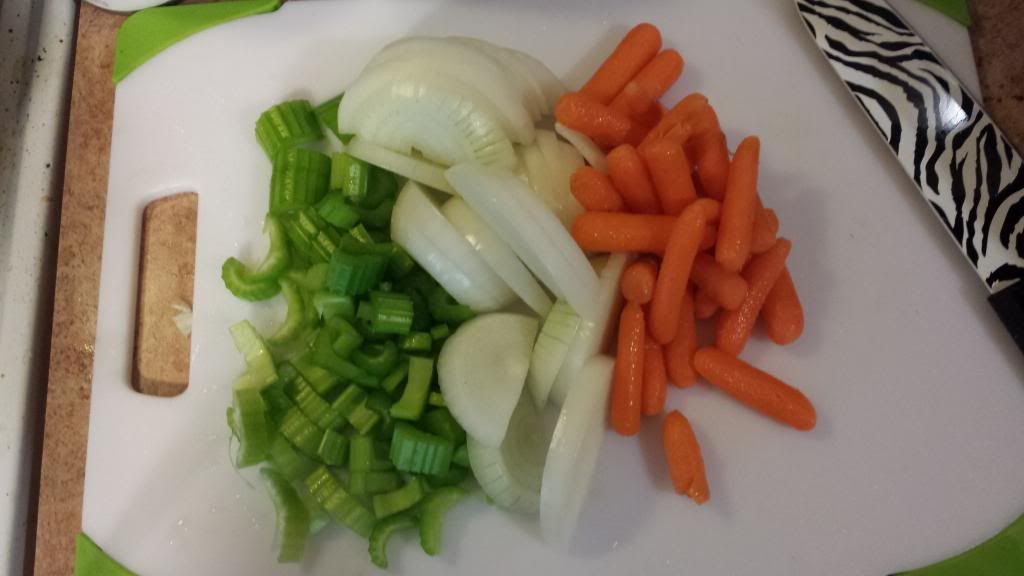 Baddaboom.
Now potatoes and noodles. The German in me also can't leave out cabbage.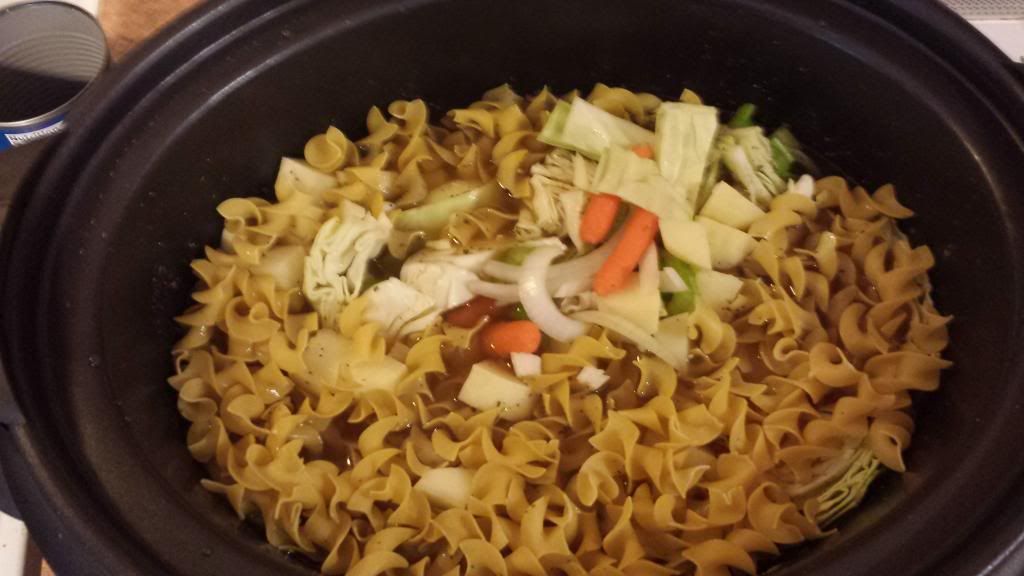 Chicken is currently smoking and crock pot is running. I'll update with a bowl when I get done.