Discussion Starter
·
#1
·
So i know some of you have inquired about my rims, well when I was on a trip with my family my dad chimed in about me getting a car that was just traded it. It is a burgundy 2005 scion tc, with 20,000 miles on the 5 speed. The best part is, i should be able to get it for about 12,000 but that means payments and selling my car.
So I thought I would see what was out there in terms of the market and see what I could get.
Mods
bronze painted hx rims (brand new tires)
H&R springs
Ebay intake and header (header has been on for about three-four months now)
2.25" piping to a jdmcarboy twinloop muffler
Mugen V2 front Lip
DIY "CTR" style headlights with smoked amber corners, and true jdm sidemarkers
Brand new kendwood head unit, ipod ready (with connector) been used for less than a month
Blaunkput comps all around
Will include
stock exhaust mani
2 10" bazooka woofers (no box)
1 bazooka amp (all three came in a package deal)
OEM head unit just in case you got that option center console
just hit the 100,000 mile marker and got a tune up two weeks ago...
onto a few pics... (oldest to newest)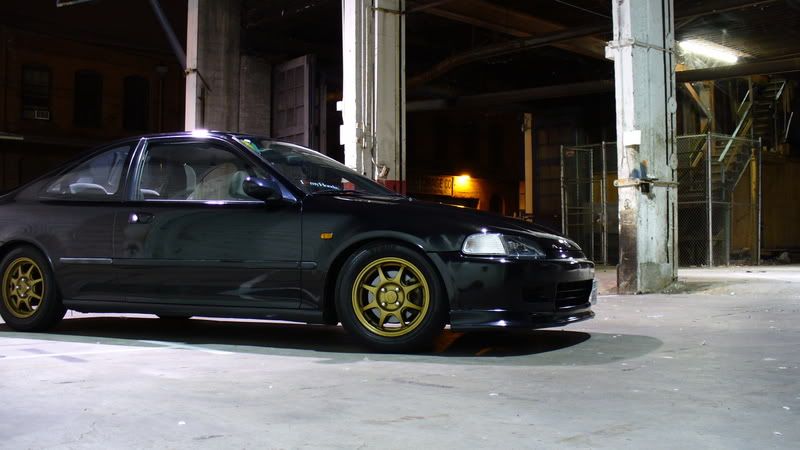 (a lil dirty and wet for the final)
Think it would be possible to get 4-4.5k?