Discussion Starter
·
#1
·
During my built engine swap I decided to take apart the transmission to replace the ISB and CSB. I was able to get them replaced alright but it wasn't until the transmission was in my car two weeks ago that I realized that I was locked out of every gear.
So I pulled the transmission out and swapped in my parts car's A000 transmission. Aside from the long gears, there is horrid bearing noises, so loud that sometimes it downs out my exhaust.
Therefore, I decided to have another go at my
s40 B000 EX transmission
.
I realized that I messed up the whole interlock guide bolt deal. I grinded the crushed lip back so that the guide slot would be flush: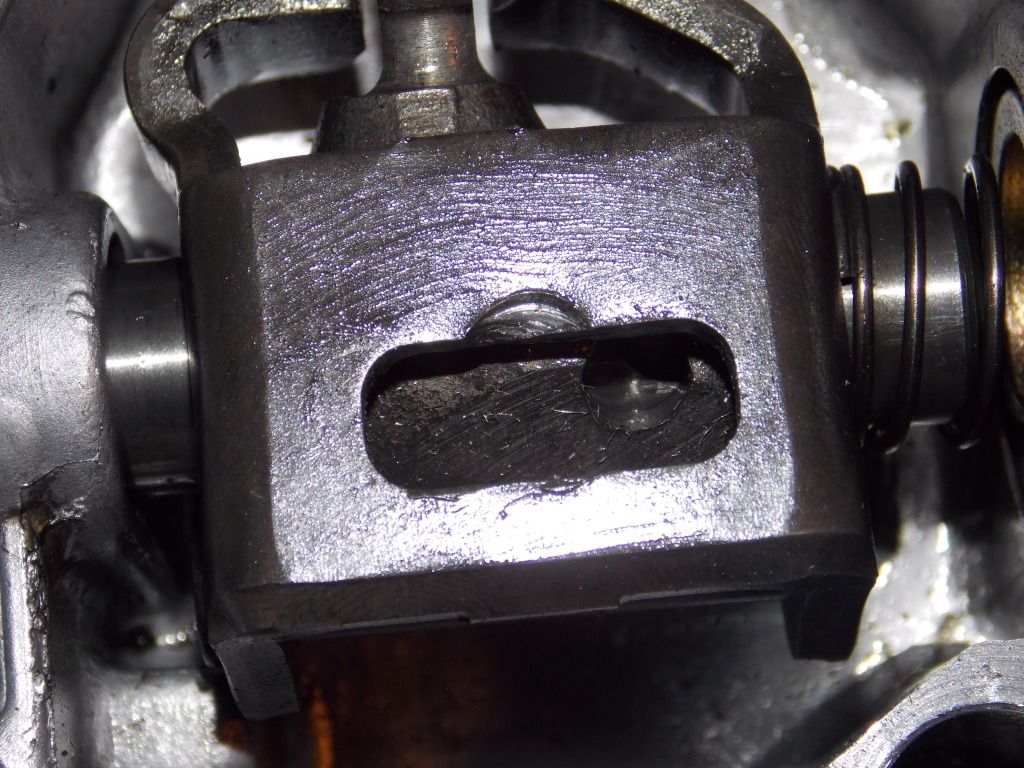 This enabled me to benchshift but I still couldn't get into (I think) 3rd and 4th gear. Whatever this synchro/hub is for, the one at the top: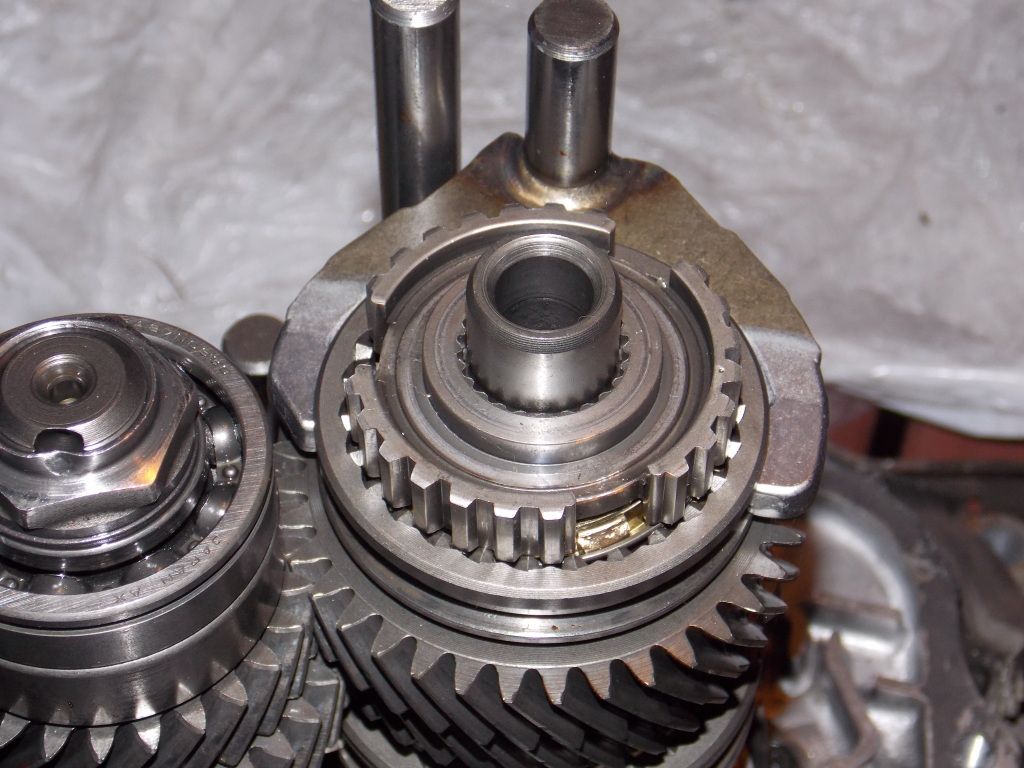 Upon disassembly, I find this:
And:
Sensitive content, not recommended for those under 18
Show Content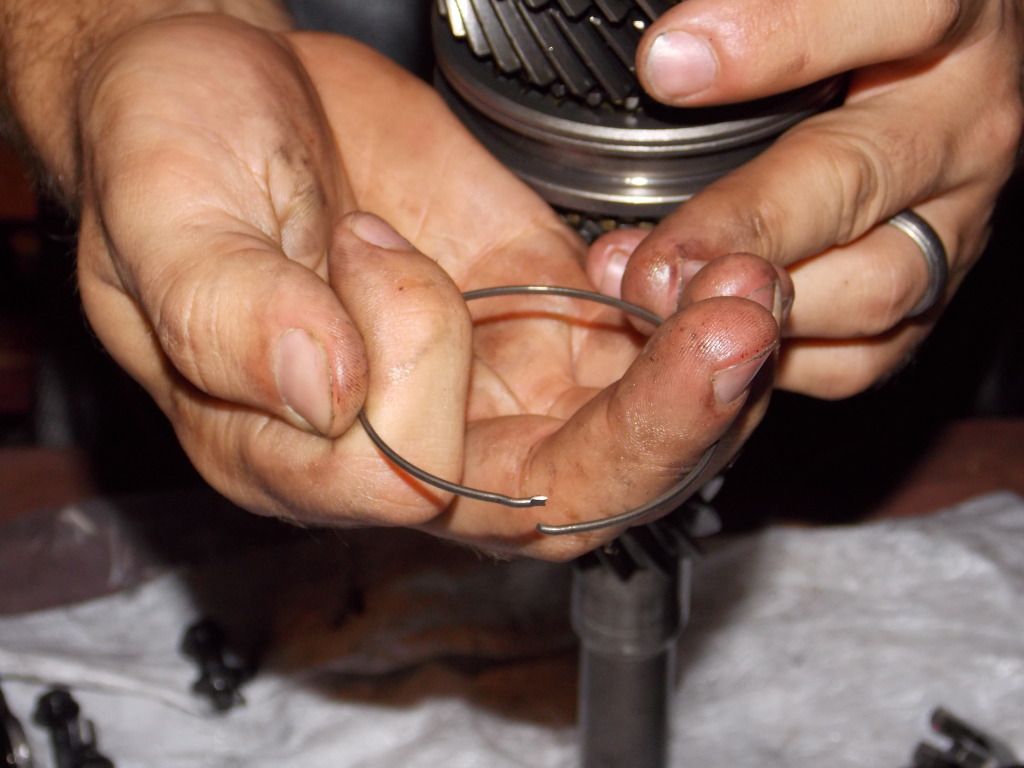 I do remember these things coming apart the first time I worked on the transmission. I deduce that I put them back together incorrectly i.e. the hub slider (name?) not lined up correctly with the hub.
Here they are put together correctly: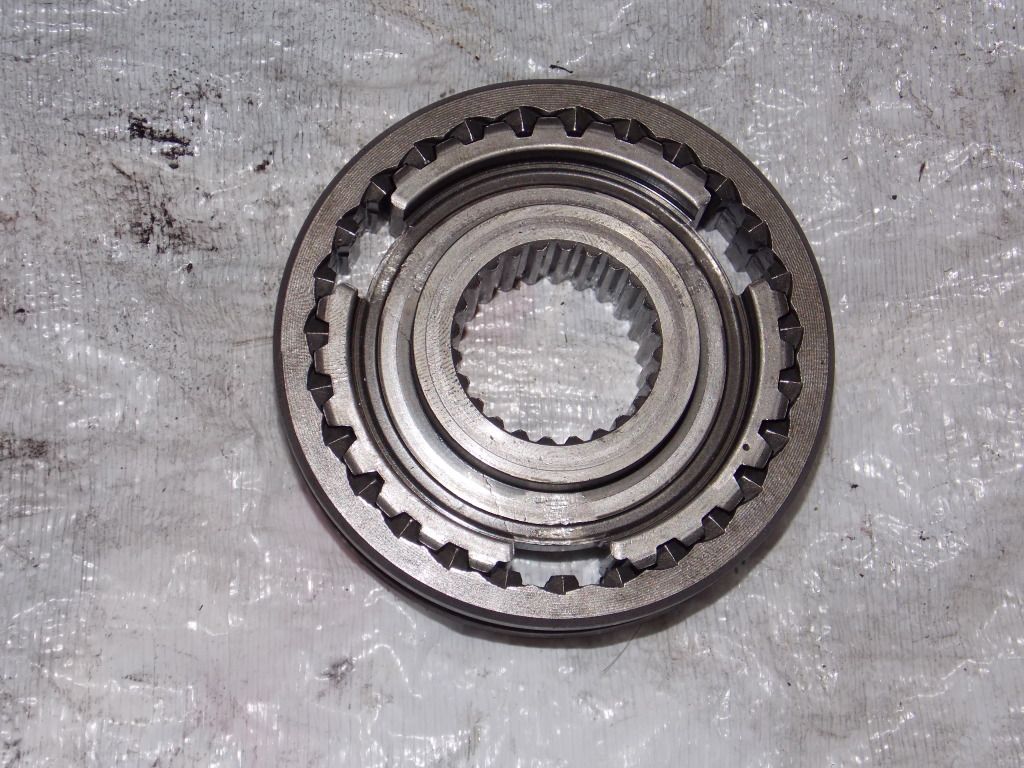 And the hub slider closeup if you need to check it out too: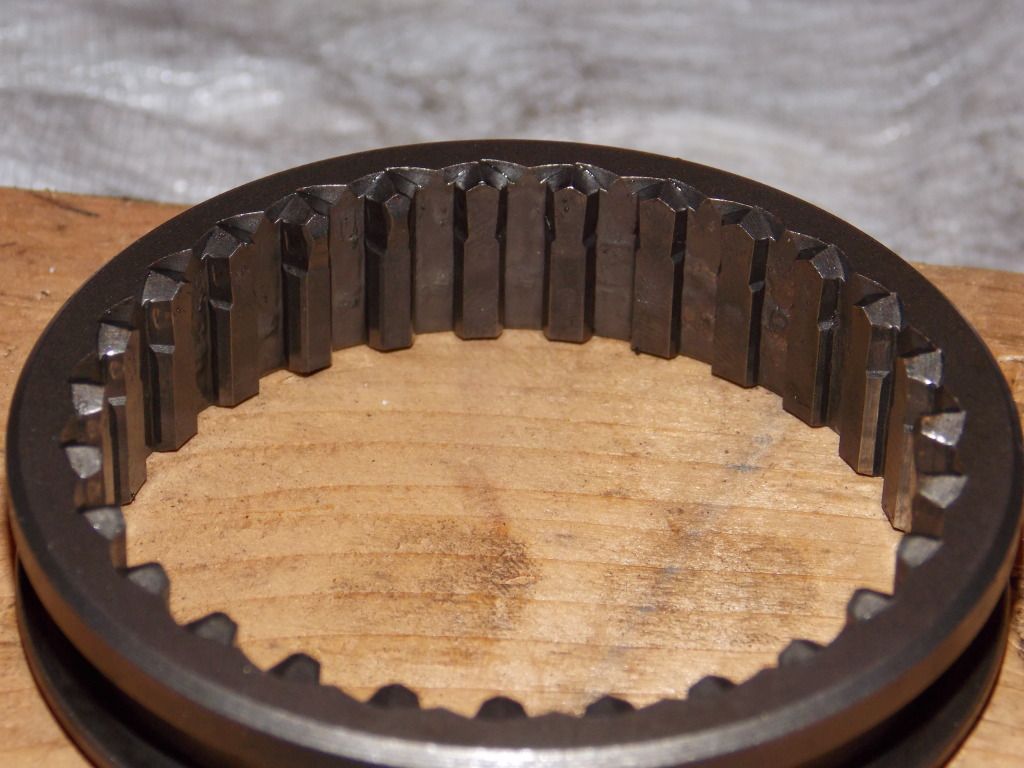 And the hub: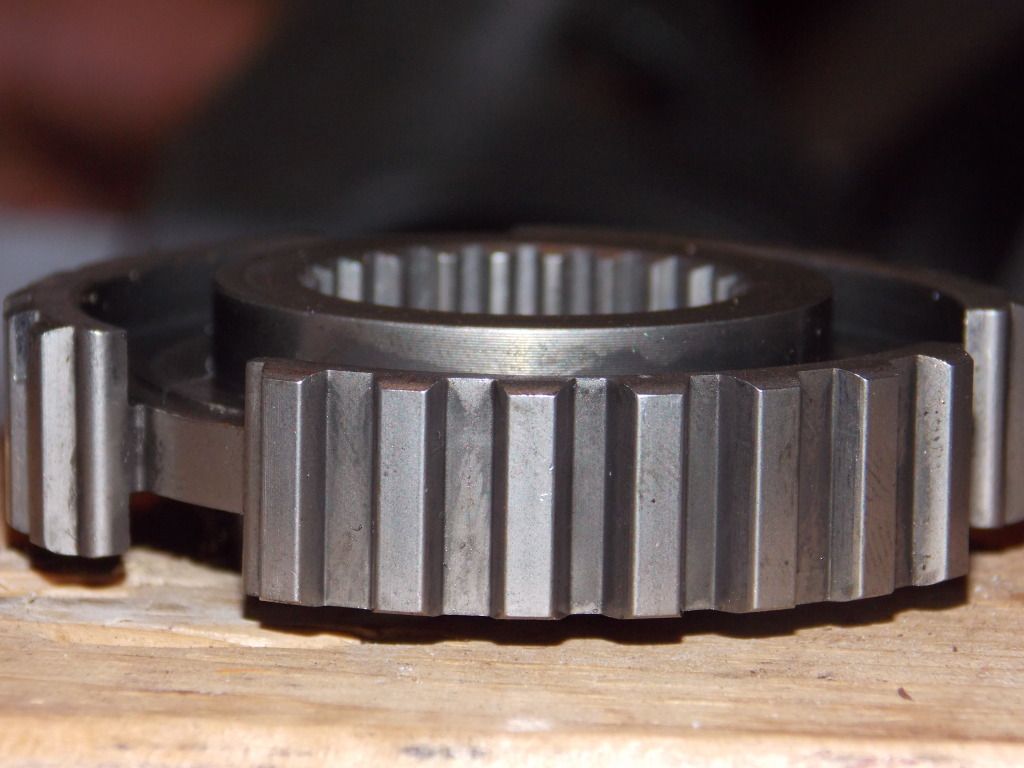 Any help will be greatly appreciated! I can take more pictures if they are needed.