Discussion Starter
•
#1
•
So, my friend rustbucketrex has had his 1990 DX for as long as I've known him (since 07) and has put nearly 200K miles on it in that time as his commuter, going from the stock DPFI to MPFI, then D15B, then adding a JRSC nearly 100K miles ago, a Quaife LSD, then another D15B after his son over-revved it and the first one lost compression. Add to this all the creature comforts like AC, cruise control, ZC backseat, smooth yet firm suspension, etc...Basically he built the best daily driver CRX one could ask for IMHO.
About a month ago someone rear-ended him while he was stopped on the interstate on the way to work...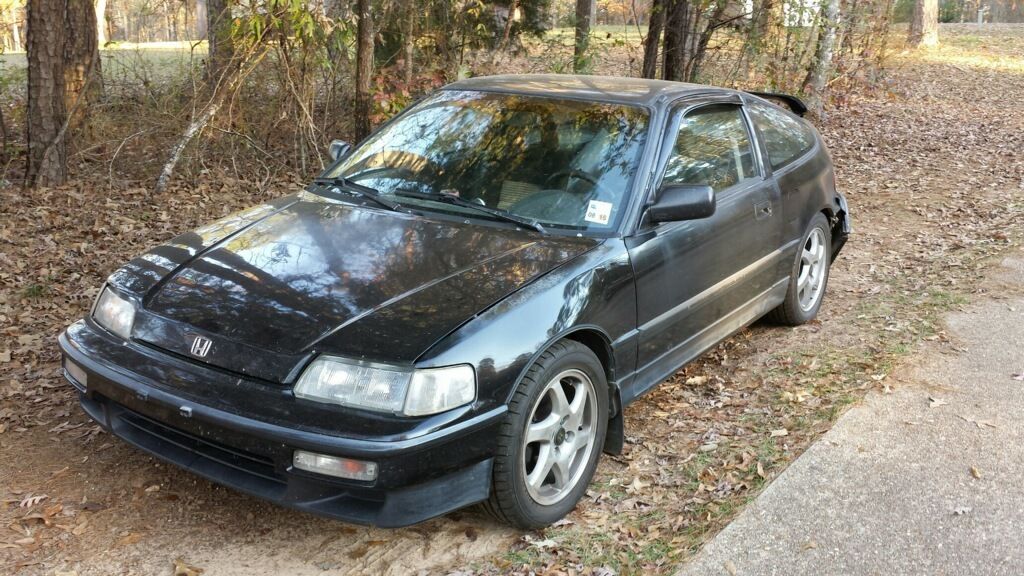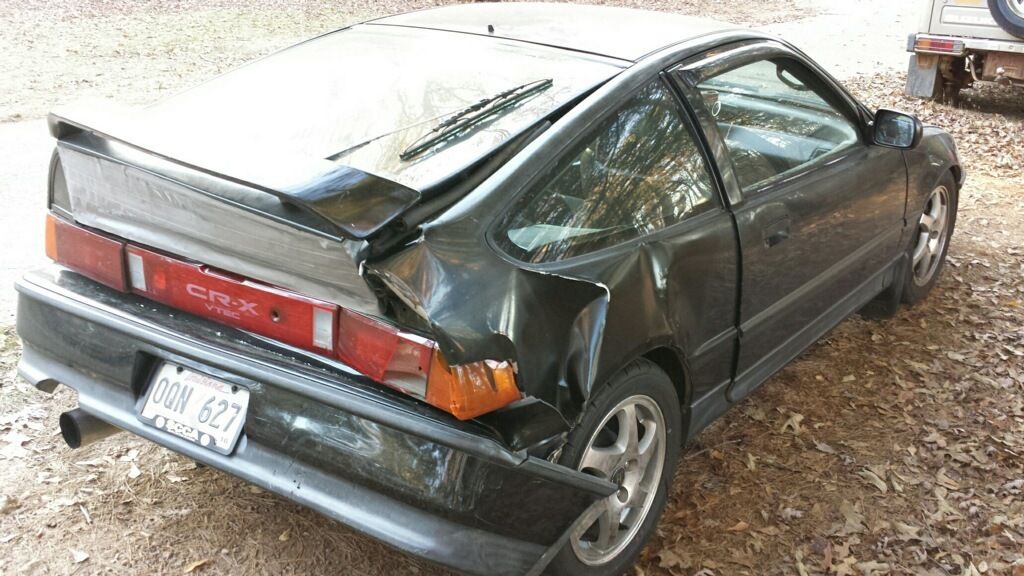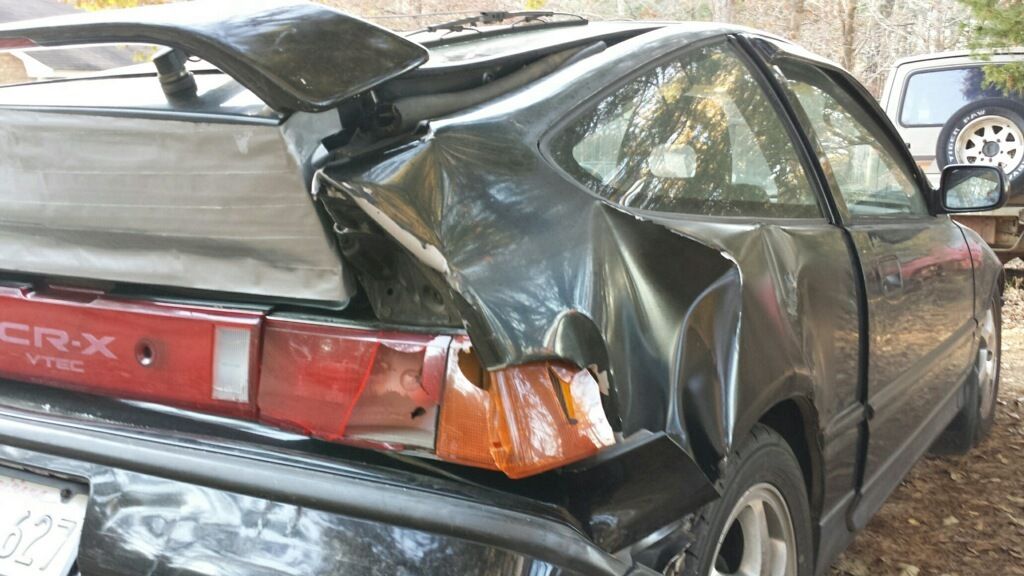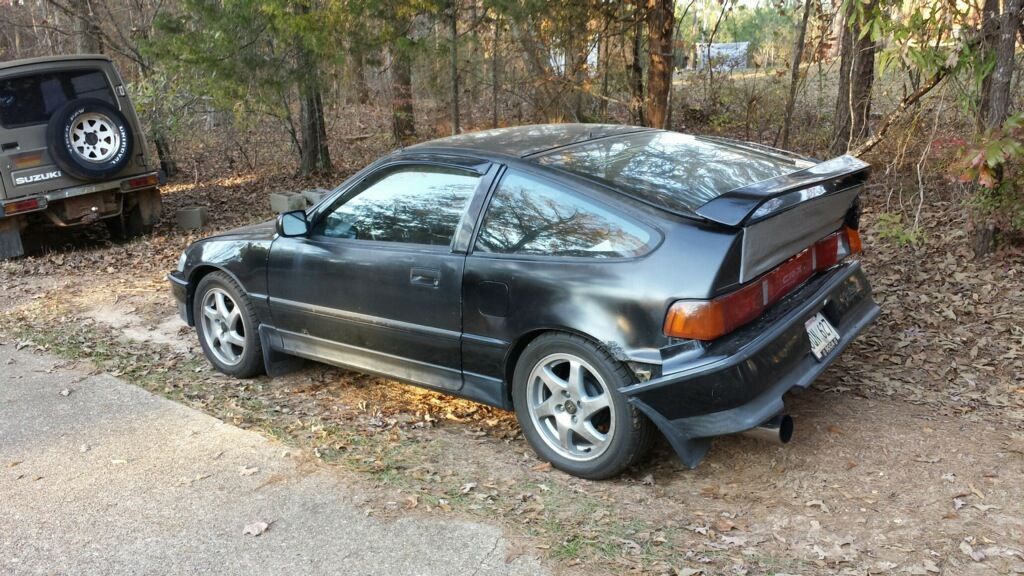 Luckily he was ok but it totalled the car. It got his European center garnish and Japanese tails. I think his SiR spoiler is usable though. It may've also bent his rear ST sway bar.
A lady randomly stopped me at Wal Mart one night to tell me she had a CRX for sale before all this happened (I was in my car for once, and not the CRV). I saved her number, and got a few pics of it a few weeks later. Well, Steve (rustbucketrex) and I went to look at this car a few weeks ago, and it turns out it is an 89 DX with only 121K miles on it with two notable dings (one on the tip of the fender and a small one above the passenger door), but is just nasty from sitting for months. Yesterday we loaded it up and brought it home for $525...and a few hours driving through south Arkansas and getting lost!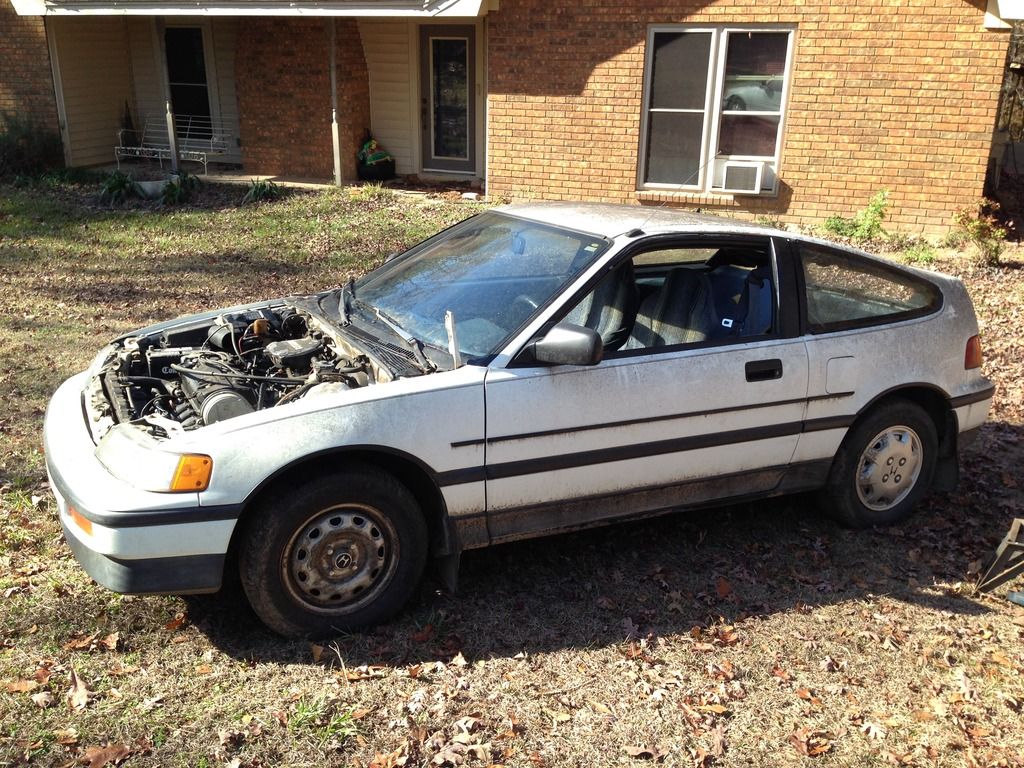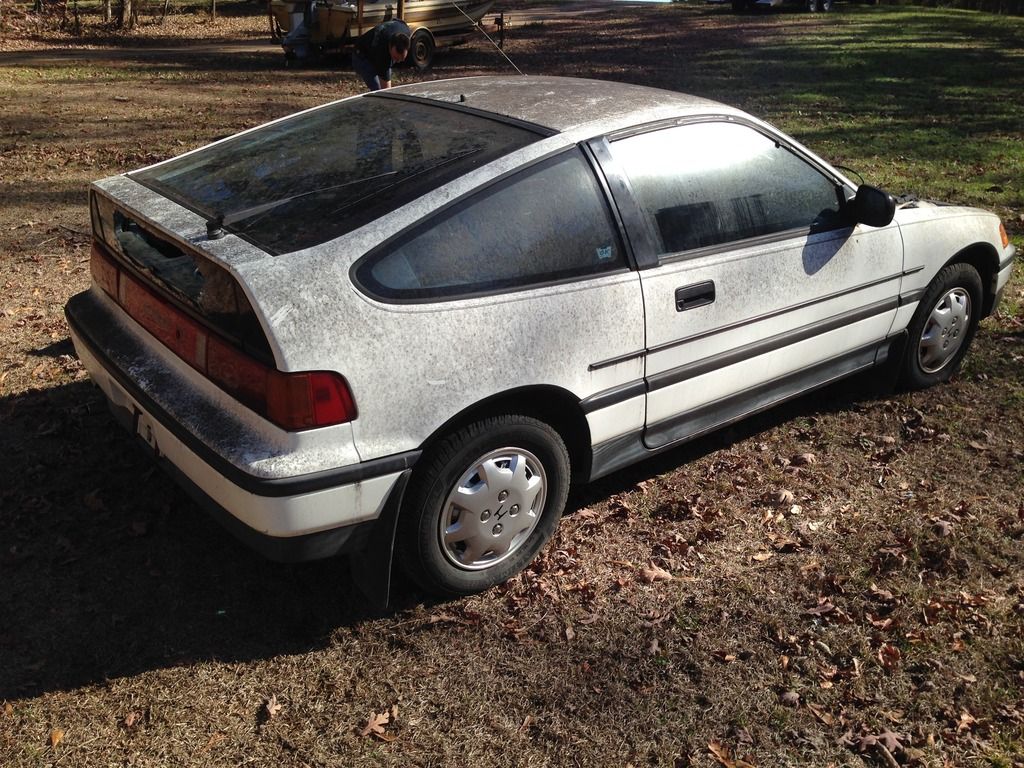 I think his plan is to have the JRSC rebuilt in the down time, fix some bushings that are blown while swapping to DA discs all the way around, adding his Kamikaze header (assuming it will clear the condenser fan) and I'm giving him my old VRS 2.5" exhaust to open up flow. Hopefully we can add his water/meth kit as well.
I'll keep this updated, or let him upload some pics if he can figure it out