Discussion Starter
·
#1
·
So this is the start of my Round 2 at tubroing. This will be a slow build, not in a rush and dont got a ton of cash.
For more information on my first setup click the link below
But a quick recap of it.
Edelbrock manifold, Nissan t25 turbo ran 9.5psi, custom 2.25inch downpipe, 2.25 cat back, RDX injectors, Tune on aem fic by me.
It ran good and didnt really have any problems.
Dont fully remember everything that happen. But i did have a boost spike and long story short burnt the exhaust valves on cylinder 2.
The motor had 230k miles on it and was slowing dieing. It was starting to burn oil alot.
Didnt have cash for a swap or rebuild at the time so pulled the turbo off and sold most of the kit, In hope of getting a running motor for the time.
Got a motor form craigslist and got burnt on it. (missing parts and rusted)
Used my reaming money to buy a y7 head and slap that on it.
That has gotten me around for the 6-8months i needed it to, was hell of a slow tho. I was burning about 1qt of oil ever week and half. rings where going down hill lol.
-----
Finally got some money and got me another motor, which i will be starting this build with.
Its a D16y4 which is basically a Australia D16y7 that uses the y8 manifold and it makes 120hp stock.
I swap in it around Feb 2014. had a few problems installing and removing the old one but its all good now.
This lil y4 runs good and better then when i first got my car with the stock y8 in it. (190xxx on the y8)
So all is good to me there and dont really miss vtec lol.
----
Now on to the Round 2.​
I will be using the d16y4 motor. Before the turbo goes on ill probably get another motor as a backup. (should of did this last time)
I dont plan on making much power just wanting something fun.
Setup will be as followed :
d16y4 motor stock all around
v2 Cast iron manifold (from ebay taco taco)
T3 turbo .42/.48 4 bolt with in a 5 bolt flange
EMUSA V-band wastegate 6psi (dump routed back in)
2.25 downpipe (matches my 2.25 ebay cat back)
Front mount Intercooler 2inch hot side. 2.5inch cold side
Godspeed 50mm RS blow off valve (from my old setup it always sounded nice to me)
410 rdx injectors I think ,I might hit up Hiprofile and get a set form him
AEM fic 30-1911 for tuning. (i used one last time and it work good)
Walbro 225 fuel pump (from last setup)
Catch can. ( Valve cover and black box to vented filter)
So now on to some pix of what i got started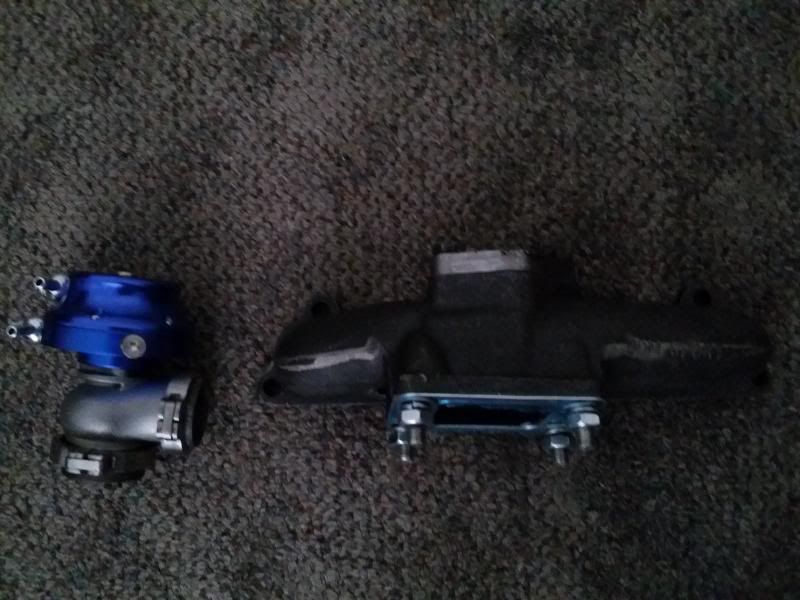 The manifold has a 2 bolt wg. So welded a flange to my v band flange to make an adapter.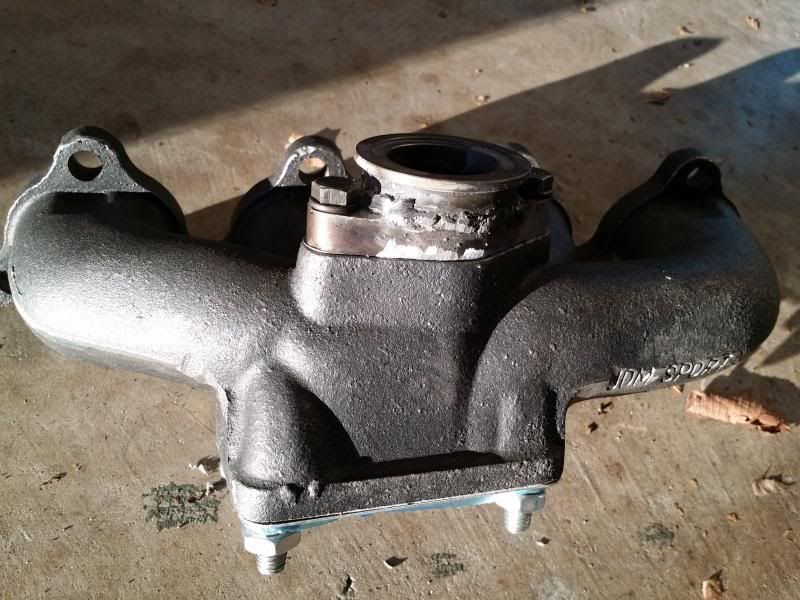 It works great. My wastegate does touch the hood just a bit once close.
Im debating if i should cut the webbing on the hood or mill the flange down.
Working on the dump tube for the wg. I like it being v band because i can rotate it about if needed.
This is my test block (motor i got burnt on)
First i had to mod the block so the turbo would fit.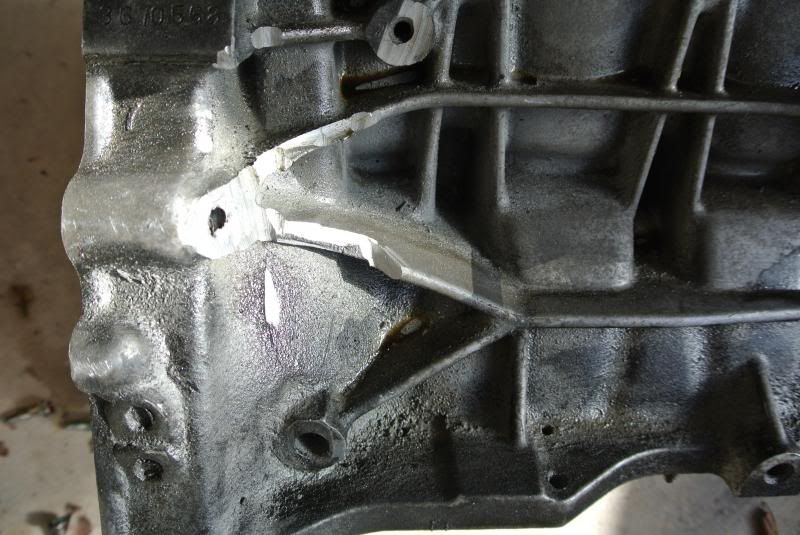 Manifold and wastegate mounted to block.
More notching is needed but this turbo is my friends turbonatic t3. Its bigger then the one i will be buying so i didnt bother notching any more since it does enough to mocking up and get an idea.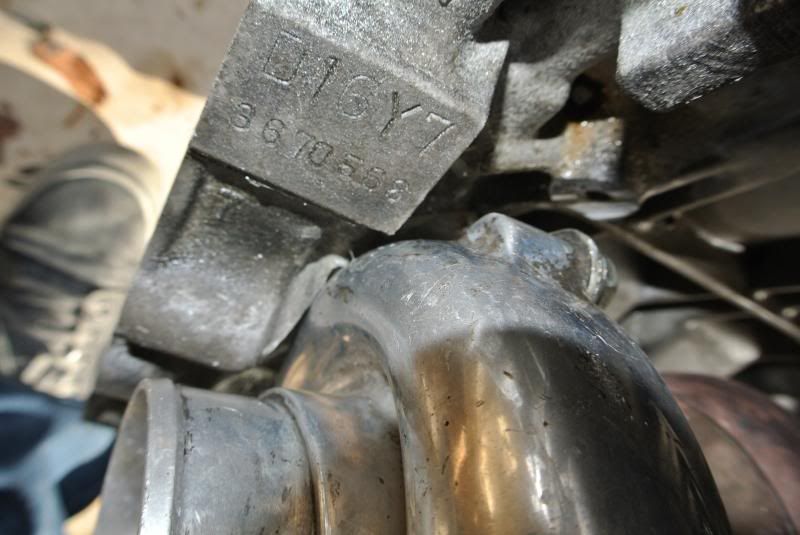 Over all space for ac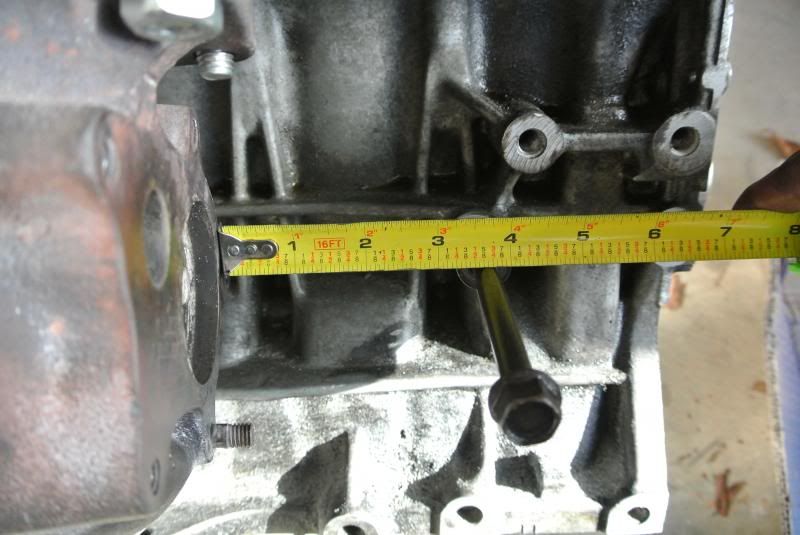 That bolt is for the ac/tq mount. The compressor back is really about half an inch pass that. So i got extra room to play with.