ok guys i need to sell the two sets of injectors i got laying around the house, so i can afford a turbo manifold.
i have a set of RC440s ordered from jackson racing for the 9psi kit for a EP3. these have less than 1000 miles on them, as my buddy was not impressed with his JRSC on 9psi, so he pulled it and traded the car for a S2k.
SOLD
i also have a set of RC550s that came on my B20vtec when i picked it up. i traded the b20vtec off yesterday and kept the injectors. injectors all worked fine. i was told the turbo kit had 8000 miles on it, so i assume these are the same.
SOLD to hellhatch
I traded the b20vtec off for a 1998 yamaha 350 warrior. 4-stroke, electric start, reverse. black/yellow. this thing is one of the cleanest best running 1998 4 wheeler i have seen in a while. its been garage kept and an old man had it up till last year. the guy before me got it, put a DG pipe on it and used it to travel down to his garage. hadnt rode it in a couple months when i got there. it cranked up before it turned over twice. it will come with a stock exhaust and possibly an HMF tip, if i win it.
2000 OBO negotiable.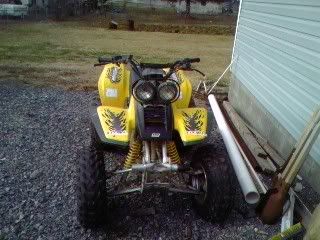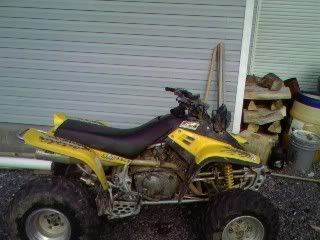 my store
http://www.hondaworkshop.com/lsturbohatch10
willing to take trades.
stuff i need(all for a d16z6)
aftermarket rods for a d16z6
ARP headstuds
700cc injectors or bigger
cam gear
aftermarket cam
OBX lsd
clutch capable of 350wtq
aftermarket intake manifold.
aftermarket valvetrain
turbo manifold.
will consider any turbo and nitrous parts!