After several debates about making a build which would be kept privately other than the few close friends that had a sneak peak, I thought I would share this to you guys on here. Mainly had this build thread on a local forum but D-series.org is a great website with brilliant people.
This is a 1995 Honda Civic Del Sol Si. Reason for the title Project Tristan(c), which was chosen by the wife, is named after our future son. The build started since this past Christmas or so the these first few pictures are not the most recent, there's too many pictures to upload.
Many thanks to:
My wife for letting this happen
My brothers and family
My Brother in Law for all the paint work
Bisimoto Engineering
Stewart (JDM Stu_Rat)
Herbert and Kevin (Kevin Xiong)
Tang (Pls2202)
Noah (Yaknowit11)
Adam (Revn9k)
Austin (TwentyOne)
Greg (88hybrid)
Deal_Slow
Allin Fabrication
Oskarverac
Advance Auto Parts in Conover
Napa in Conover
Auto Zone in Newton
energysuspensionparts.com
People off honda-tech.com and nwp4life.com
ThomasBridges
carolinahondas.com
Dan (blk92_d16)
d-series.org
honda-tech.com
Alfa
aplus auto salvage in Maiden
..list will be updated as the build progresses..
for all the parts and help that I purchased from.
All positive and negative comments/opinions are accepted.
This is the start of the build which started early 2011. I am currently a college student attending UNCC which restricts me on working on my project so updates will be slow once all pictures are posted from my other thread.
Onto the pictures:
Every receipt, information, and diagram used is kept together nicely: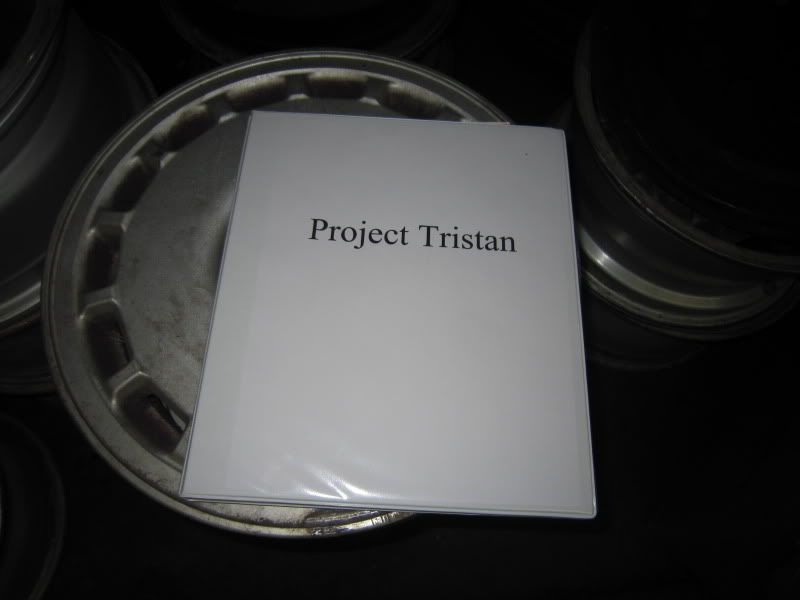 The car: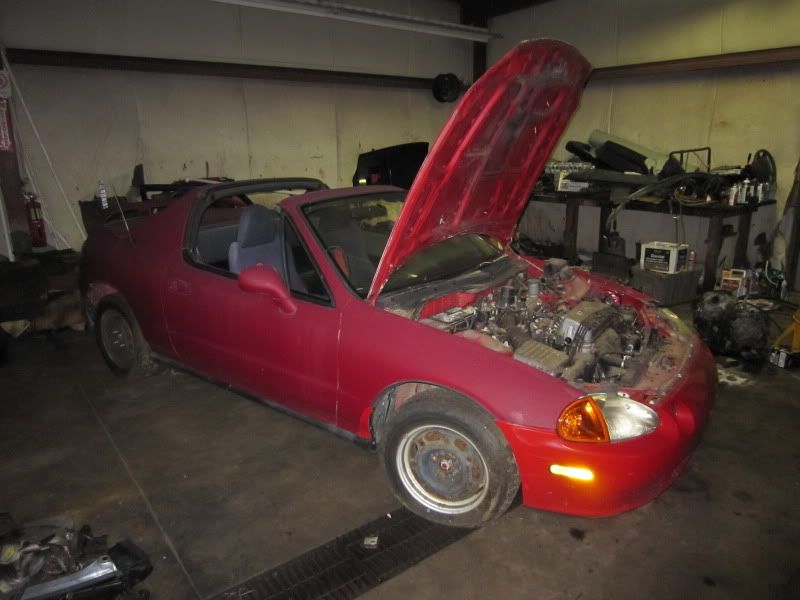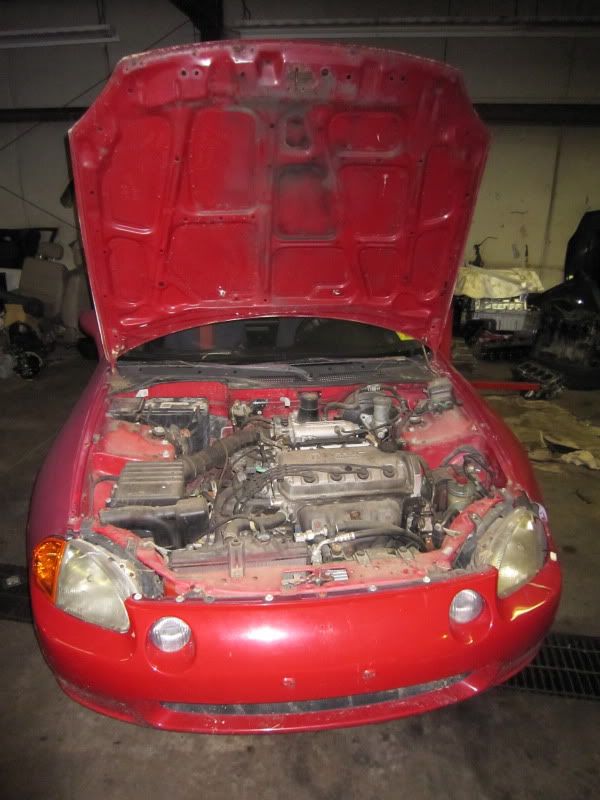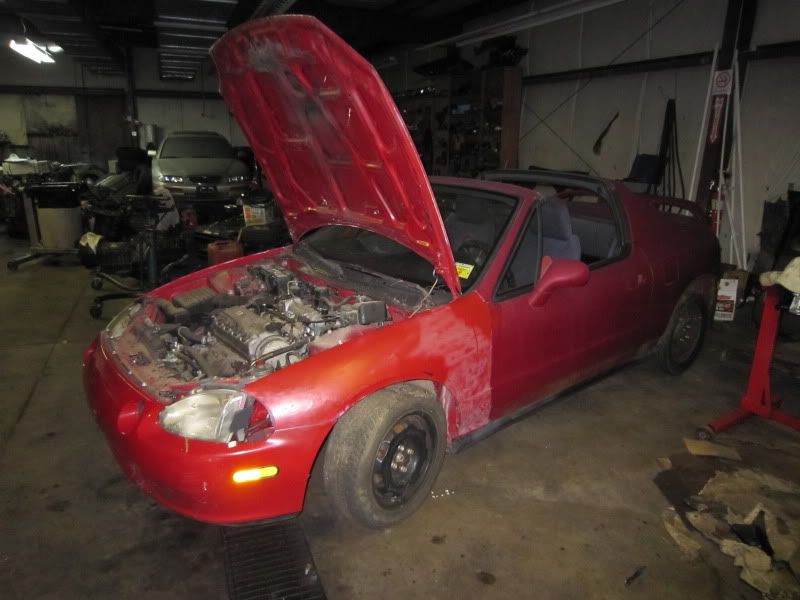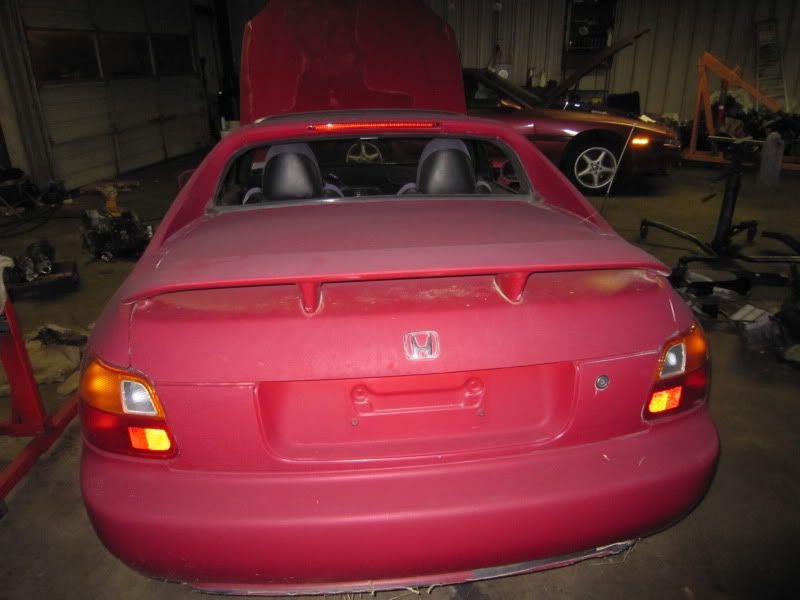 And yes this is an auto which is being converted to manual.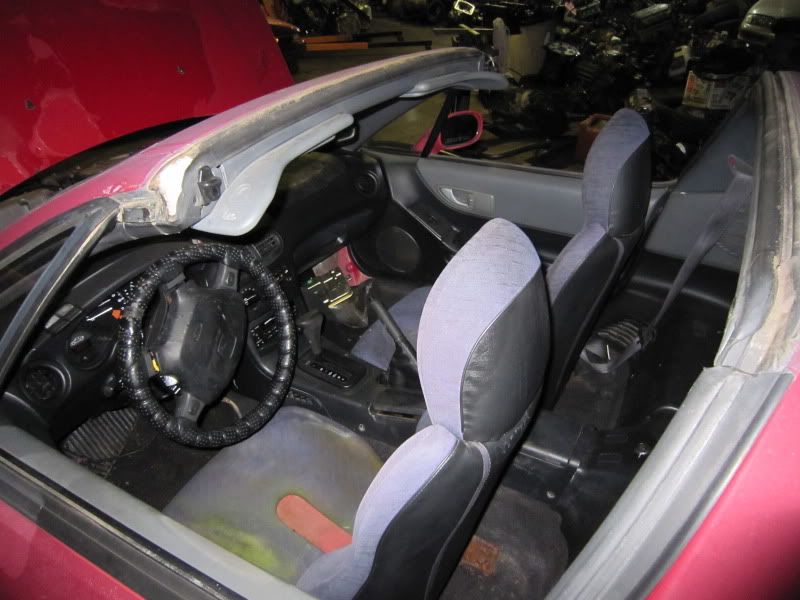 Pulling out the engine along with transmission: