i havent been on here in a while due to personal reasons.....
anyways, here it is. this is gonna be a shortish build on a D15B7 to try and break 350whp and still have it be daily driven kinda. About 2 months ago i started acquiring some good stuff. first thing i found was what i been looking for for years, a clean EG sedan shell at a steal for $200 its a 93 civic ex 4dr shell was partially converted to manual but half assed as it still had the auto brake/gas pedal setup with clutch pedal installed ( wtf? who does that? ). anyways it was a clean rolling EG 4dr shell for $200 so i jumped on it. before i picked up the shell, i snagged a pretty much complete 93 5spd civic LX 4dr for $450 shell was rotted out but had everything i wanted for new shell. a friend of mine has been sitting on a 99 civic ex that had a complete running turbo setup in it at his junkyard. so i went to look at it not expecting much, i convinced him to sell me everything for the turbo setup for $620. this is the best part setup as follows
its a well put together ebay 50 trim setup
tial 38mm external wastegate with a straight dump under radiator and 10psi spring
cast manifold with the centered wastegate
mint ebay 50 trim no shaft play
ebay piping with knock off b.o.v
huge fmic deff not ebay
3" straight pipe turbo back ( very clean bends no pie cutting crap. its nice )
aftermarket aluminum radiator
complete y8 intake mani with injectors and everything
dsm blue top 450cc injectors with inline resistor already setup so i had him clip way back on the harness
boost gauge and innovate wideband in a pillar pod
chipped p06 (with jumper harness obd2-obd1 i got him to throw in so i could sell the jumper harness lol)
ss oil feed line with oil "T" fitiing and return with bolt on pan flange
probably a few other misc things im forgetting all for $620. not too shabby
same friend gave me a free super 60 he had kicking around. so i started doing work. stripped the parts car of everything i knew i needed then stripped the panels, doors, hood that were in kinda rough shape off the new shell and replaced with the ones from the parts car. at this point was about to snap a pic of the new shell stripped and i noticed it had brand new skunk2 coil overs on new oem struts the whole way around. score!!!! the more i did the more i realized why i got the shell for $200 lol. it was a hacked wiring nightmare, luckily i have the parts car so im not out any money on that end just hours and hours of wiring. this is just the first setup to bomb around in while i build a motor on the side and then step it up with the super 60 and bigger injectors on the built motor. im running a comp clutch stage 4 kit i bought a few years ago that was in my hatch. all that needs to be done at this point is waiting on my 225/50/15's (hope they help traction), 3" highflow cat, 3" in/out super 44 when they get here ill install and then have it tuned for the B7 its running off the y8 tune @10psi runs rich but still feels like its putting down decent power with the 185 that are on it traction is a major issue. im hoping with this setup and a good tune to be at around 175-200whp it'll be street tuned and then cleaned the tune up on the dyno will post vids when its dyno'd. as of right now with everything ive got into it im at about 2k and alot of work but its totally worth it.
heres where im at now. photo buckets pissing me off and im not dealing with it to upload 50 pics lol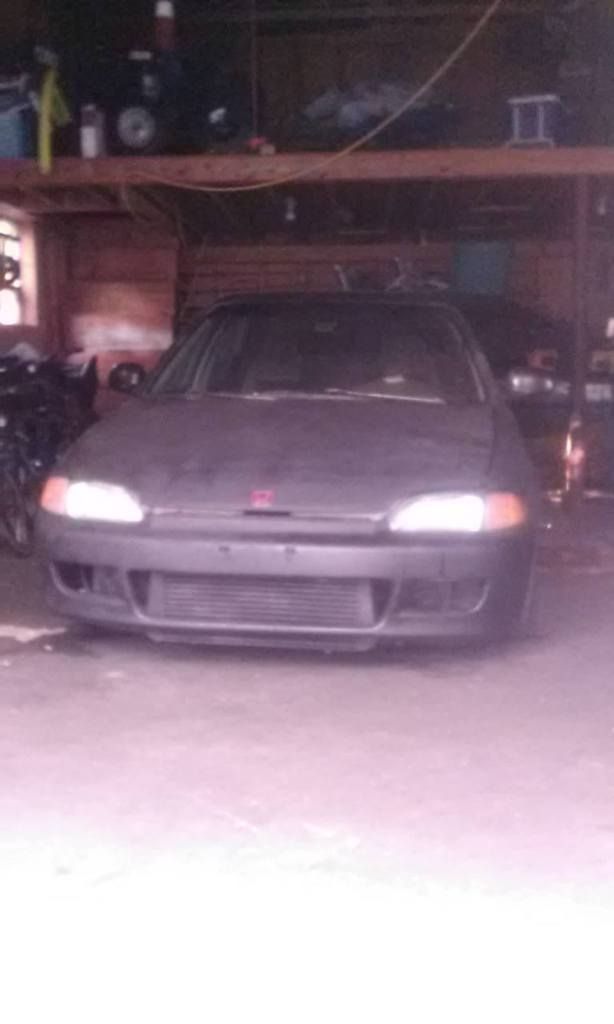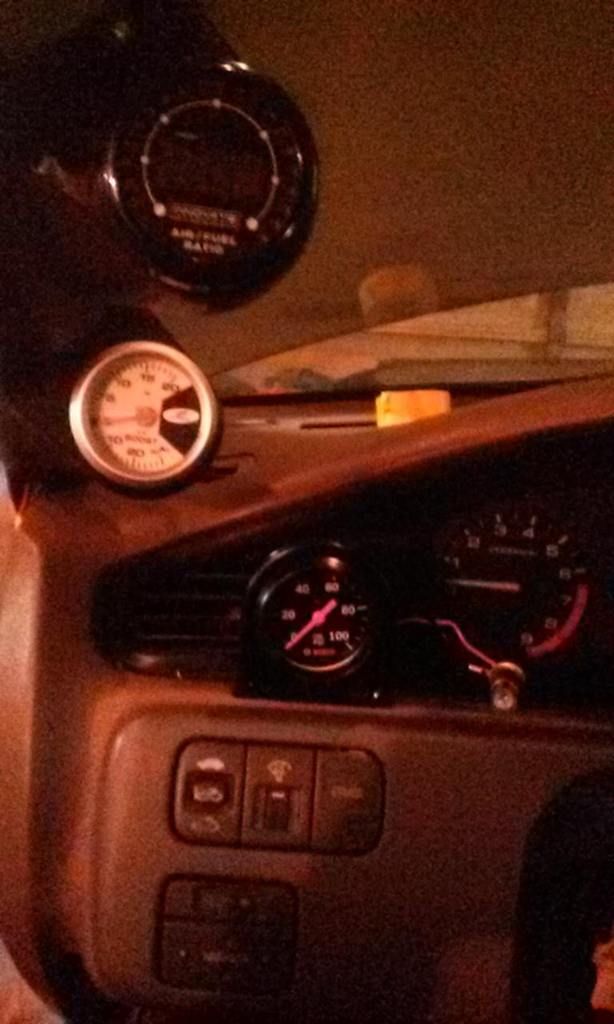 this fmic is huge 3" in/out and 13x28x3