Discussion Starter
•
#1
•
Hey everyone,
Let me tell you a little bit about myself, my name is Jordan. I live in Calgary, Alberta. I am 18 and living with my mom (cheaper on rent and food and she has a garage). I plan to go to school to become an engineer or mechanic.
Enough about me, this is my 3rd car but first Honda. I recently bought a 1988 DX hatch that had a 1994 d16zc dohc swap done to it. The car is not running so I picked it up for a steal, the guy I bought it from admitted to not being mechanically inclined. The body was clean and the extras on the car made it too good to pass up.
And the fun begins: With my experience in Hondas being next to nothing I started surfing the forums and local classifieds. I learned lots about the zc and also other d series (affordable fun) options that were out there. Not knowing Hondas I jumped on the first opportunity to get a vtec that presented itself. I found a guy that had his car written off in a rear-ender. He was selling a D15B vtec with tranny (still not sure which), harness, axles, and proper JDM ecu.
I plan to tear down the D15B and build it slowly from the ground up. I admit I am a perfectionist and am willing to take my time to do something right. But before I can invest time and money building up the VTEC I need to get the ZC running.
Here's the progress I have made on the VTEC, just basic preperation to get it on the stand. I need room to bring the car home.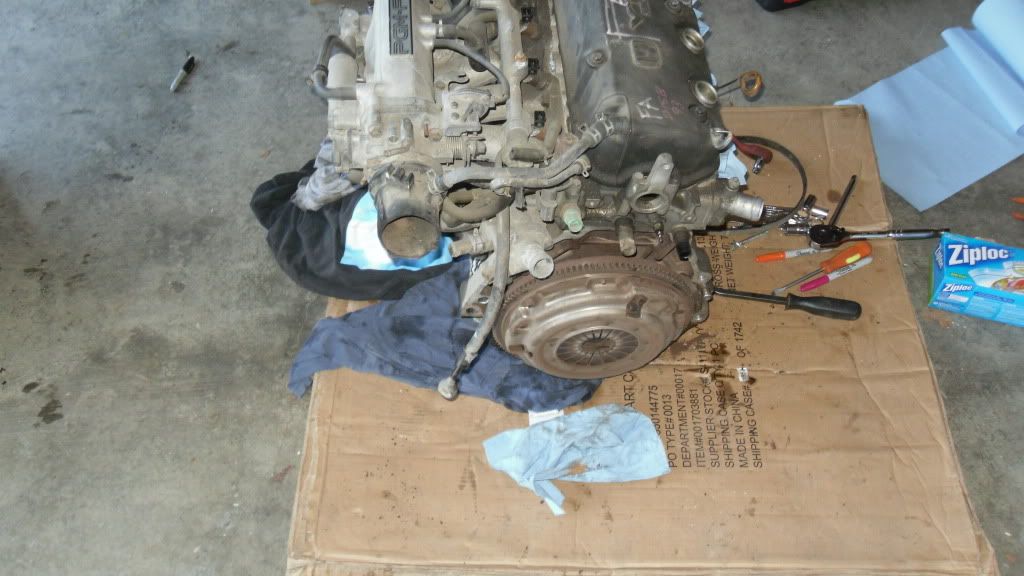 If anyone can tell me how to ID the tranny it would be great.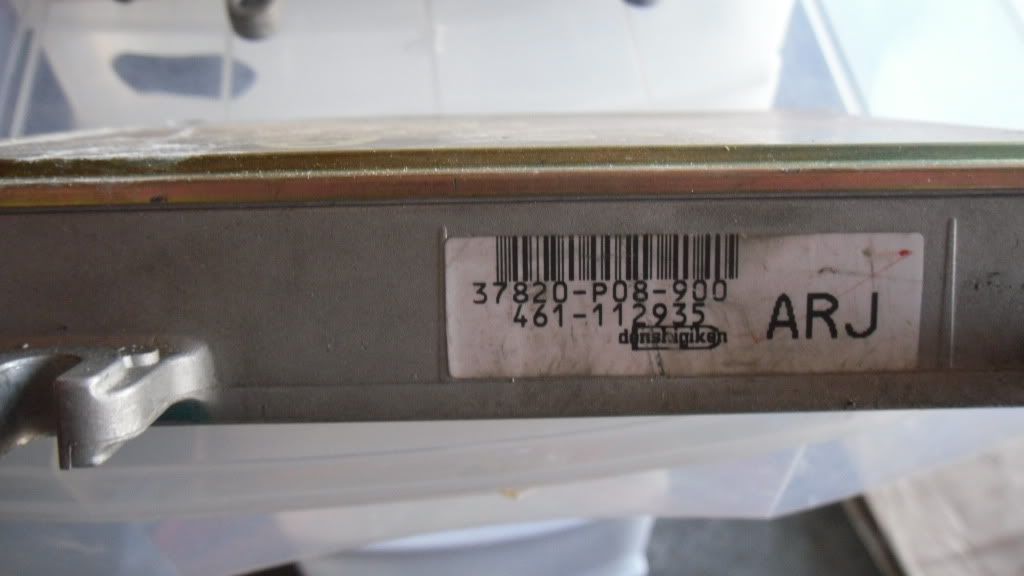 Is this the proper ECU?
And that's the car, more pictures to come once I "officially" own it.
Sorry if you don't like a text heavy thread but I like to be able to speak my mind and if that isn't up your alley then you don't have to read. If you like this kind of build thread feel free to let me know.
I am not sure how often I will update but I will as often as possible.