This was pretty good: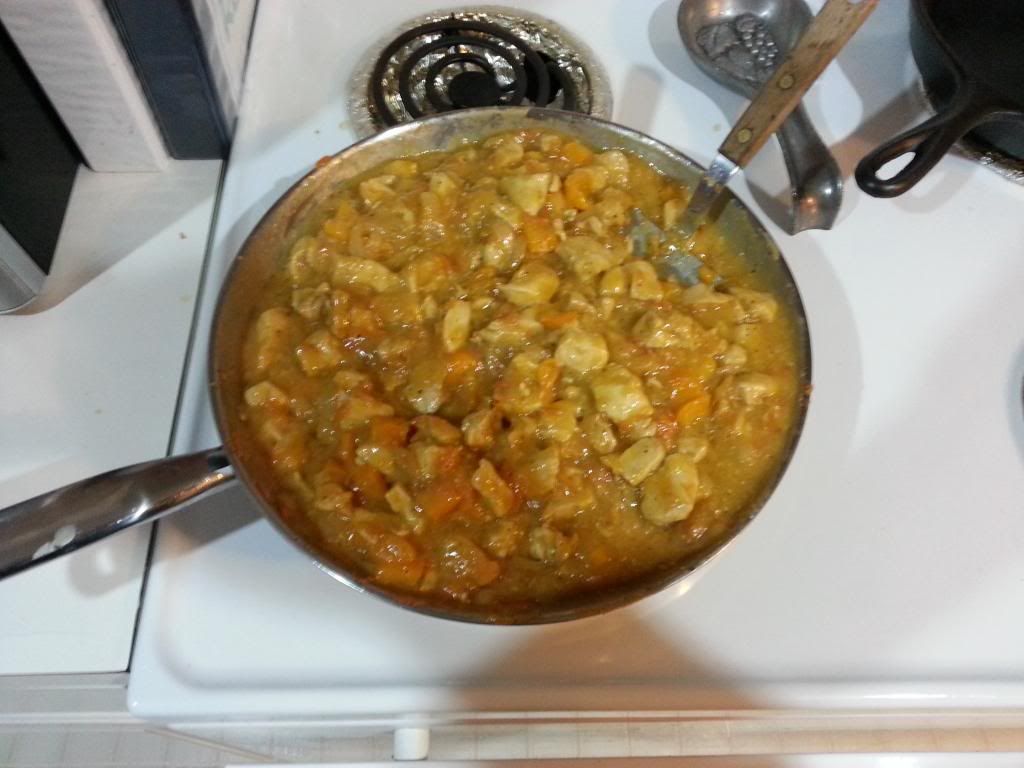 Just some orange chicken I made of the cuff. Mother in law came home and said "do something with that chicken, you are more inventive than me". So I dug around in her fridge, found some carrots, a large onion, and an orange bell pepper and some of those little clementine oranges and decided on orange chicken.
Some coconut oil and sesame oil in a LARGE skillet, chopped up the onion and a couple cloves of garlic, started cutting up the 6 chicken breasts while that was cooking and tossed them in as I cut them. Grated up a couple carrots and sliced up the orange bell pepper and tossed them in, then I peeled and blended up 7 of the clementine oranges with some corn starch and mixed it in real well.
After that I added about a teaspoon of ground ginger, a teaspoon of red pepper flakes, some ground red pepper, a little salt and a little sugar.
Came out pretty excellent, usually my mother in law eats like a bird but she actually went back for a second bowl of this.