Discussion Starter
·
#1
·
i got a d16z6 block for cheap that needed rebuilding. as i am taking the engine machining class in college, i want to take full advantage of it and plus my instructor is a old hot rodder which is a big help.
i have done alot of research in this website and learned so much but still have stuff for you guys to clarify for me along the way.
setup i want to do
-d16z6
-a6 IM (ease of installation plus my longblock didnt come with the z6 IM)
-pm6 pistons std size.
-.020 decked block
-.005 or .010 milled head (still undecided)
-FJ distributors gasket set (HG .030)
=10.75-10.89 CR which is perfect
-arp rod bolts
-polished crank
-semi ported head (intake side just enough to remove casting marks)
-would love the comp/zex 59300 cam (if i have enough money in the future)
-better valve springs/retainers so i can rev higher in the future (which brand do you guys recommend me? im on a extremely tight budget so function over form)
-ebay CAI with K&N filter
-DC header 4-2-1
-2" or 2.25" exhaust, test pipe, no resonator with stock crx muffler or a oem teg 90-93 muffler
-VX flywheel
-comp clutch stg2
-mated to a stock crx si tranny
my goal is just a DD with a little more kick that can hit 14's down the strip. since my ol d16a6 is getting pretty tired (220,000 miles)
so hows the build sounds to you guys? any imput would be greatly appreciated.
heres the Z6 block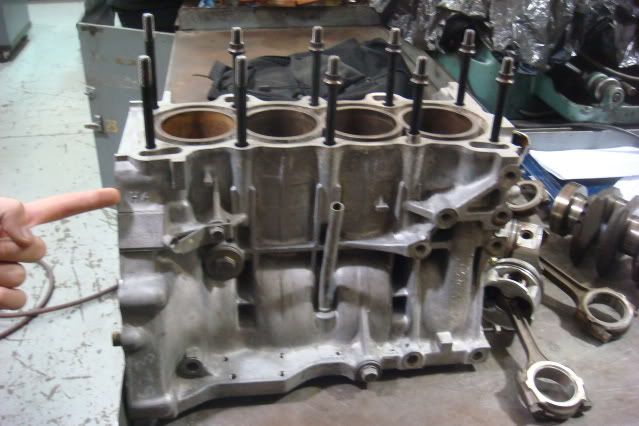 getting honed