Discussion Starter
•
#1
•
i've dated so many italian girls living in NY and work in so many italian resturants growing up. that my last job was in Aquinos in Rome, NY. the owner butch(before he died) hated me cause he used say wht the fuck is this world coming to when a damd puerto rican can cook italian food better than a italian. lol. but i've learn how to cook this from alot of my ex's moms that i really don't know any measurement. i just eyeball everything. so beared with me.
INGREDIENTS
Whole or Half Chicken
Olive Oil
Red, Yellow and/or Green Peppers
Onions
Button Mushrooms
Oregano
Chopped Tomatoes, canned or fresh
White Wine(don't skimp, get good cooking wine)
Chicken Stock
here's all the ingredients
chopped green, red and mush...
place some olive oil in the pan..
now sheared the chicken don't cook it thru.
now place the slice onions in and keep cooking till it gets soft..
onions are stating to look soft take the white wine and do a full circle.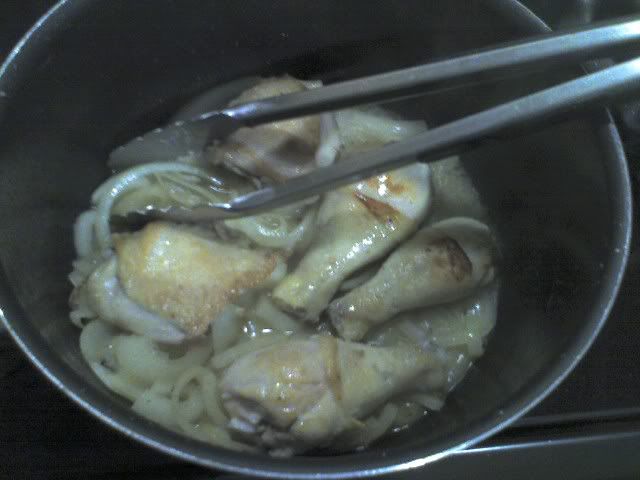 now it important the you use good white wine cause t will make your dish or ruin it.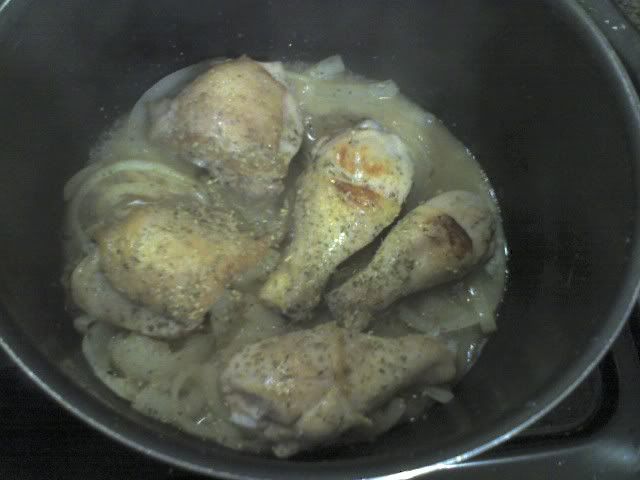 now when it starts to bubble add the remaining veggs...