sometime later this month we are going to have a meet.. either a saturday or a sunday... depending on whats good for everyone
im trying to welcome civicexcoupeman and senses fail y0 to the area.. since they recently moved here from maryland and washington state
When: September 30th @ 12:00 Noon
Where: Robinson TWP Mall.
Why: Why not?
Lets use this as the last meet for the season, before any real weather changes. Hopefully, rain or shine. Bring good attitudes and lets make this a good Pittsburgh meet :thumbup: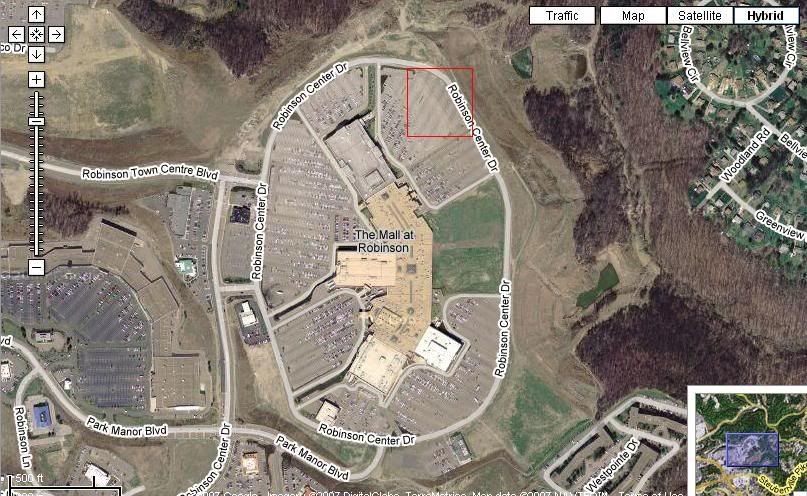 We'll be meeting in that area of the lot, assuming it wouldn't be used by mall goers this time of the month.
Directions
From The City Area:
Get onto I-279 South Towards The Airport
Merge Onto US-22 W/US-30 W for 10.4 mi.
Continue on Orange Belt/PA-60 N for 0.3 mi
Take exit 1 toward Robinson Town Centre Blvd for 0.2 mi
Merge onto Robinson Town Centre Blvd for 226 ft
Turn right at Park Manor Blvd
Attendance
1. sensesfaily0
2. jimmyb34
3. civicEXcoupeman
4.TheMadScientist
5. M0NEYnH0s
6. 92sickw/it
7. rickcrx
8. gc8_nate
9. 85transam
10. jackdup
11. black_integra
12. txcivic96
13. wrayzor
14. hondacivic946
15. beastmode
16. greenegcoupe
17. jcxcr4000
18. dyingwish
19. tonyklem
20. fresh
21. sexywhitegirl
22. evolved
23. steelcitysix
24. claymansrt
25. 98paitr
26. sichicka
27. new dimensions
28. hwh22hx
29. rc000e
30. hiiii im tyler
31. haby red fg2
32. cheeks153
33. jdmboostedlude
34. ejsex