I've been getting into pickling stuff. My pickle recipe isn't great yet but I got this which is aces.
Pickled Jalapeños
1 cup water
1 cup white vinegar
1 tsp white sugar
1 tsp salt
1 garlic clove crushed
Put all into a pot and bring to a boil. While it's heating slice your jalapeños into rings. How many you need depends on your jar. I got by with 4 for mine.
After it boils cut the heat off and put the slices in. Let sit for 10 minutes. Put the slices in a jar and top off with the liquid. I added red pepper flakes and ground pepper. Shake it up and put it in the fridge.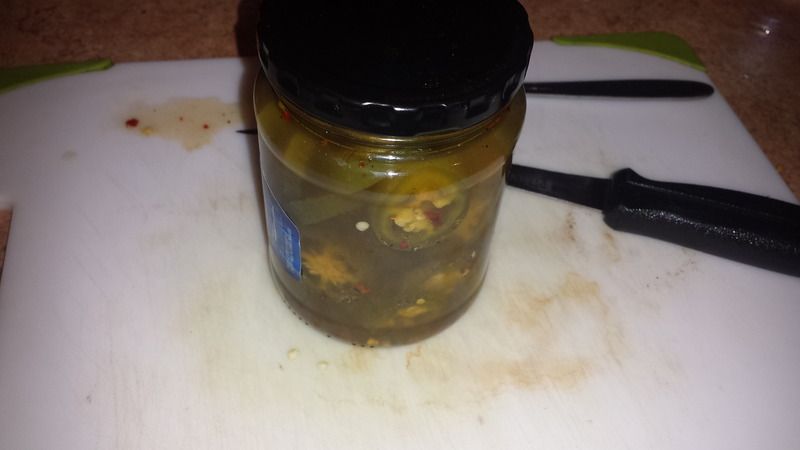 If you use fresh jalapeños they will have a crunch to them. If you let them age a little they will be softer. Your preference. You can add 1-2 tbs more sugar and they won't be as hot.