Discussion Starter
•
#1
•
Well my best friends brother has had this crx for like 7 years and a couple of months ago it just died on him on the interstate and he took it to a couple of places to get it fixed and they all said it would be around 400-800 dollars so i threw him an offer for $500 a couple days later he said come get it, sweet my 6th ef but only my 2nd crx which are my favorite. i picked it up 2 nights ago and i didnt get any pics of the interior all dirty and nasty cause my camera was dead, but the first day i just cleaned the interior all up put it back together and today i diagnosed the engine problem, the car fired right up but would stall if you didnt give it gas. well ended up being a bad igniter, had a d16y7 dist. laying around from my y7 swap in my ef 4door swaped igniters runs perfect, has cold a/c and a kickin stereo haha, just has an exhaust leak i think the manifold is cracked. ok enough talk heres the pics.
NO RUST!
hey nice ass no im not worried about the plate cause its not mine.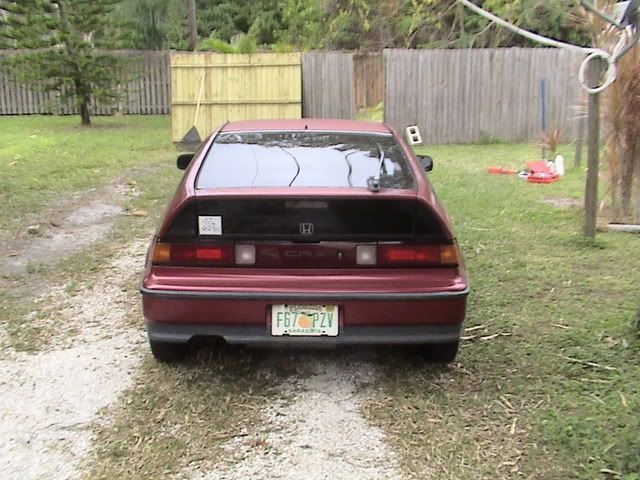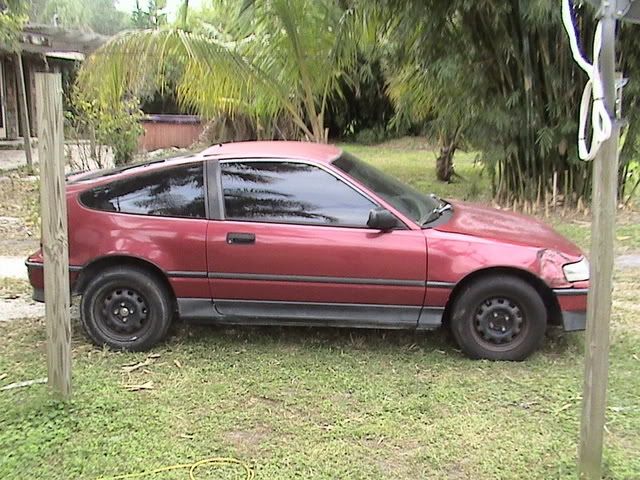 Now on to the bad parts easy fix though.