Hi guys,
I'm pretty stocked how this build is coming along and wanted to post some pics. Just finished getting it hydro blasted with a glass aggregate and it came up minty, almost polished looking...
Anyway i had a quick question about the connecting pipe between the water pump and the thermostat housing #9 in the below pic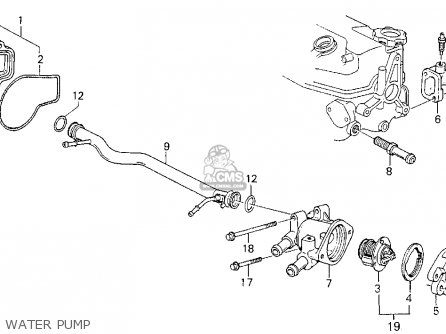 (19505-PM7-E00) I pulled mine off and its quite heavily corroded, all of the channels i would usually use to get OEM parts are discontinued. There's a few similar parts from different D series, but none of them are identical. Does anyone know about the compatibility between different D series?