Discussion Starter
•
#1
•
I feel like we've been on and off this website here and a lot of new members don't know who we are, so I was thinking a brief history would be nice for some. Scroll down to the green text to skip our history and see how to follow us.
My name is Robert Reese and I started this company about 15 years ago ( I'll give someone a free shirt if you can recall the first name that was used but changed because it used a religious figures name and we did not want to offend anyone ) . I'm 31 now and have a loving wife that has supported me over the years and during the struggles of starting my own company.We are blessed with two beautiful girls, born in 2010 and 2011 .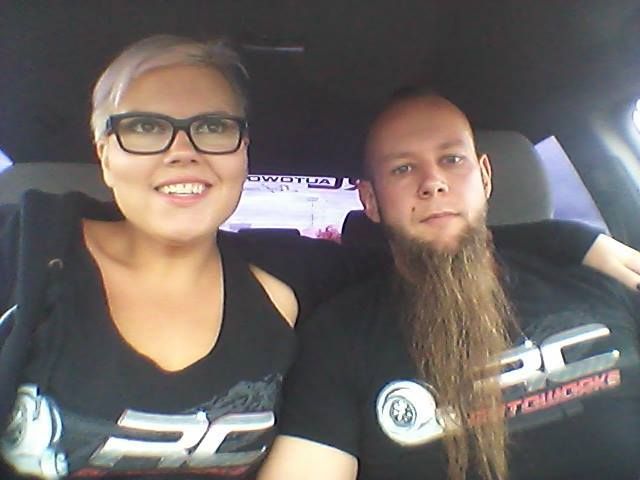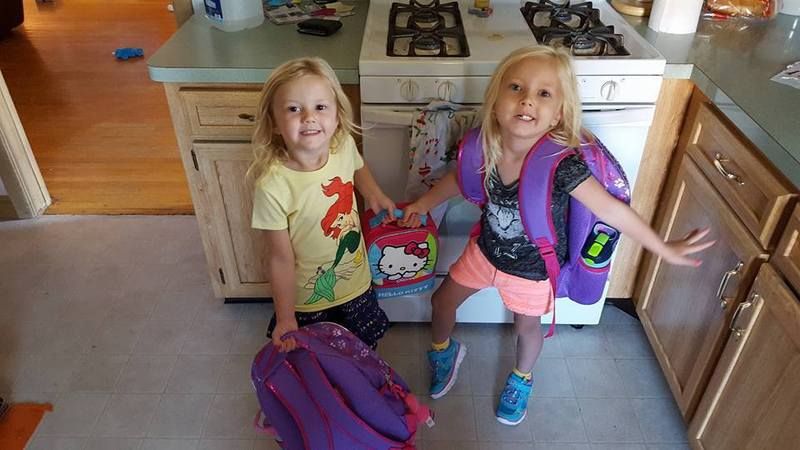 The main reason I chose to become a mechanic and start my own company, was because I was so sick and tired of seeing my parents being taken advantage and ripped off by local shops. RC started in my home garage.
"The garage days"
My parents were strong supporters. They encouraged me to follow my dream of starting my own company. In he beginning, the majority of cars I did work on were those of close friends and family members. The business began to grow locally due to word of mouth. The major turning point that lead me to start growing my business online was when I posted a picture of a valve cover I did for my own project car, a 1990 CRX. This is also why my username and my personal email is 90blackcrx. After posting the valve cover picture online, people started inquiring about valve covers for thier own vehicles. ( the pic below was the valve cover and was also used on the crx resource home page for many years by Steve, OG ef members might remember this board ) .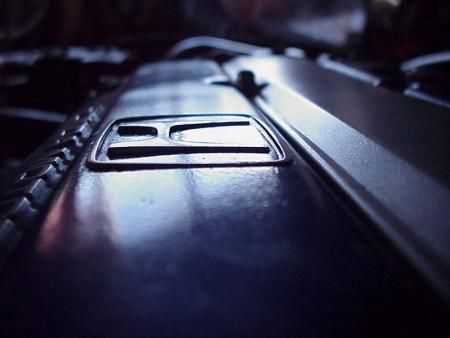 The next step was me picking up my first mig welder from a friend that didn't have a need for it anymore. I started making odds and end things for locals and, since I owned a crx, I fabricated a couple products that caught the eyes of a few people. One of the first products that I manufactured was already being sold by another company but the price was absurdly high and purchasing it was even harder. I originally made one for for my car and, after posting a couple pictures, I was approached by about 10 members on the crx resource that wanted them as well. Producing this product helped my company generate money which, I later purchase a tig welder to help grow the business.
If anyone can name the product that I first start producing and selling online, I'll toss them a free shit or hat.
Picture of my really first big purchase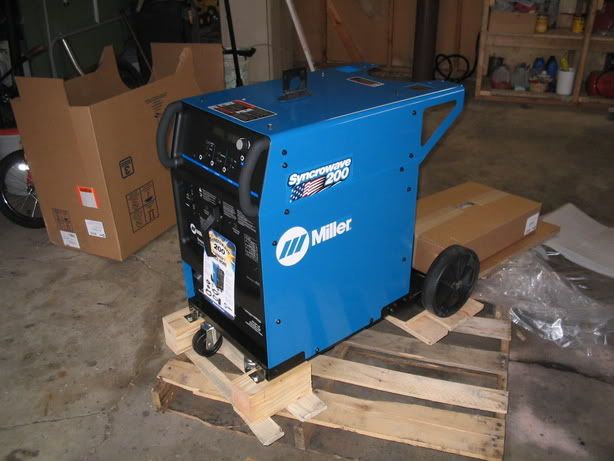 My first taste of production and manufacturing lead to my interest in the fabrication side of things. I continued local work...I did a couple bigger jobs ( manifold/turbo setups) and continued to produce manifold online. This also was a crucial point in my life where I had to make some serious choices about my future and the future of the company that I had started to grow. I had to choose to either follow in my dads footsteps as a laborer in the construction business or choose to pursue an education that was focused on the automotive indusrty. Can you guess what I opted for ? I studied at Lincoln Tech and continied to work on projects after school and continue to grow the business. About a year after i was done wih school, I decided I needed a business partner if I wanted to grow this business into something big and successful. I approached a friend who had been working for me,wrapping up work that was over flowing from when I was in school . Side note, we originally met because he bought a damn ebay turbo manifold and he would come to me to have it rewelded it on a weekly basis.
Here is the picture of the manifold that literally disintegrated.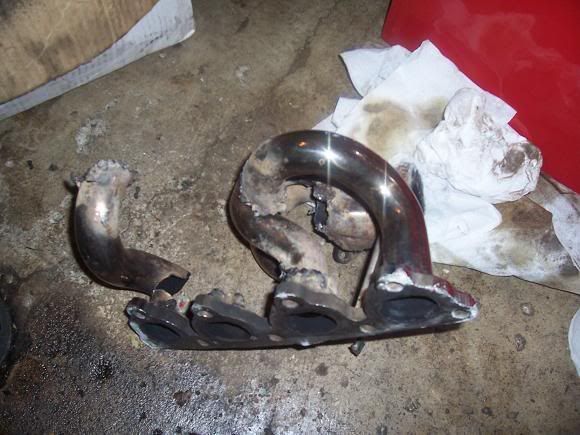 Brandon gladly accepted he offer to be a 50% business parter and we opened our first brick and mortar shop in 2007 with a couple of months rent in our pocket. We've never taken a loan out to support the business. To this day, everything we have purchased has been paid for out right. We have continued to grow both personally and professionally throughout the years, which has allowed us to be successful business owners.
Brandon Hunter
who is also an OG member on here ( his name is 89sipimpin ) handles all the dyno tuning in house and over sees the larger projects going on in the shop . When we became partners, we knew that in order to succeed,
one of us would have to take charge of the business end of the company. I am primarily responsible for handling that area. Brandon is more hands-on. We have succeeded as partners because we are able to recognize one another's
talents and weaknesses...we celebrate and foster talent and make up for each other's deficiencies.
For the onliners that don't know us or haven't been to the shop personally, our business is split 50% maintenance work and 50% custom fabrication . We love what we do after all these years and and enjoy coming into work and helping people achieve their goals. No matter how successful we are, we stay humble, we never forget the garage days and our roots. On a weekly basis, about 50% of our time just goes to showing new people locally who we are,answering general questions about how things work and doing the same over the phone and internet. We treat people how we wanted to be treated back in the day, we understand teenagers don't have 10's of thousands of dollars to spend on a build but we also understand that doesn't make them any less imporant.
At the end of the day, we love giving back to people and just helping others out. We treat people like people, not like dollar signs and we train everyone that works here to treat customer the same exact way.
This post originally was just on how to follow us, but we felt like we wanted to explain who we
are for the new members that might not know us. Everything posted below added to the original post.
We wanted to make a post about how to follow us and or connect with us . We highlighted all the contact information in this post. If you have a few extra minutes and want to read about how RC first got started, and how we got to where we are today, please feel free. If you have any questions, contact us. We know there are a lot of OG members on here that already know about us, but we also know there may be a lot of people that aren't aware of who or what we offer. If anyone wants to ask us anything, feel free to use this post. Also, the first person who answers the trivian questions in the post correctly will win the prize that is respectively listed.
The simple methods
Shop phone ( 10am-6pm Monday - Friday ) 708 599 5884. Be warned...we deal with hundreds of phone calls a day and if we're dyno tuning it is too loud to talk on the phone. We're working on moving into a larger location that will allow us to build a separate dyno room to reduce noise in the main shop area.
[email protected]
Email is the best and most efficiant way to contact us. We don't mind when customers call to pick our brains or ask questions...we talk to people and answer emails even if you don't need a product or service.We're here to help. We remember what it was like turing a wrench in the garage and trying to ask larger shops a simple question and not getting an adequate response because those shops didn't value us.
Our user name on periscope is RCautoworks
If you have a smart phone, download the periscope app and connect with us. "What is periscope", you might ask ? Its a fairly new app that allows us to stream live video to people across the world. We're focusing more and more on allowing people to see what happens behind the scenes here and to give a prescriptive of what running and owning a business is really about. We also thought this would be an awesome idea for local customers that can't view their dyno tunes in person ( because of work ) , but want to see it in live action. We're also using this app to give away free stuff...we'll be giving promo codes during live streaming events so that people who watch will have the chance to win.
Our facebook name is RCautoworks Performance Specliaist and this is a great way to
communicate with us if you have questions about a build or a project, we answer pretty quickly and since everyone uses a smart phone now a days, we have it usually on us 24/7 so if we're up at 2am , or have our phones handy on a Sunday, you might just get a quick response ( instead of having to wait to the next day ) . We all have very understanding wives/girlfriends here that realize answering questions on a Sunday or after hours is just part of how we run our business.
Instagram ( RCautoworks ) is a great way to follow us on daily projects going on, however, its not an ideal means to ask any detailed questions regarding a project you are doing because its pretty hard for us to reply back on instagram.