Discussion Starter
·
#1
·
OK so here's the deal, ordered some denji projector headlights off ebay. Seller was a POS. Payed the morning of Dec 22nd. Shipping was 37.50 and stated item would show up in 5-7 days. Come Jan. i still had no headlights let alone a tracking number so i sent the seller at least 3 emails with no response so on Jan. 12 i filed a dispute at about 10am. Seller responds in 20 min. saying he shipped em on Jan.9. I get the lights on Saturday, notice it says next day air as well as he lied and actually shipped them on the 12th. But i say fuck it and let it go and open the box. Now i'm really pissed at this point. The headlights he shipped me were not even close to what was portrayed in the auction!
Here's what he had pictured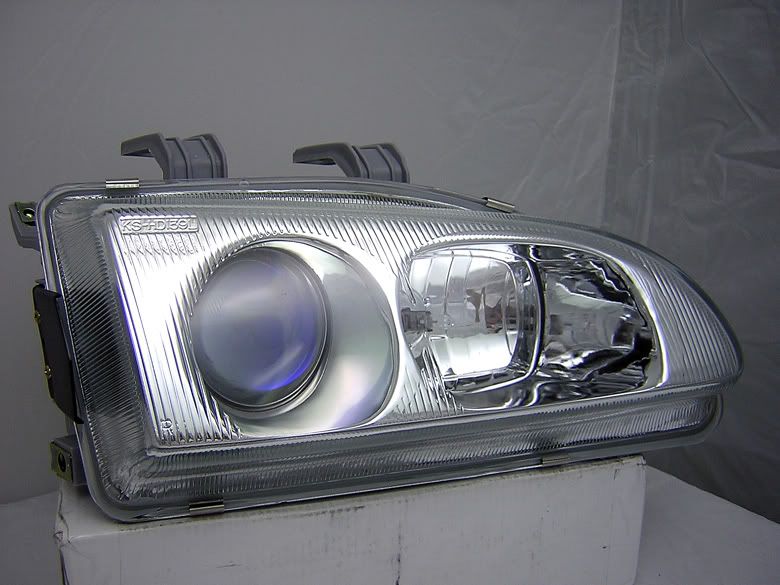 Here's what i got
So anyways on with the purpose of this thread. I installed one of the lights to see if maybe i could adjust to them but i'm not sure whether i hate em, like em, or can settle with em. Hence the reason i want some opinions.
Not the best pic but you get the idea so what do you guys think, keep em and rock em with my HID's or sell em and put the money towards a retrofit? They have a cut-off line , not the greatest but it's better than stock headlights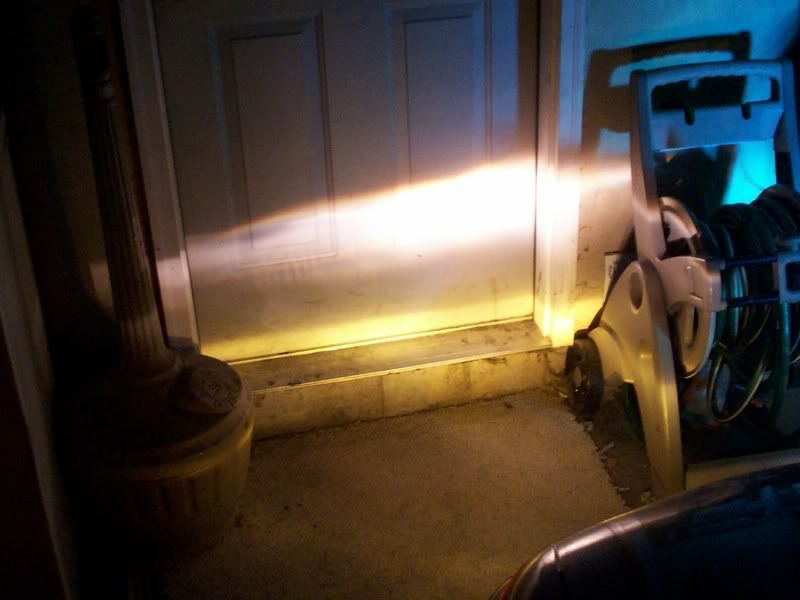 Also they came with this massive wiring harness but i plugged em in to my stock headlight harness and they seemed to function just fine but if i do keep em, WTF is the purpose of this harness, do these bulbs pull more power than my stockers or what?
Sorry for the long post and thanks ahead of time for any and all opinions. BTW be honest, if you think they're rice by all means let it out haha.