Some background, Drivetrain: Ex S20 Transmission w/Hasport auto to man mount.
Somehow my transmission never had studs, just bolts for the original mount. When I swapped to the Hasport mount(which is much thicker then stock) I stripped out half the threads in the case.
I'd use longer studs but can't find any anywhere. So I figure I'll just tap the case to 1/2"-13 and use threaded rod from Lowe's(they don't have M12 rod nor anyone else). Upon inspect of the case I find that one of the threaded holes(the one for the M12x20 bolt) is drilled all the way through the case! Why in the hell did Honda design it like this?
:nono::nono::nono::nono::nono::nono: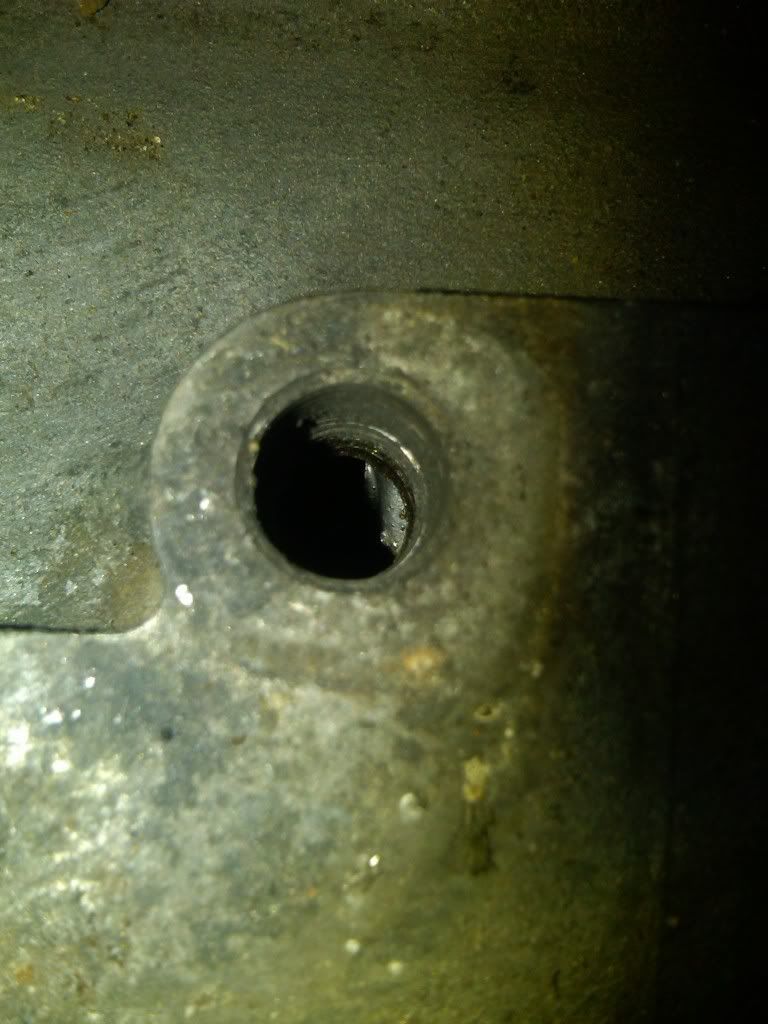 I really don't feel like splitting the case open, but need to fix the threads. How should I do this? Dare I say it, but put a little JB Weld on the threads of a 30mm M12 stud and hope it has enough threads left to bite. That way the JB weld will bond the stud in the hole???