Ok so here is the confirmed info from the previous thread.
Lemans Karting
RESERVATION: SATURDAY JANUARY 24TH
ARRIVE AT 5:30 SHARP!!! FIRST RACE AT 6:00
2ND GROUP RUNS AT 6:30
MAX 10 DRIVERS PER GROUP I HAVE 18 CONFIRMED DRIVERS SO WE ARE GOOD
45957 Hotchkiss St
Fremont, CA 94539
(510) 770-9007
lemanskarting.com
RACING WILL BE $45

HOOTERS FREMONT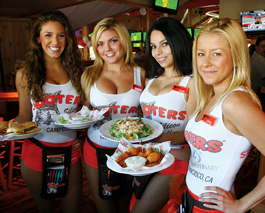 3340 Mowry Ave
Fremont, CA 94538
(510) 797-9464
There is no set time just yet, I will post that after i speak with lemans, i am shooting for karting around 6 Pm then dinner after
The meet so far is scheduled for the end of January, and i will til after New Years to make the reservation at Lemans. Well see what kind of specials they got going on. Once I find out i will update with pricing so everyone knows what to expect. Below is the list I have for all those are planning to show up. if your not on the list just post up and levi or Myself will update.
Also, for those who drive long distence to make it out, i can try to arrange a hotel.
Hilton Fremont
has great rooms weekends usually for $99 - $129 a room and I can get them for
$69
so if you need a place to stay let me know at least 1 week prior to the meet. Ask EJ1 SCRAPPIN I hooked him up jsut a few weeks ago!
MEET: JANUARY 24TH 2009
List of those who want to attend:
1. Levi - Way North Contact
Eat
2. NEP-tuningalltheway
Eat/Race +2
3. tronsteezz (Adam)
Eat
4. 99EJ6T (Patrick)
+1 Eat
5. EJ1 SCRAPPIN (Jeff) Eat
6. covenant510 (Mr Garcia) Eat
7. 98civicnoob (Dave) Race
8. Panda (?) Eat/Race
9. S2kTarga (Randy)+1 - 2 eat/1 Race
10. beautifulem1 (Heidi) Eat/Race maybe +1
11. pandaem2 (Kim) maybe +1
12. LimeStand (Ejay) Eat
13. 91ED7SI (?) Eat/Race
14. Ej1 Freak maybe +1 (Melinda) Eat