I had a beat to shit DA and was tired of the primer look so I decided to do a Rustoleum paint job. I picked up the materials then my guy showed up w/ his gun thinking I had an air compressor. I didn't and we couldn't fit his into my car so we went to Wal-Mart and bought a Wager Power Painter for $55. Honestly for the price I think it worked out great and my friend said it goes on much smoother than rollers. I thought this may be a viable options for people looking to do a budget paint job.
Here we are spraying it. We used a 50/50 mix of paint to lacquer thinner.
Here are some pics:
Starting out: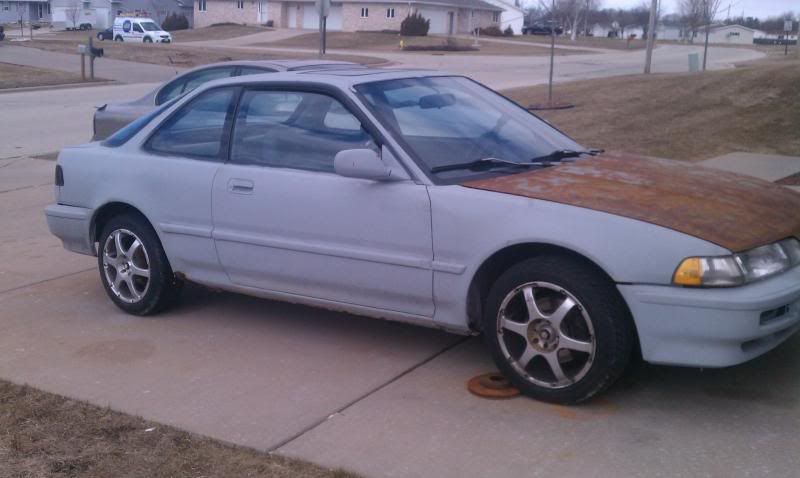 Sanded down: (we just put the rusty hood on to cover the engine bay. it was rusted when I got it BTW)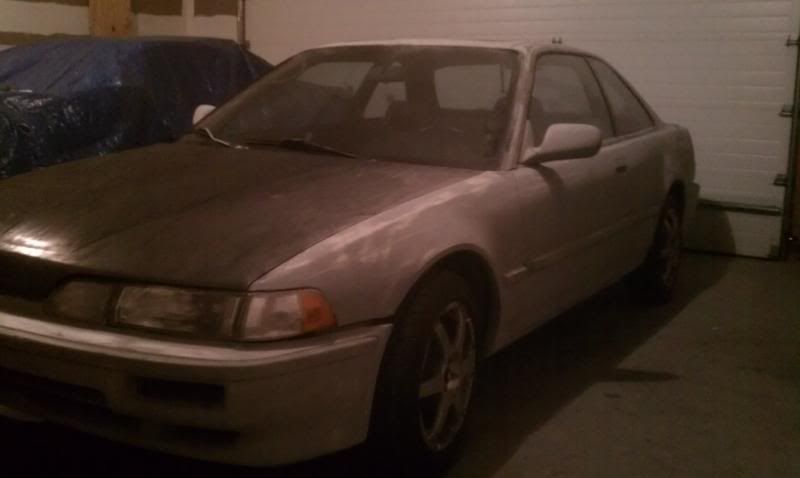 First Coat
2nd Coat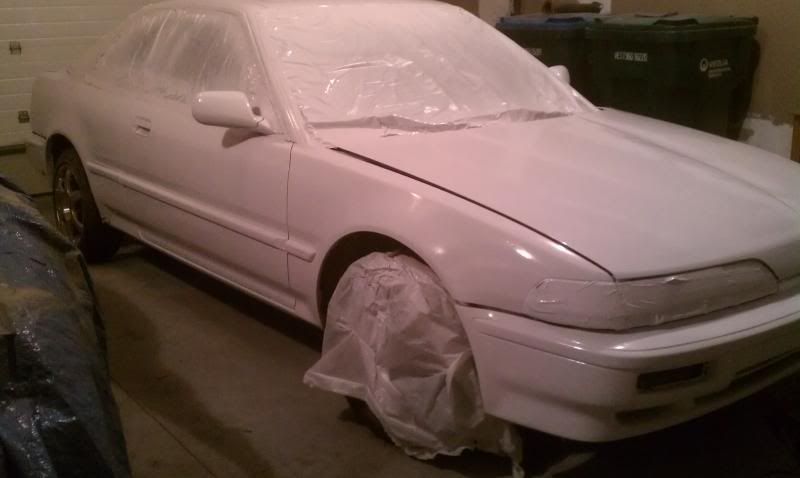 We painted the rusty hood for shits and grins plus there was extra paint left.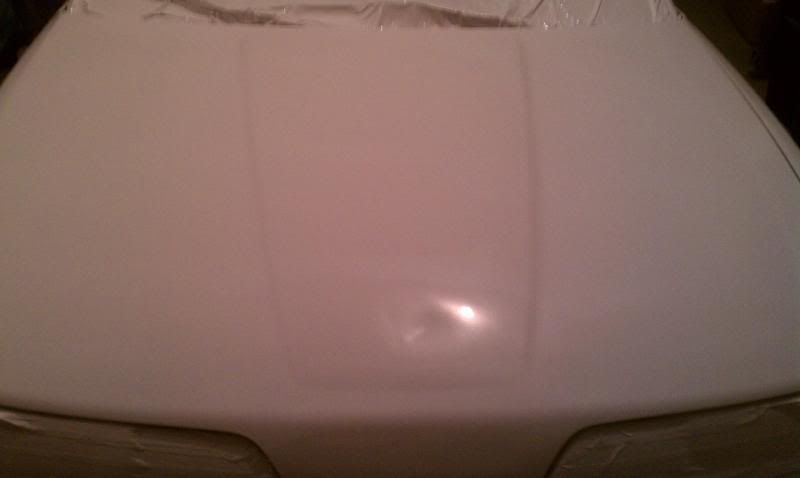 You can see my friends reflection pretty clearly. Not bad for $100 and 2 coats. We stopped here but the coverage was pretty good.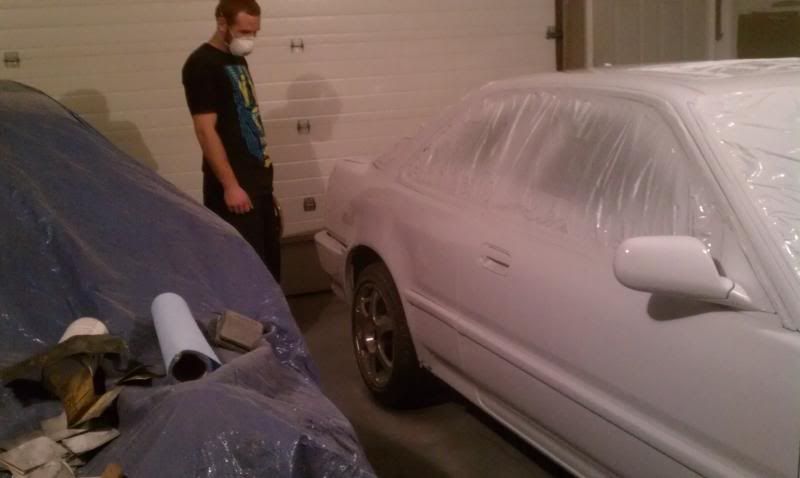 The finished product w/ no buffing or wet sanding. It has some light orange peel but it's not too bad.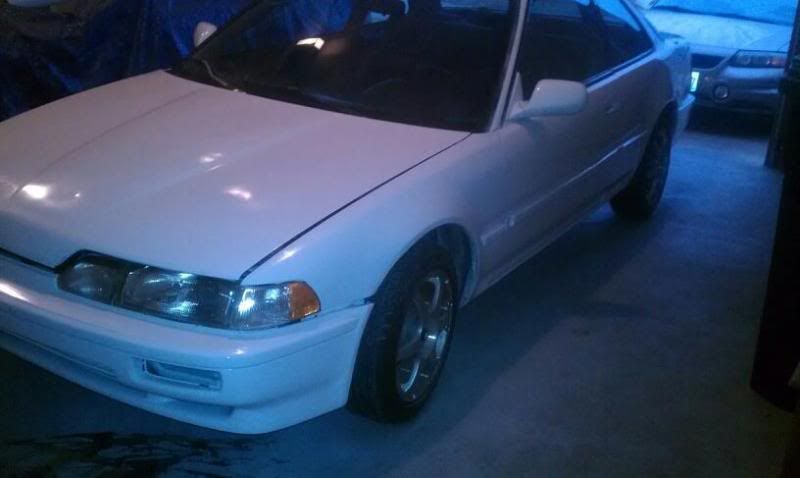 All in all, I think the car looks pretty damn good for the minimal investment I have into it. I'm also pretty surprised how well the paint covered the rusty hood and we only did that to use leftover product. If you're doing a rustoleum paint job and don't want to roll on the paint, I highly suggest the Wagner Power Painter. For the price it is a great value and works pretty damn well. Once it quits raining and my paint has time to set, I'll post some updated pics.