New to D series. My Eg. New PICS! ENGINE!!
So I have been on honda tech for a while now and recently signed up for d series.
My Name is Elliott and I drive a 95 Civic Dx. What sets my hatch apart from all the rest is the fact that I bought it with only 9800 original miles on it and it currently has just under 23,000 miles. Heres my car
Note: The mesh grill is gone now. Thinking about some fog lights.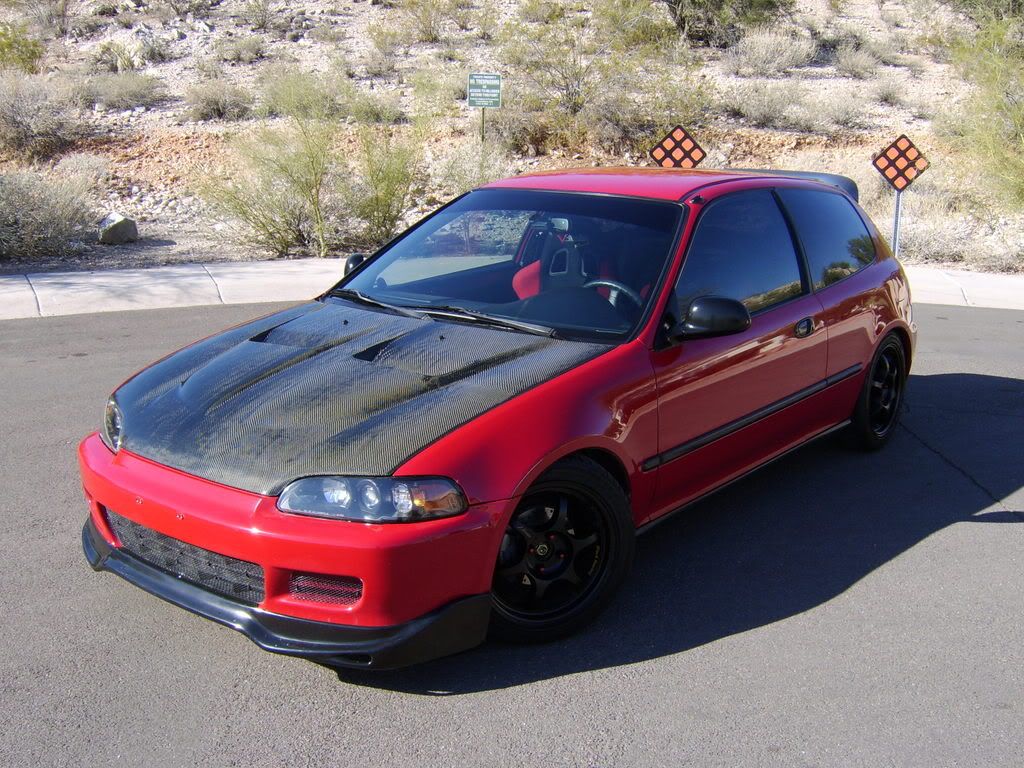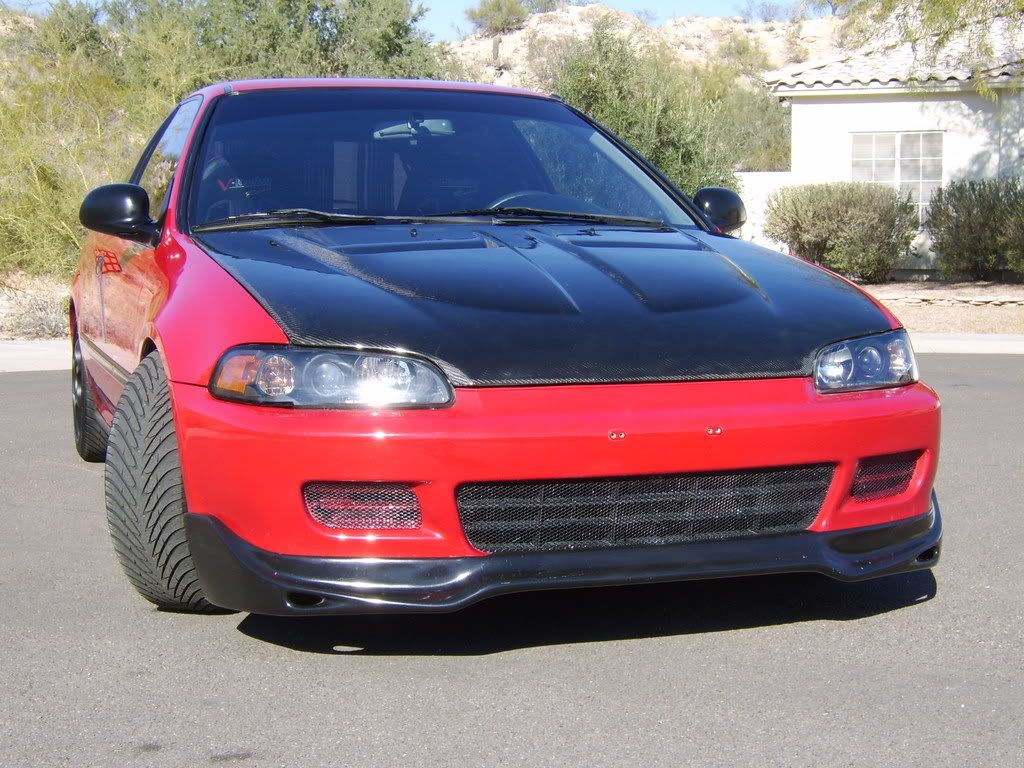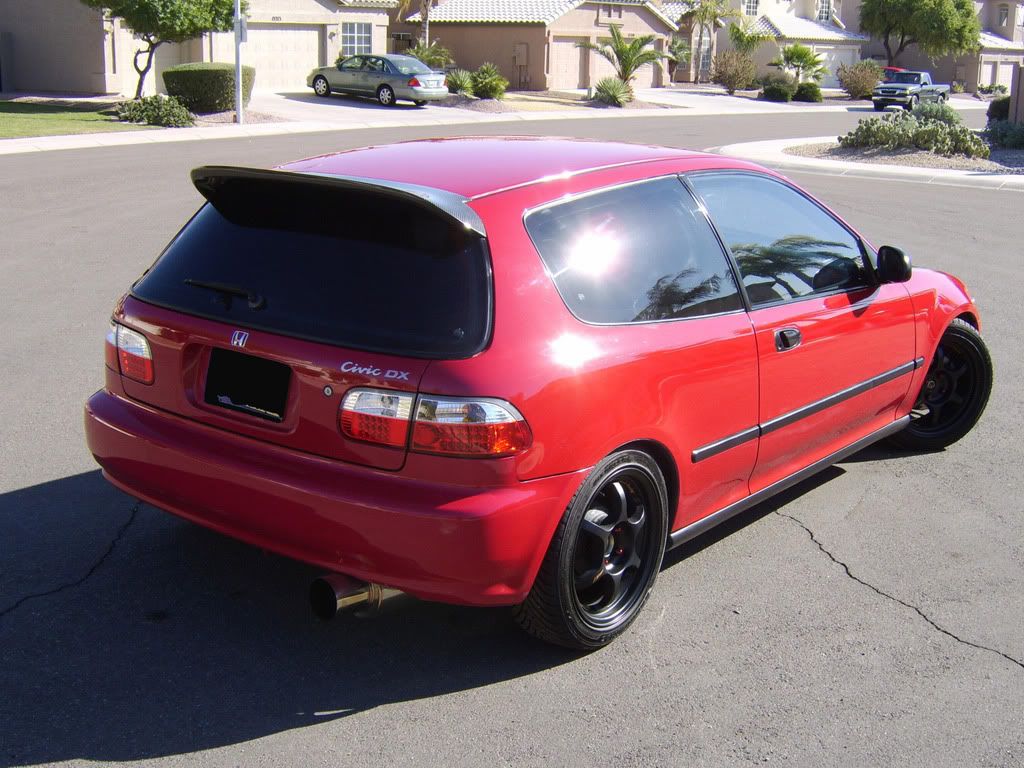 Update Engine pics. Nice and clean.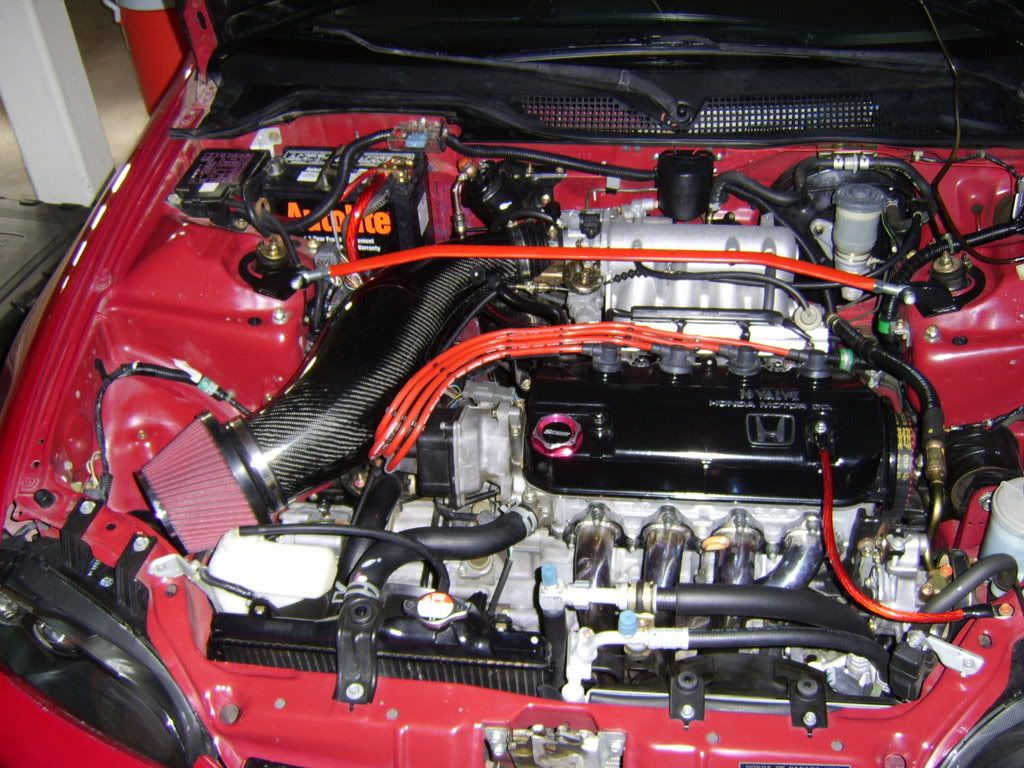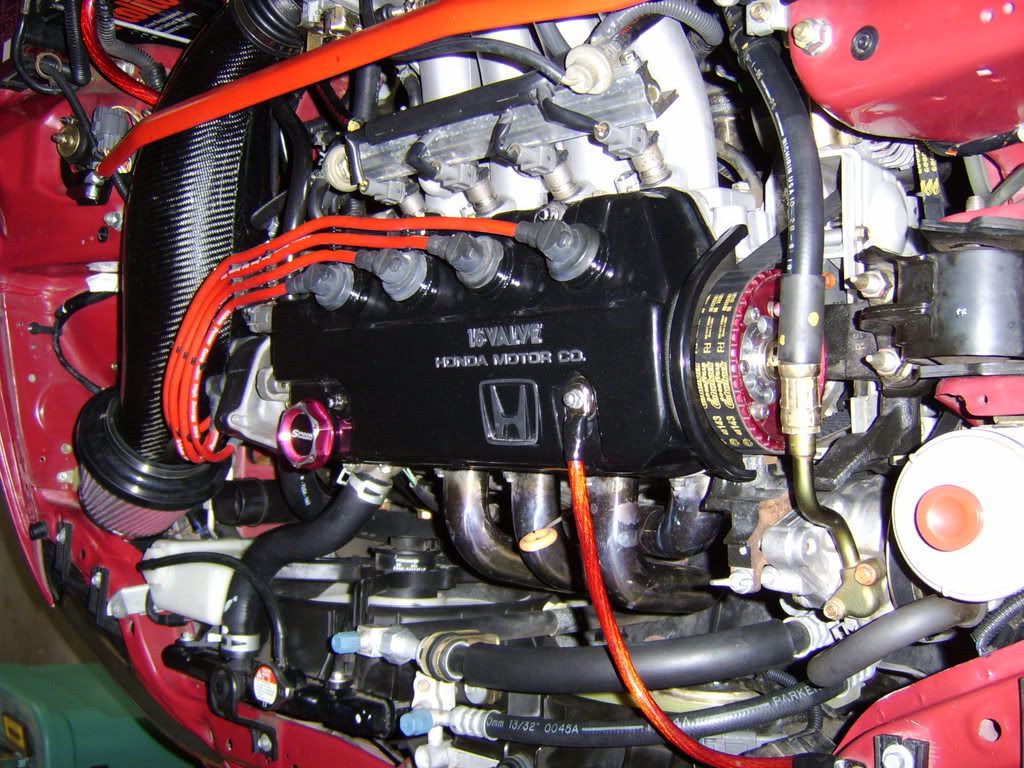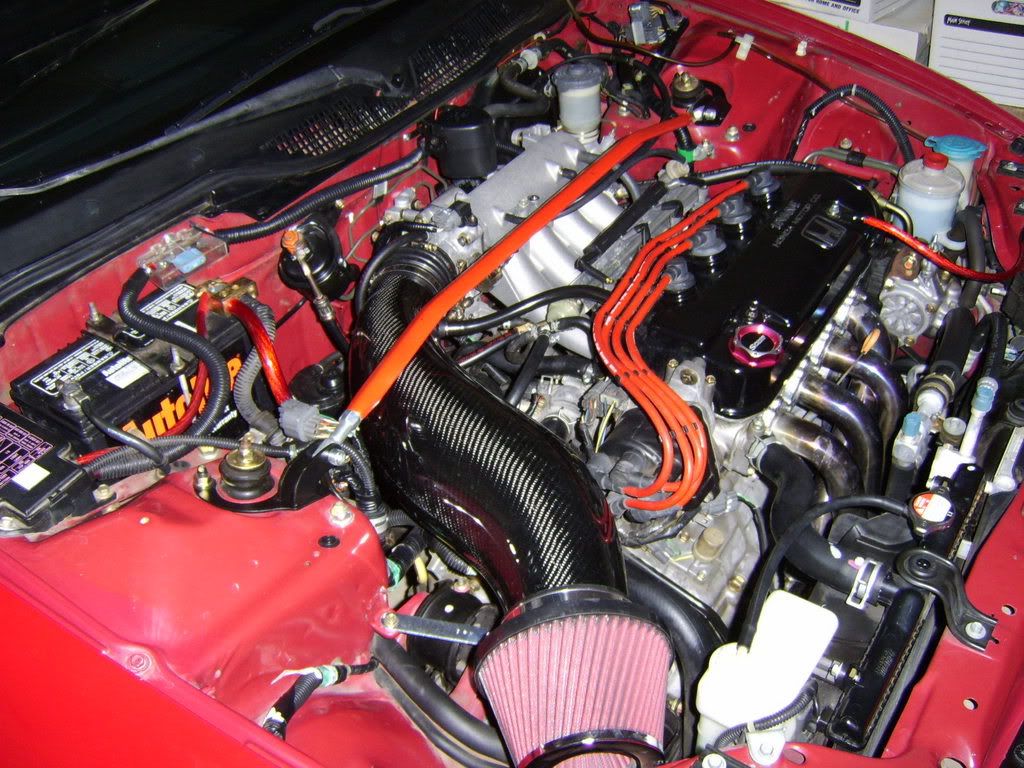 Close up of the blox manifold.
As you can tell I don't buy into the whole JDM look. I don't want my car to look like the millions of JDM civics out there.
As for the engine it is the stock D15b7 with the normal intake header exhaust bolt ons with some engine dress up (no pics right now).
My current project is making this little D15b7 that normally gets junked faster. I have a exospeed stage 2 cam, blox intake manifold, Mr gasket fual rail, Hayme(sp?) cam gear, and an AEM Power pulley all waiting to get installed.
What I need is either a shop here in AZ (Phoenix, tempe or surronding area) to put this stuff in as I do not have the tools to do so. If anyone here knows a good shop (or works at one
) and could get me a good deal that would be great.
So hello and I look forward to being here.