Hey everyone, just thought I'd post up an introduction of myself and the vehicle.
My first car was a 94 Accord. An LX coupe, white, with a 5-speed. I loved that car up until somebody t-boned me in an intersection and totaled it.... Airbags don't feel very good...
Anyway ever since then i've wanted another Honda and unfortunately that was over 10 years ago. So enough was enough so I had this find its way into my driveway.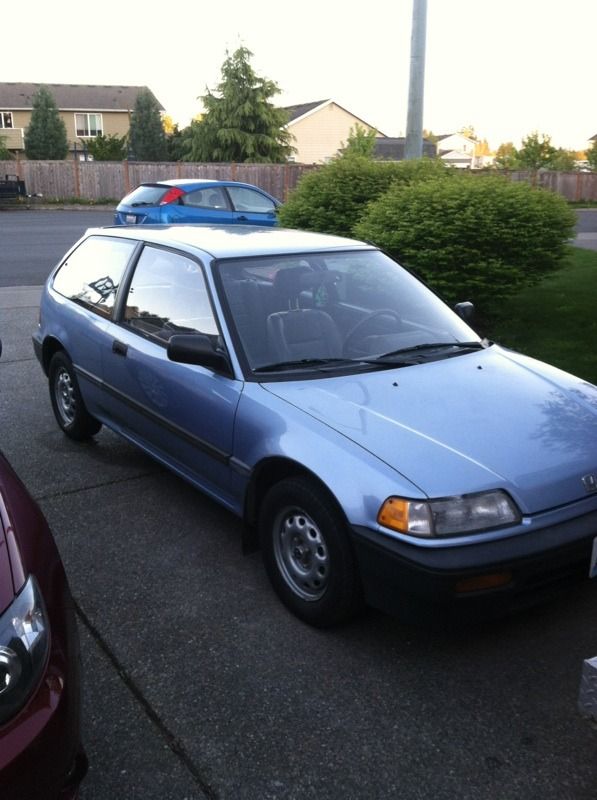 Its an 89 base. Yup, has the mighty D15B1 and the treasured 4-speed!
unk: I'll wait for you all to contain your excitement Ok enough drooling. It might not be fast but I love the potential these cars have and am looking forward to slowly making it what I want. Its just oh so nice to have that third pedal and a shifter again. It just feels right.
When I got it, it was green from sitting in a field for a while. However rust seems to be nonexistent save for a few small spots that I've been addressing. My current focus has been getting it reliable and safe. So far i've done
-Replaced injectors and purge hose per Honda TSB to correct extremely rich condition at idle
-Timing belt, water pump, tensioner, cam and crank seals. (man those seals push in easy. Im used to having to use a socket and hammer to slowly persuade them in)
-A full tune up
-Rear wheel cylinders
-New rear muffler
-All the fluids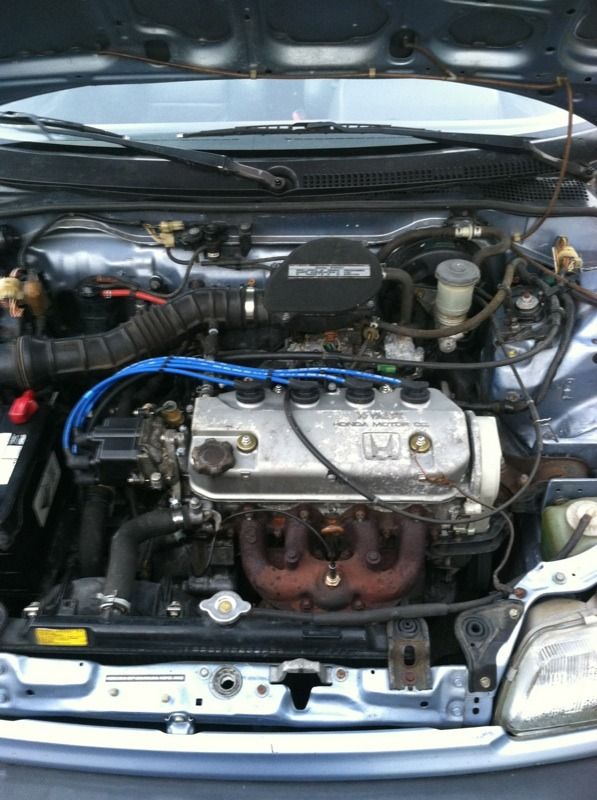 Its really in very good shape. I've got a set of Neuspeed springs and Tokico dampers I got from a Civic in the junkyard I want to temporarily put on. The plan is to put the springs on and then replace the shot trailing arm bushings to they are clocked to the new suspension height. (yes they will be cleaned thoroughly first)
My long term plans include swapping in a 5-speed SI trans (sooner than later...) along with a D16A6. My power goals are extremely modest, wanting to keep it NA and just "fun." Where I really want to spend money is on suspension, chassis, and tires. IMO there just isn't anything much more fun than carving a balanced car through some sweeping roads. I've never tried my hand at autocross but I am really considering it. This site is a wonderful resource for finding out what works and what doesn't.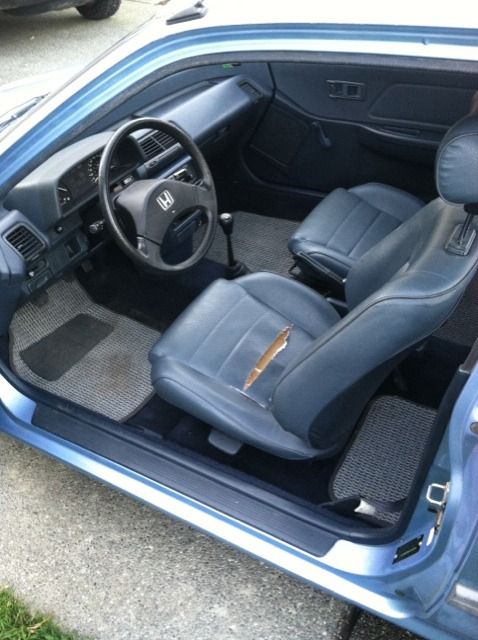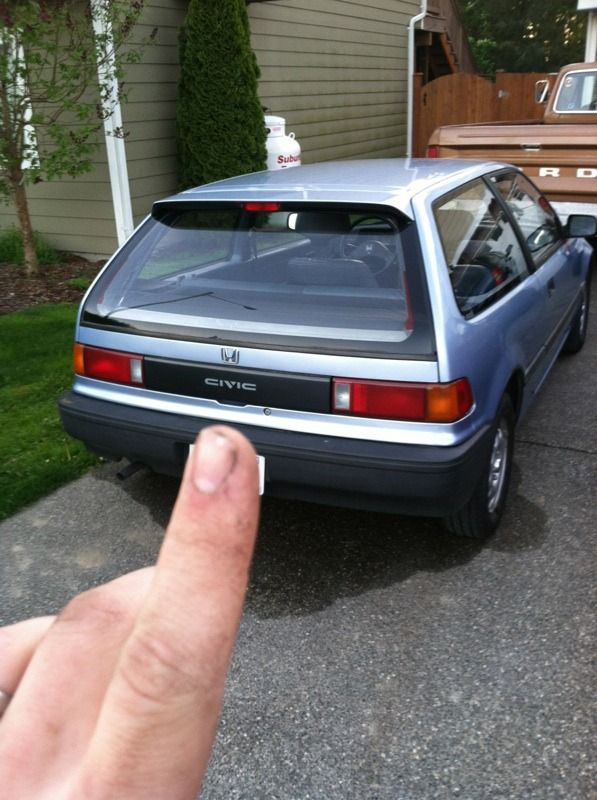 Anyway if you read the novel, thanks. This forum is a wonderful resource and I look forward to learning much more about these vehicles!