so i was looking for a beater, found this 4G civic the thing had no back window, it was sitting on 4 spare tires. Apparently the dude screwed another guys ex 6 months after they brokeup, and he took out his anger on the civic. No matter tho, my buddy has another dead civic that i stole the hatch from and i had a set of GSR's i just bought the week before.
I thought it was a decent deal at the time considering it was running (I paid $500), it burned oil tho, it had a decent body, rusty of course but not that bad considering its prob been thru a bunch of winters.
well the day after i bought it and cleaned it all up, i noticed a check engine light come on (wasnt on when i bought it), and it was starting to bog really badly at low speeds. then on my drive home from work, it bogs really bad again, and i hear a CLUNK! turns out my tbelt snapped....oh well i guess i got hosed on the deal, you live you learn!
anyways enough about my blabbing heres the pixors!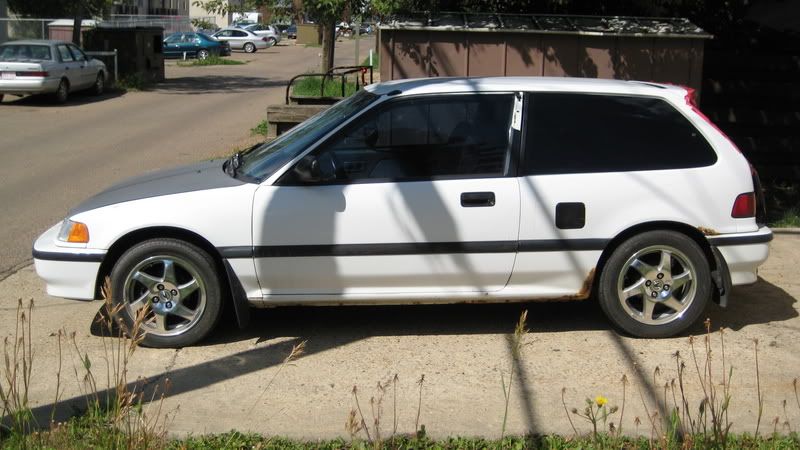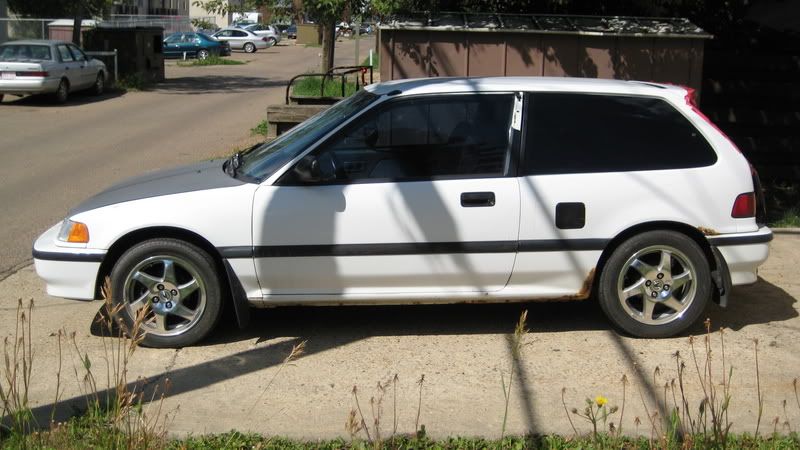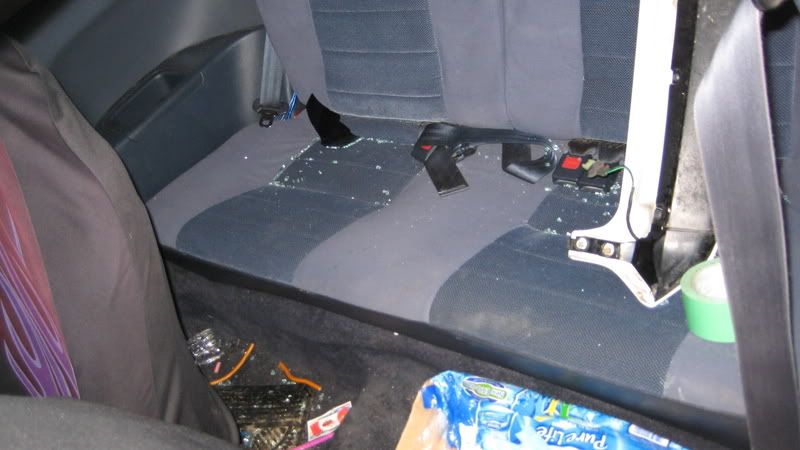 man these were ugly! they quickly got changed out for a set of spare Si seats i had!