I never introduced myself so I figured I would.
My name is Cole. I am married with 2 daughters (4 year old and 1 year old)
I have a 94 civic EX Sedan D16Z6 Rebuilt I/H/E Crome tune and Eibach complete suspension kit w/springs, dampers front and rear sways. Heres a picture before my exhaust. (BTW car made 119.6 whp on a Mustang Dyno at 80°F... nothin' special but it is pretty fun for me
)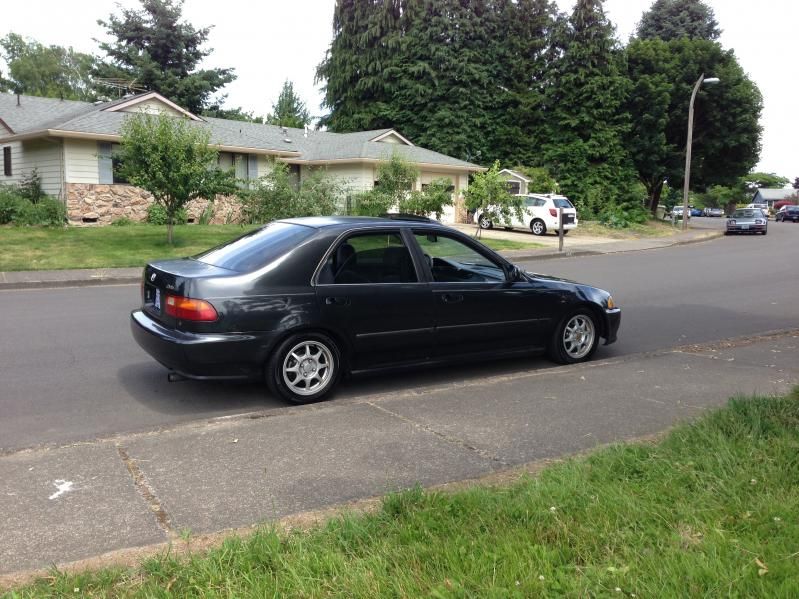 Heres a picture of the bay as it stands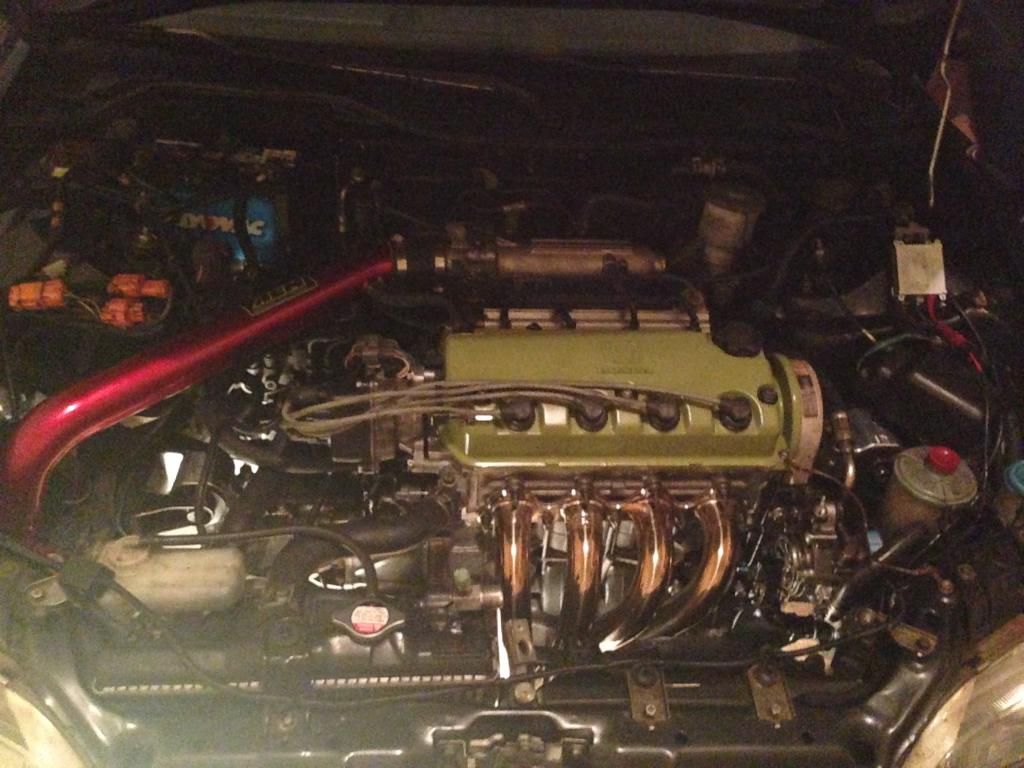 Heres a semi-sloppy 0-60on flat ground. (my tach reads about 600rpm low. I was trying to shift right before fuel cutoff @ 7400) Flickering charging light was due to a bad alternator now changed. (
please pardon the techno lol
)
Probably could have done a bit better if I wasn't holding my iPhone
Our family car is a 2006 2.5L WRX Wagon (Apexi coilovers, Intake, Rear Sway and Straight Through Muffler)
I think I would like to learn how to properly turbo and tune someday.
Also I think it might be cool to do transmission mods like LSD, FD, and close ratio someday
Also, I have never done drag or auto x but might want to someday
Anyways thanks for all the help so far guys​