Discussion Starter
·
#1
·
Ok i need to find out where these few hoses hook up to. The engine your looking at is a
D16y8
so if anyone could look on there cars for me to locate where these hoses hook to i would appreciate it.
I need to find these connections (red arrows pointing to them)
And heres that same picture at a different angle..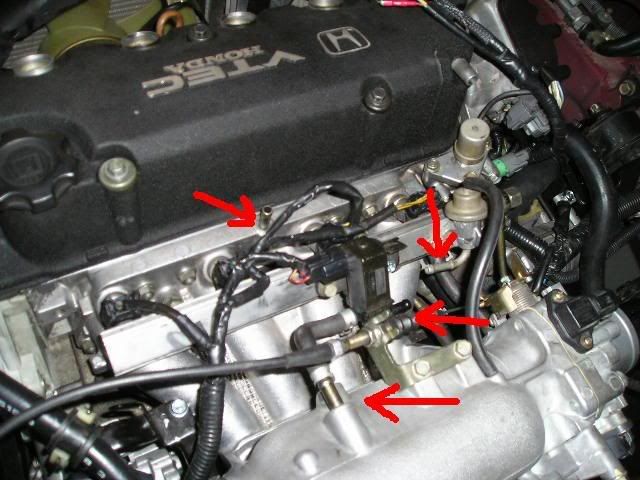 This is a fuel line arrowed in blue.. i need to know where that is connected to
The same picture at another angle..
All help is needed!!
Thanks