Nation of Kong's 99 EJ8 build now w/ exhaust sound clip
Suspension: H&R Sport Springs w/Tokico Illumina shocks, Omni LCA's,ASR 22mm ITR rear kit, Password: JDM 3pt front and 2pt rear bars
Tires/Rims: Buddy Club P-1 SF w/Yokohama AVS ES 100
Engine: AEM CAI, Greddy 4-2-1 header, Custom hi-flow cat, Comptech exhaust, Edelbrock Performer X Intake Mani (see Pg.4)
Exterior: OEM SI grill, Honda Access Window Visors, (see Pg.2), Cusco License plate relocator (Pg 4).
Plans: Shutting down for Winter, maybe i'll get a tune once i've got enough cash
Waiting to install my Fogs.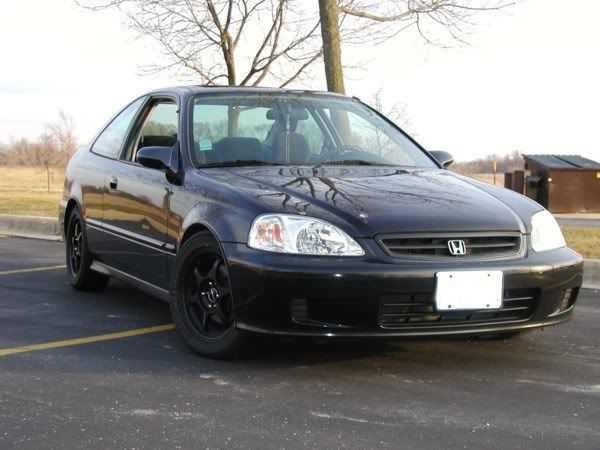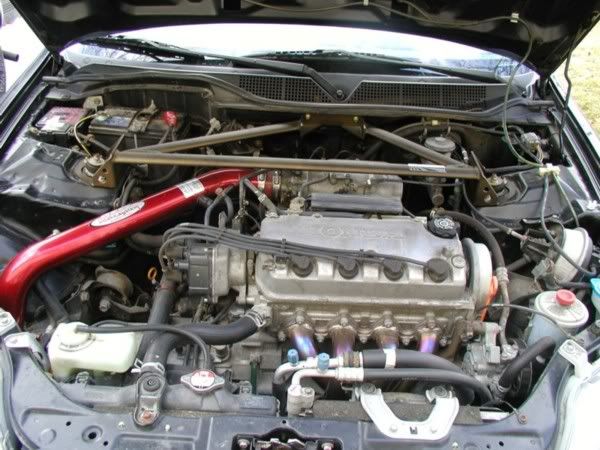 I'll keep posting here when I get new stuff and when things happen. All suggestions and comments welcome (but you all know that). Peace.